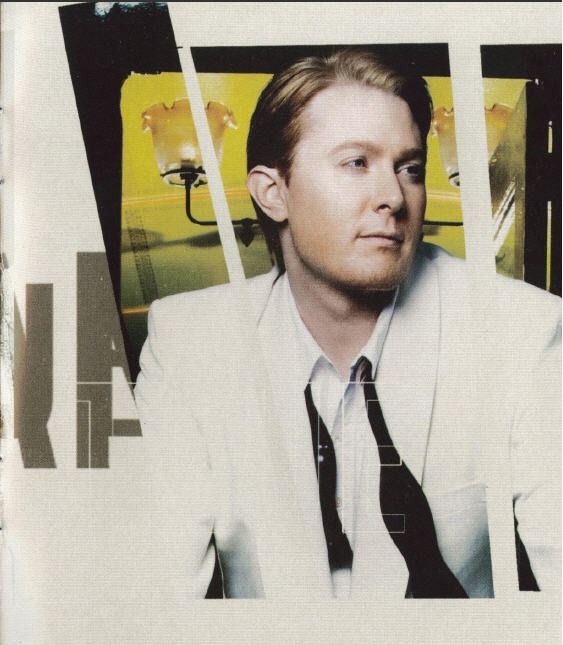 Belinda Goldsmith who writes for the news group, Reuters, published "A Minute With Clay Aiken."  You can find the article at many sites, but it is popular at Yahoo.  Be sure and comment there and rate the article and comments with a thumbs up/down.
Singer Clay Aiken says he's returning to the music he loves with his fifth studio album since emerging seven years ago from the hit TV show "American Idol" which brought him fame but also some personal challenges.

Aiken, 31, was thrust into the spotlight as runner-up in the second series of "Idol" and learned along the way to stand his ground whilst also accepting the glare on his private life.

When his "dear friend" music producer Jaymes Foster gave birth to his son Parker in 2008, Aiken decided to come out as gay, a decision he was not happy to make but is glad it is over.

His fifth album, "Tried and True," released on June 1, contains songs from the 1950s and 1960s such as "Can't Take My Eyes Off You," "Misty," and two songs he sang while on "Idol" in 2003 — "Mack the Knife" and "Unchained Melody."

This month he also embarks on a co-headlining tour with Ruben Studdard, the winner of "Idol" when Aiken competed, and plans to tour with his new album early next year.

Aiken, one of the top 5 best-selling "Idols," spoke to Reuters about his new album and career:

Q: Why go back to the '50s and '60s?
A: "This is more what I always wanted to do and is far more true to who I am than what I ended up doing after I got off "Idol." You get off the show with a big record contract and the

record company has to figure out what to do with these people they are handed. It is a bit of a challenge to create something out of nothing."

Q: Why these songs on your debut for Decca Records?

A: "These are songs that I grew up listening to in the car with my mum. They are beautiful melodies. They aren't top 40 driven necessarily but they are called standards for a reason – they set the standard for what is great. I don't think there are songs on the radio nowadays that meet that standard. There aren't any new classics. What will we in 30 or 40 years time look back on and see as the classics from today?"

Q: What is the key to building success after "Idol?"

A: "I think everyone would love to have the answer to that! If I knew I would have bottled it. I think diversifying helps a little bit but remaining true to yourself also helps. There have been times in the past seven years when people have tried to get me to dress extra cool for example but you just can't try to be someone you are not. I feel like I am somewhat intelligent when it comes to making decisions about branching into this or that area but a lot of it has to do with luck and having good people work with you."
Q: Do you still watch Idol?

A: "No, I haven't watched it in years. I stopped watching it in the third season because it stressed me out too much. They were getting kicked off the show and my palms would start sweating. I cut the show out of my life to relieve some of the stress and found I was doing fine without it."

Q: You've done about nine tours since 2003 and you were in the Monty Python musical "Spamalot" on Broadway until last year. Would you like to do more on stage?

A: "The stage thing I loved. Movies? No. Part of the reason I have been successful is that I have stayed open to different possibilities and for that reason I would not rule anything out. But I enjoy the live aspect. There is something about talk shows too with the live atmosphere that I enjoy."

Q: You had a son, Parker, two years ago. How is he doing?

A: "He is doing quite well. He is healthy and happy and like any two-year-old. He tires me out."

Q: Are you glad that the focus on your personal life has moved on after you came out publicly?

A: "It was not such a controversy. I think the controversy was more for me. I had been out with everyone I have worked with for years. But there is a fascination with this and you can't live your life without people asking you questions so when my son was born I thought I would just knock all this out at one time. I didn't want to have him deal with anything hidden or lies. I don't know I am happy that I did it. I am happy it is over but I am sad it has to be done. No one has to come out to say they are straight."

Q: How do you cope with the attention that comes with fame?

A: "I stay at home most of the time. I don't go out because I am lazy and boring and would rather stay at home."
Are you enjoying the new album? How many times have you listened to Tried & True?
Clay Aiken News Network is an unofficial fansite. We are not affiliated in any way with Clay Aiken or his management. This website was made by fans for fans and makes no impression or impersonation of the official site, which can be found under the domain
clayaiken.com.