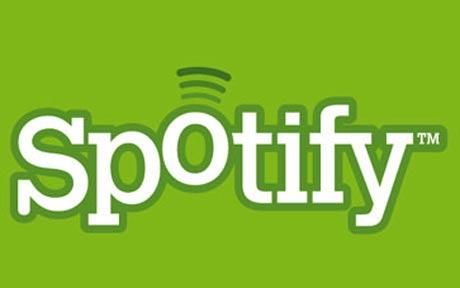 As I am sitting here typing on my computer, I am listening to a diverse mix of musical tracks that include Linda Eder, Bryn Terfel, Carly Simon, The Cincinnati Pops Orchestra and my favorite, Clay Aiken.  This unusual playlist is due to the new music subscription service called Spotify.
Spotify is a music-streaming service that started in Sweden in 2008.  The company is now headquartered in London and was introduced in the United States on July 14th, 2011. So far Spotify has received rave reviews and lots of buzz.
So what makes Spotify what it is?  First, the music library is diverse and deep.  The service provides access to about 15 million songs. Of course there are some holes in the program.  You cannot get any Beatles music as they have an exclusive digital distribution deal with iTunes and a few of the older rock groups are not available.
Another selling point for Spotify is that the service is extremely fast when it comes to finding and playing music.  When you want to find a song, the program looks for the music stored locally, but if it doesn't find it there it calls to a server that finds it stored on another users' computer.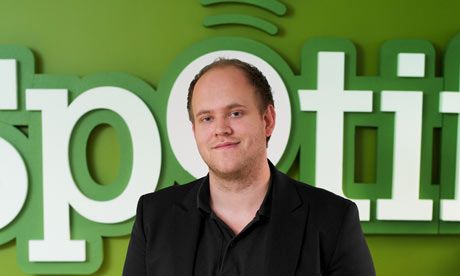 Daniel Ek is the founder of Spotify.  He was very happy with the response to the U.S. debut of his program.  He hopes to have 50 million users in the U.S. within a year.
Ek has an ambitious goal for his company:  He wants to give people instant access to all the recorded music in the world … not just popular tunes from Western countries.
"Our goal is to have all the world's music — all the African music, all the South American music, all the Asian music," he said. Asked what percentage of the world's recorded music is in Spotify's database, Ek estimated, "probably closer to 80% than 20%."
Spotify is divided up into three pricing tiers. The free version seems like a great deal. For just registering, you get unrestricted access to Spotify's catalog of 15 million songs to play on your computer only, for six months. You just download software for either Windows or Mac and you get instant access to the huge catalog. You will have to occasionally hear some ads in the free version.  The free version does require an invitation so ask around and find someone who is already on and they might be able to get you an invitation.
For $5 a month, you can get a subscription where the ads disappear. There are no time limits to listening to the catalog in this category. For $10 a month, the premium service allows you to listen to music on mobile devices like the iPhone. You also can create playlists of songs, download them and listen to them on your phone while offline. You don't need an invitation to join for either pay service programs.
Spotify also can catalog your existing music on your computer and you can use the software to sync the music you already own to your mobile device. The user interface is simple.
Ok………so there is a new place to listen to music…why should a person who has CD's and lots of music on their computer sign up for something new?  Well, as a fan of Clay Aiken, I try to think of all the different ways I can support him.  Including Clay Aiken songs on playlists and sharing the playlists on my Facebook and Twitter accounts will get some people listening to him that perhaps haven't heard him since he was on American Idol.  What if each one of us sent a diverse playlist of different singers to our friends on Twitter and it got picked up by another reader…well, we all know that if you hear Clay you want to hear more.  Plus, according to Bob Lefsetz:
There will be a streaming chart, which will cause people to check out winners. This will be determined by data, not influence. It won't be about paying off the radio station, but reaching critical mass so that others will experiment by listening to you.
Spotify is the future and streaming will soon be the way to hear new music.  It won't be long before a CD player is another machine that is obsolete.
For more information visit SPOTIFY
It doesn't matter who you are… everybody needs music. It's a necessity and without it life just wouldn't be the same.  So, lets be on the cutting edge of change and try something new.  If it can help support my favorite musical artist I will give it a try.  It is great to see a program that benefits users and players and makes the distribution of music a fair process.
Clay Aiken News Network is an unofficial fansite. We are not affiliated in any way with Clay Aiken or his management. This website was made by fans for fans and makes no impression or impersonation of the official site, which can be found under the domain
clayaiken.com.