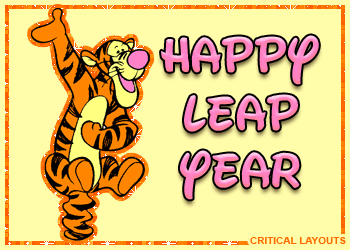 Happy Leap Year! Leap years only come about once every four years. Why? Well, in my words…Leap year came about when the creators of the solar calendar realized we needed to add an extra day every four years to synchronize with the seasons and with the astronomical year. February 29 has become known as Leap Day. Since it only comes around every four years, do you have any special Leap Day traditions?
After last weekends broadcast of Celebrity Apprentice, the news, the speculation and the insults continue.  Did you read these articles?
From Television Blend: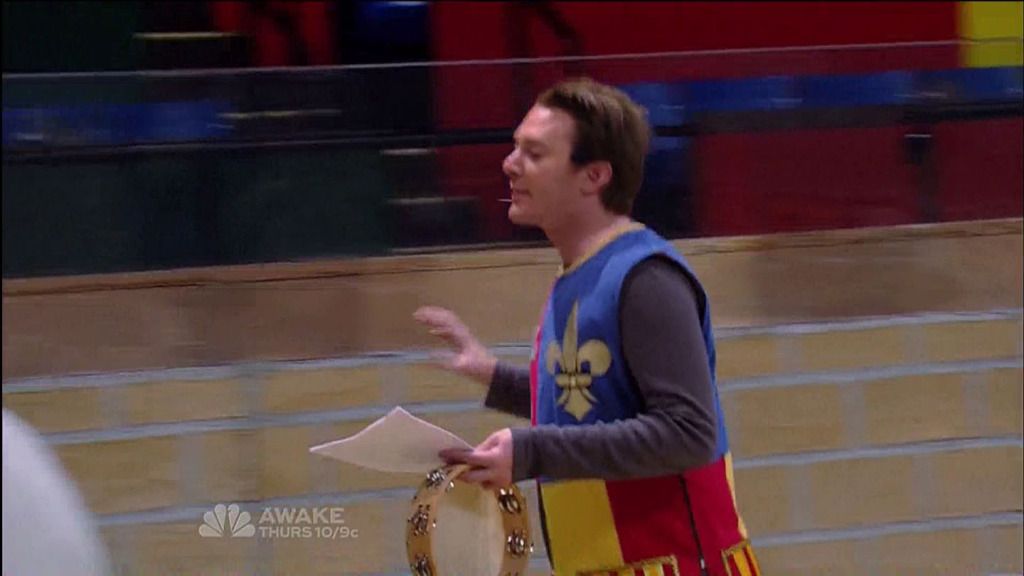 Celebrity Apprentice Power Rankings:  Lou Hulks Up In The Boardroom
This site ranked each contestant.  The following is what they said about Clay Aiken:
#11) Clay Aiken (16): Clay Aiken has been fairly effective thus far this season. He gets plenty of screen time each episode, due to his singing skills and his energetic presence. This week, he jumped around with a tambourine, he sang to get the crowd pumped up during the challenge, and he kept the men's team on track to ensure the lighting and sound guys got the right cues. Clay Aiken knows what he has and how to make use of his own skills. However, he does not always fully understand his teammates personalities or what skills those teammates possess. Expect him to stick around for a while as the helpful dude with some good ideas, but do not be surprised if a run at project manager ends up being a disaster for Aiken.
Hmmmm!!  I don't think these people know much about Clay!  You can read the entire article at  TVBlend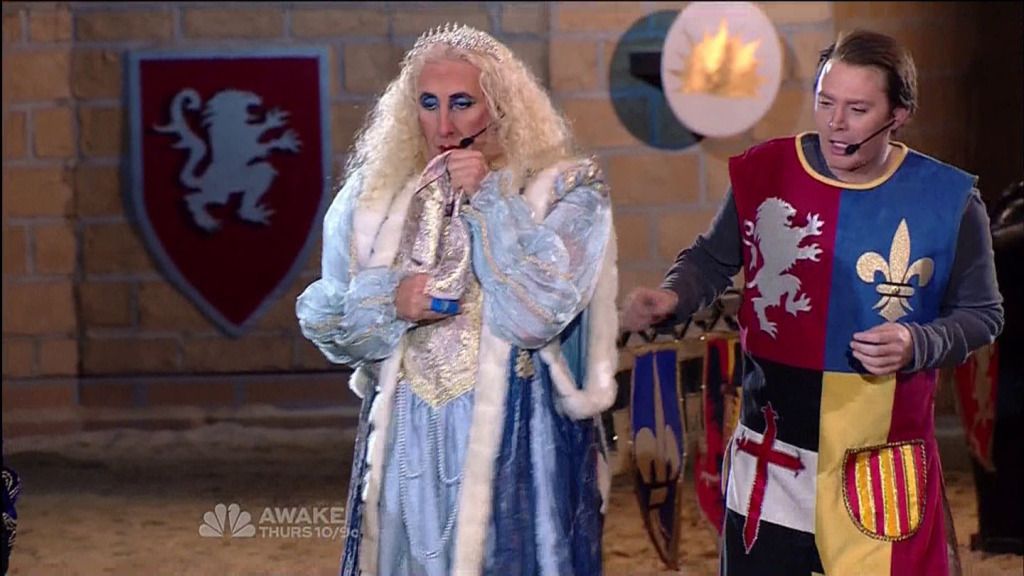 Digital Spy wrote a review of the entire episode of Celebrity Apprentice.  It was somewhat accurate, but had little to say about Clay.  This is all I found in the article:
Penn – who narrates with George Takei – admits the whole piece doesn't really have a plot, it's more to highlight the celebrity team.

Their idea is two knights – Lou Ferrigno aka Sir Lou of Hope and Paul Teutul aka Sir Paul, The Orange County Senior – jousting over the hand of a beautiful maiden (played by Dee Snider in drag) who is accompanied by her trusty sidekick Clay Aiken, who introduces her by singing. Sir Lou ends up winning but when he sees his prize up close opts to kill himself rather than kiss her.

The men seem to work well together during rehearsals, with the only real mishap being Snider breaking his finger, however instead of going to the hospital he soldiers on with the show.
The entire article can be read at DigitalSpy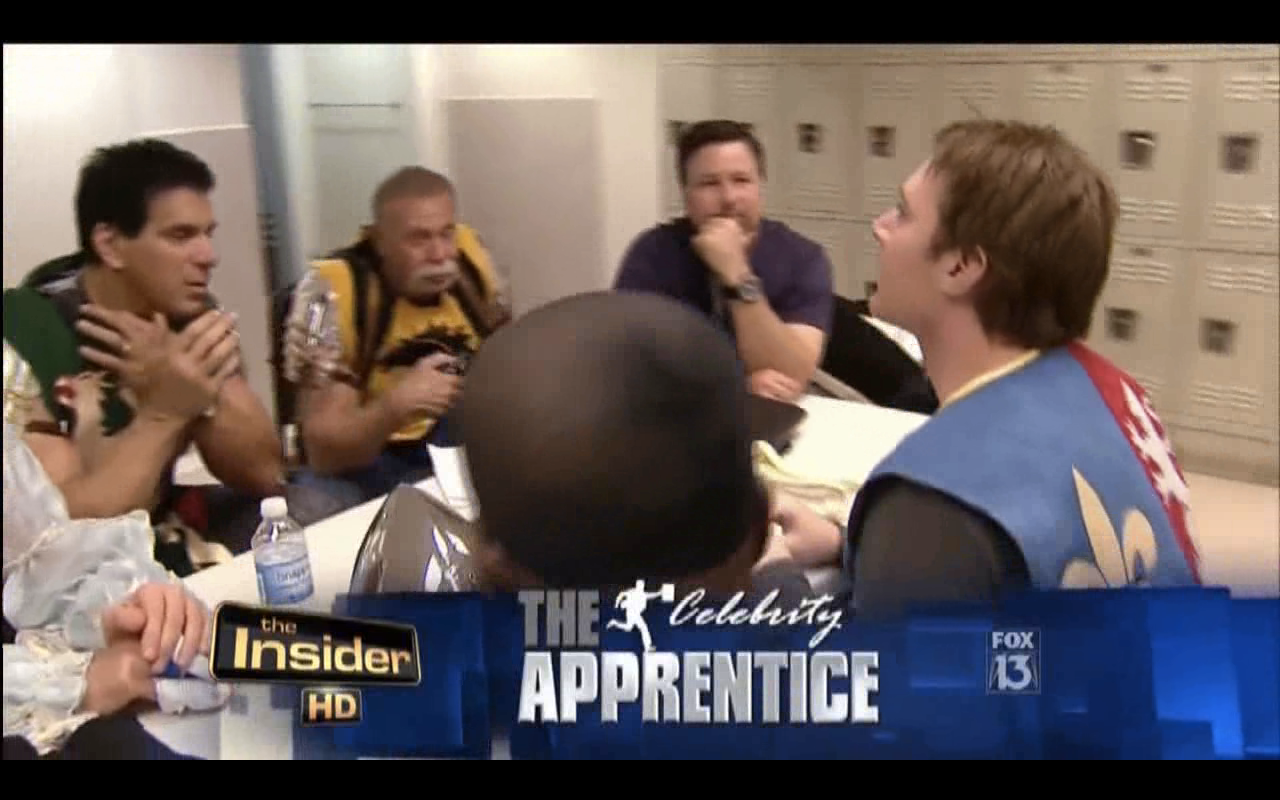 The NewsObserver.com, from Clay's hometown of Raleigh, wrote am interesting article about Celebrity Apprentice.
Lampanelli Goes Mid-Evil on Gotti

Our homeboy Clay Aiken was at the center of some of the early drama, as his tambourine shaking during rehearsal spooked a horse, which threw Twisted Sister singer Dee Snider. Snider's finger snapped at the base and will require surgery to repair.

But Dee wasn't mad, even when Clay danced by after the accident singing, "She broke a nail, how that sucks." Dee, who was dressed as a woman at the time, shouted: "No, finger! FINGER!" So Clay sang, "She broke a finger, damn that's worse!" Clay didn't realize at first that Dee's finger was broken, or how bad it was.

An aside: Here's the crazy thing about this challenge (to me) as far as Clay is concerned. The teams had to put on a show at Medieval Times and Clay has actually starred on Broadway in Spamalot — and no one ever mentioned that! At least not as far as I caught. If I'm wrong, I'm confident some Clay fans will not hesitate to correct me. But from the beginning, I expected Penn to give Clay a larger role in the show. I do realize Penn needed to spread the attention around and I can't argue with how he ran the show, because his team won. But if I'm Penn and I'm handed a Medieval show, I look around and see Clay and I use the heck out of that.

-Clay wrote the script for his team's show, and he brought the hammer down on George Takei when his reading of the script fouled up the cues for lighting folks. Takei finally agreed to just read the script and not try to "perform" it.

-We got to see Clay's claws come out a little. As the men sat safely in another room watching the women fight for survival via a TV monitor, Clay psychoanalyzed Aubrey O'Day. Clay said Aubrey was "so insecure, I don't think she likes not being the prettiest one on the cast." Arsenio: "Are you saying Dayana is prettier than Aubrey?" Clay (laughing): "I'm saying Victoria is prettier than Aubrey." Snap. (NOTE: As soon as that aired on TV last night, Clay tweeted this: "I have a lot of respect for @AubreyODay Showed my ass 2nite by saying something stupid 2 try 2 get laugh. I love Aubrey and apologize!")

It's nice to finally see the News-Observer write something nice about Clay!  To read the entire article visit NewsObserver.
From NBC/Celebrity Apprentice:  Pick a celebrity and download a message for your phone:  Clay's message is cute…some of the others…well, maybe heir fans will find them interesting.  Clay's voice for free…not a  bad thing. You can hear the messages at  NBCCelebrity
Billboard.com published an article titled:  American Idol's All-Time Top 24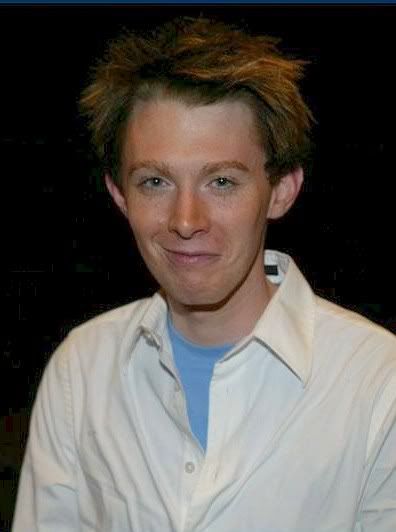 This article has placed Clay Aiken in 5th place.  This is the write-up about Clay:
Clay Aiken

Album Sales: 4,997,000
Track Sales: 610,000
Radio Plays: 201,000
YouTube Plays: 664,445

Clay Aiken may have lost to Ruben Studdard in 2003, but he's still the season two favorite in the minds of many longtime "Idol" fans — and he has the sales and a No. 1 single to prove it. With a stint on Broadway's "Spamalot" and five Top-10 albums under his belt (plus one reportedly on the way), Aiken has had his time to shine. His Claymates will be the first to tell you that.
It is interesting to see the different topics that Billboard uses to rank the Idols.  Perhaps we all need to click into Clay's Vevo page and play a few of his official YouTubes.  It's fun to see the videos and it certainly helps Clay.
So… what do you think?  Are you enjoying all the news about Clay?  Who do you think are 1-4 on the Billboard list?
Clay Aiken News Network is an unofficial fansite. We are not affiliated in any way with Clay Aiken or his management. This website was made by fans for fans and makes no impression or impersonation of the official site, which can be found under the domain
clayaiken.com.