Do you know the only mammal to have a day named in his honor? Yes, it is the lowly groundhog, sometimes called the woodchuck.
The groundhog's day is February 2. Now, it's not a federal holiday and nobody gets off work. But, to have a day named after you is quite a feat.

Groundhog Day Trivia
All groundhogs have 22 teeth.
Groundhogs hibernate one to a burrow, with at least two doorways.
Males emerge earlier than females each spring.
Groundhogs can lose 50 per cent of their body weight in hibernation. Their maximum size is 10 kilograms.
They can both swim and climb trees, and have a top speed of 15 kilometers an hour.
Groundhog Day was once celebrated by ancient Celts. It's halfway between the winter solstice and spring equinox.
Farrah Fawcett, Tom Smothers, James Joyce, Graham Nash, Christie Brinkley, and my son were all born on Groundhog Day.
I wonder what plans Clay Aiken has for Groundhog day. I hope he has a productive and exciting day. I also hope that he gets on Twitter again and brings smiles to  many people.
Clay has been "Mr. Twitter" the last few days.  On Sunday, he tweeted about GreaseLive.  There were two tweets that caught my attention:
The amount of respect I have for @VanessaHudgens for the way she is bringing it tonight, despite her circumstances, is IMMENSE. That's a pro
Thomas Kail deserves 2 Emmys for

#GreaseLive

tonight… one for direction and then another one for direction, just because it was that good!
I am so glad that Clay mentioned Vanessa.  The following news was posted at CNN about Vanessa:
Actress Vanessa Hudgens announced the death of her father hours before she took to the stage for Fox's production of "Grease: Live."
"I am so sad to say that last night my daddy, Greg passed away from stage 4 cancer," she tweeted. "Thank you to everyone who kept him in your prayers."

"Tonight, I do the show in his honor," she added. Hudgens was cast as Rizzo in "Grease: Live," which aired Sunday on Fox.  She received high praise on social media for her performance.
Clay acknowledged her performance and I think we all feel the same way!
On Monday, Clay followed the Iowa Caucus and shared some of his thoughts with twitter…7 times!!    It was fun that he shared the event with his twitter fans.  The following tweet got lots of attention:
Hey @realDonaldTrump, remember that time you made me come in 2nd place? Doesn't feel good does it? I do still love ya, but #karmasabitch
Clay…you know you are always #1 to all of us!
So…Today…It's Groundhog Day.  We need to have a few great tweets about it from Clay!  Smiles guaranteed!!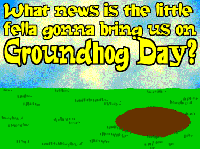 The following are a few pictures of Clay during January, 2016.  Do you remember what he was doing?
Maybe we will add another picture today!!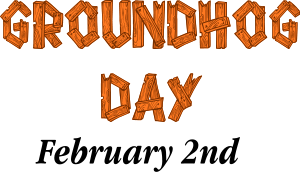 Clay Aiken News Network is an unofficial fansite. We are not affiliated in any way with Clay Aiken or his management. This website was made by fans for fans and makes no impression or impersonation of the official site, which can be found under the domain
clayaiken.com.