To Clay Aiken…
CANN wishes you a day filled with family, friends, laughter and love.
May every candle on your cake turn into a wish come true!
Happy birthday to you!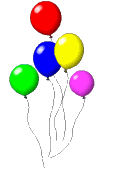 On Tuesday, November 29th, Clay posted the following message on twitter and Facebook:
Wanna do something for my birthday? Do it here, please! This is what I'm asking for this year – https://www.youcaring.com/jeromebell  (share too, please)
If you go to the link Clay posted you will see the following message:
The Story
From almost the moment I walked off of the stage at the end of American Idol, Jerome Bell has stood beside me. In fact, throughout the years I've had Jerome next to me so much that countless people have assumed I am a lot shorter than I am. His 6'7″ frame towering over me, never far away, made me look small by comparison. Jerome been a constant for me in an industry where friends can be fleeting and work friends can be fleeting. For almost 14 years now he has not only protected me; he's been a father figure in a way that no one else ever was.

On Monday, November 21 a lot changed… in a very quick moment.

While working an event in Atlanta, Jerome was struck by a malfunctioning forklift. The injuries that resulted have been devastating. In addition to shattered pelvis and multiple breaks in his right leg, doctors were forced to amputate his left leg from mid-thigh. He also sustained traumatic injuries to internal organs. For Thanksgiving this year, Jerome and his family (along with myself and countless other friends of his) were most thankful that he had survived.

After almost a half dozen surgeries in the span of just one week, Jerome's health is beginning to stabilize. He is awake and talking with family and friends. As is his nature, he's remaining positive and focusing not on himself but on reassuring those around him who are worried about him.

Unfortunately, there are still many procedures and hospital days come. Doctors anticipate Jerome will remain in the ICU for perhaps a month longer. Beyond January, Jerome will likely be in a rehabilitation facility for an extended period — perhaps not returning home until Summer 2017.

It's certainly difficult to process such a tragedy, and it's a jarring reminder of how quickly our lives can change.

Throughout the past week, the outpouring of support and prayers for Jerome and his family have been immeasurable. Many have reached out to me or to his family in hopes of providing comfort and support.

Here's how we can do it.

The costs for such a life altering situation aren't easy to estimate at all. Notwithstanding medical expenses, which no insurance will cover entirely, the costs to modify his home and transportation to make them wheelchair accessible promise to be exorbitant. The expense of rehabilitation alone will be too high to calculate, and Jerome will need one-to-one care for a substantial period even after returning home. Add to that the lost wages and the effects of inability to work that won't possibly be recovered fully through disability.True, we may not be able to help Jerome and his family cover all of the mounting expenses that they are about to encounter, but Jerome's survival from this awful accident is proof to me that God works miracles. And He can work one again.

Jerome has spent years of his life in the business of protecting others. He's dedicated himself to putting others' needs above his own.
It hasn't just been his job; it's been his nature.

We now have a chance to do a little bit to help protect him.

Please give what you're able. Every bit will help.

– Clay Aiken
I was stunned after reading this message.  I knew that the accident with Jerome was very serious, but I didn't know how devastating it really was.  I also was so glad that Clay spoke up and helped us to know how we can help Jerome and his family.
Happy Birthday, Clay…I will be following your wishes and sending your birthday gift to Jerome and his family!  To learn more, clip on the link that Clay posted in his tweet above.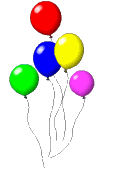 In the last thirteen years, Clay Aiken has been very busy on his birthday.
2004 – Clay helped light up the Rockefeller Christmas Tree
2005 –Reading, PA.The Joyful Noise Tour
2006 – Tour of Clay's new home with Lynda Loveland
2007 –Kalamazoo,MI.  The Joyful Noise Tour
2008 – Spamalot at the Shubert Theatre on Broadway
2009 – Family Time
2010 – Family Time
2011 – Recouping from working on Celebrity Apprentice
2012 – On the Joyful Noise Tour-between Durham and Atlantic City! – Audience sang Happy Birthday!
2013 – Preparing his political Campaign
2014 – Working with Esquire in preparation of The Runner-Up
2015 – Resting after performing at the Hollywood Christmas Parade on the 29th.
The audience in Reading was ready to party with Clay in 2005.  The audience had paper birthday hats, glow sticks and even gave Clay a huge "pointy hat" that was signed by some fans.  It's always fun to see Clay actually wear the birthday hat.
I hope that Clay is enjoying his special day and is surrounded by his extended family and friends. 
I am sure each one of us wishes him the very best!!!
I bet Clay would enjoy seeing some birthday greetings from you!
It's always fun to make him smile!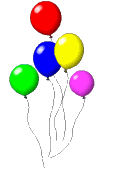 Clay Aiken News Network is an unofficial fansite. We are not affiliated in any way with Clay Aiken or his management. This website was made by fans for fans and makes no impression or impersonation of the official site, which can be found under the domain
clayaiken.com.