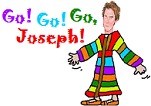 It is just 10 days before Clay Aiken steps on the stage of the Ogunquit Playhouse.  Playing the role of Joseph, Clay will be starring in the Andrew Lloyd Webber musical, Joseph and The Amazing Technicolor Dreamcoat.
The Ogunquit Playhouse produces five exciting Musicals each season which runs from late May to late October.  For over 80 years, the Ogunquit Playhouse has produced high quality theatre.  It has even earned the title of America's Foremost Sumer Theatre.
This past week, the Playhouse added a poster to its Playhouse sign.  The popular show, Young Frankenstein is playing now so I would imagine that Clay's sign will be in the prominent space within the next 10 days!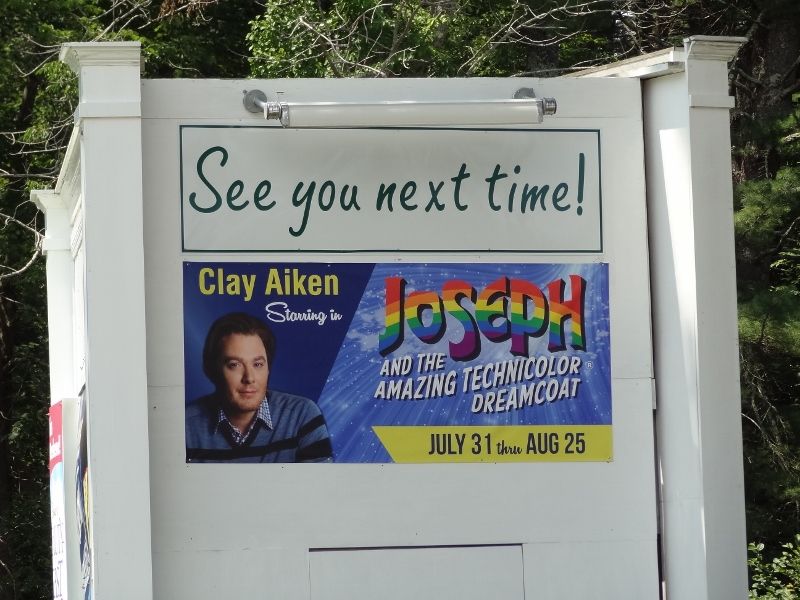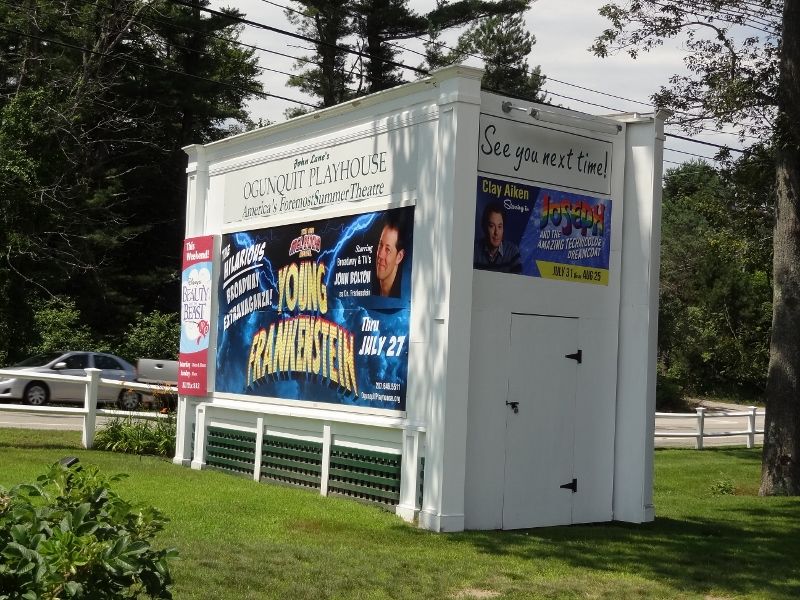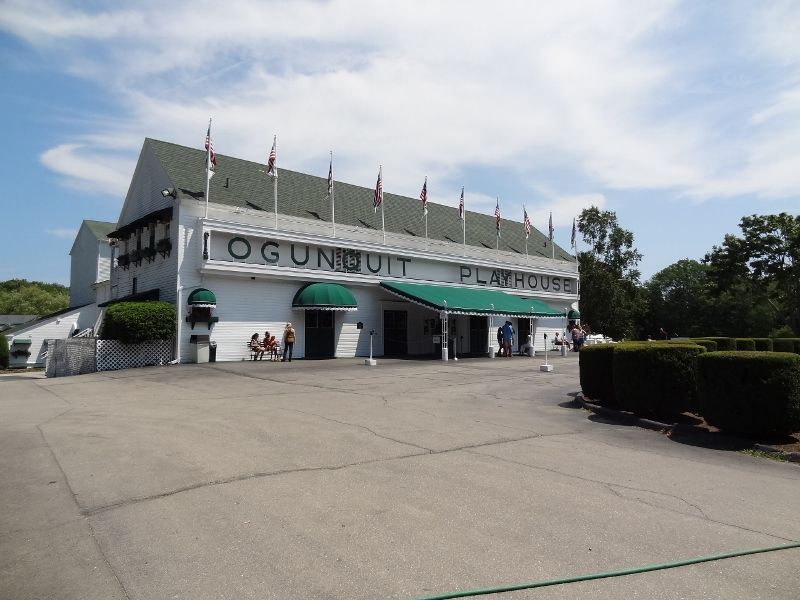 Thanks to Vertigo for the up-to-date pictures
On Saturday, I found an interesting blog.  I don't know who wrote it, but I did enjoy reading it.  The blog is called Musings By Moonlight.  
6 Talk Show Hosts I'd Watch Religiously

by Heather

I've never been much of a fan of talk shows.
Granted, I'll occasionally watch Ellen or Tyra Banks, and I'll suffer through some of the others if I'm unusually interested in the subject matter. But this is generally not something I go out of my way to do, and I hate that it's become a trend to give everyone and their damn mother a talk show, regardless of whether or not they have the faintest fucking clue how to entertain a television audience.

Marie Osmond? Kris Jenner? Seriously?

I'm left scratching my head with those two in particular, but they're just the latest in a long line of "celebrities" who either:

a.) Are about as entertaining as watching paint dry to begin with.
b.) Abandon a previously interesting personality the minute they're given their own show.

I just don't think talk shows are worth a damn unless they're hosted by an intelligent and naturally engaging person, someone who's allowed the creative freedom to play to their strengths as much as possible. That doesn't happen very often, which is why most new talk shows don't last beyond a single season.

With that in mind, here are 6 people who I think would do an amazing job, to the point where I'd never miss an episode of their shows…

1.) Clay Aiken

Out of all the famous faces on this list, Clay is probably the most underappreciated of the bunch. The average person only knows him as a singer who came off of American Idol, without realizing how diverse and multi-talented he really is. I started paying attention to him back in 2006, and what I've seen is an engaging performer, a talented actor (both on television and on the Broadway stage), but more than that, someone who is keenly in touch with the world around him and doesn't hesitate to speak his mind.

Any talk show host can read over their notes and feign interest in a given subject, but Clay seems to sincerely care about issues such as politics, social concerns, and cultural diversity. And while he can be snarky to the point that he might come off as abrasive at times, I think the humor and compassion that are such a big part of his personality go a long way in smoothing out the rough edges.

I'd love to see him hosting a show where he'd be given creative freedom, because I think there have often been a lot of limitations on him in his public life. He has so many different strengths that he hasn't had the chance to express to their full potential; he'd be amazing in a format that allowed for a lot of diversity in its content and subject matter. Political coverage and interviews, bringing awareness to humanitarian efforts, a bit of sly pop culture news and commentary, perhaps… if it were up to me, I'd just give him a show and let him do whatever the hell he wanted.
Now, isn't that a fun read!!  I think almost all of us would love for Clay to have his own talk show.  Just like Heather, I feel sure Clay would be fabulous!
Please visit Musings By Moonlight.  Be sure and read choices 2-6.  They are interesting picks too.  And, be sure to leave Heather a nice comment.  All blog writers love comments!  You can see the blog at  MOONLIGHT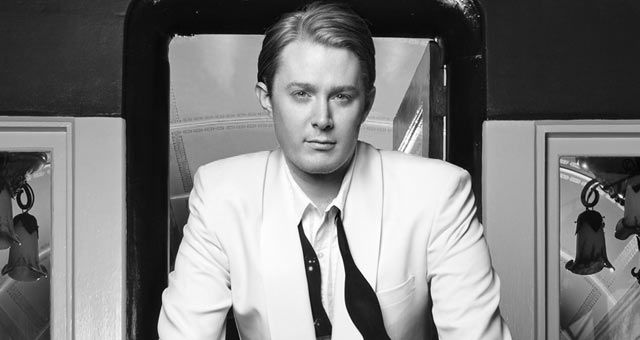 Have you even seen Joseph and The Amazing Technicolor Dreamcoat?
Will you be able to see Clay in Maine?
Thank you to Fountaindawg for the darling Joseph cartoon at the top of the page!
Clay Aiken News Network is an unofficial fansite. We are not affiliated in any way with Clay Aiken or his management. This website was made by fans for fans and makes no impression or impersonation of the official site, which can be found under the domain
clayaiken.com.