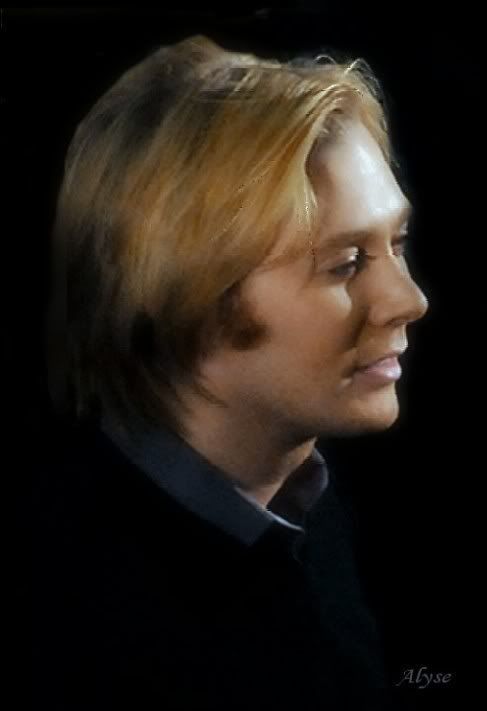 This past week has been a roller coaster ride for Clay Aiken fans with a lot of conversation focusing on the state of "journalism", unscrupulous internet bloggers and celebrity stalkers.  The purpose of this particular blog is to give some facts about celebrity stalkers.  There are many articles on the internet about the topic and each one has their own lists and ideas.  So, the ideas presented in this article come from many different sources.
According to Psychiatric Times, Vol 23:
1.4 million people are stalked annually in the United States. 1 in 12 women and 1 in 45 men will be stalked in their lifetime. 77% of women and 64% of men know their stalkers. 87% of stalkers are male. Less than two percent of stalking cases result in homicide. However, the emotional toll on the victims is significant, especially if you don't know who the stalker is, or if he/she is mentally ill.
There are three basic types of stalkers.  They are Simple Obsessional Stalkers, Delusional Stalkers, and Vengeful Stalkers. In many cases there is overlap in the definitions.
A Simple Obsessional Stalker is anything but simple. They are typically the person who refuses to believe that a relationship is over, although they have been told repeatedly that it is. This type of stalker is the most common.
Do not be misled by this type thinking they are harmlessly in love. Many of them were emotionally abusive and controlling during the relationship and many even have a criminal record unrelated to stalking.
The next type is the Delusional Stalker. These stalkers frequently have never had any contact with their victim beyond the boundaries of their own mind. They may suffer from mental illness like schizophrenia, bipolar disorder or erotomania. What they have in common is a false belief that keeps them tied to their victims. In erotomania they believe that the victim loves them, even though they have never met. A good example of this is the man that stalked and killed Rebecca Schaeffer.
Another type of Delusional Stalker may believe that he and the victim are destined to be together and even though they may not have met if he only just shows how much he loves her then she will love him and they will be together as it is meant to be. An example of this type of stalker is John Hinckley Jr. who shot President Reagan in order to show Jody Foster how much he loved her.
A Delusional Stalker is usually a loner, unmarried, socially immature and does not possess the interpersonal skills to maintain friendships and relationships. They have had few if any sexual encounters. They most often choose victims that are unobtainable like a celebrity or a married woman, their doctor, teacher, nurse or therapist. Those helping professions are at risk for attracting a Delusional Stalker.
Delusional stalkers are very difficult to get rid of and many go on for many years fixated on one person.
The last type of stalker is the Vengeful Stalker. They get angry at their victim due to some slight either real or imagined. We have all heard of disgruntled employees, these are vengeful stalkers and can be just as dangerous as the delusional. They stalk to get even and believe that "they" have been victimized. Ex-spouses can turn into this type of stalker and violence is all too common a result.
Delusional Stalkers who are obsessed by love have been in the news the last few years due to some high profile cases such as the murder of Rebecca Shaffer the actress and the stalking of famous people like David Letterman and Brad Pitt.
The victim of this type of stalker does not even have to have ever had a relationship with the person or even know them for that matter. The love is perceived by someone who is mentally unstable.
They imagine every day actions like walking on the same side of the street or buying the same kind of orange juice at the supermarket are secrets signs and signals you are giving them of your undying love. Bottom line the stalking is not about "You" at all but very much about the stalker and their state of mind.
For this reason avoiding this type of stalker, although they are not overly common can be difficult. Because you do not have to show them any attention or affection in order for them to become fixated on you, how can one prevent this from happening?
Every case of stalking should be taken seriously even those where there is no violence threatened in any manner. The case of Rebecca Shaffer is a prime example of this. He wrote her love letters and sent her gifts then showed up at her door one day and shot her dead in cold blood with no warning. "Never" assume that someone is harmless because they have not threatened you with violence. That can change at any moment.
According to Brent MacLean, Founder and CEO of J.B. MacLean Consulting Inc.:
Perhaps the saddest thing about most North Americans is that we don't always know the law. Many people think that there is nothing that they can do to stop a stalker. Even more people think "people on the internet can do/say what ever they want to you".

Stalking is a legal form of harassment and is against the law. It important to know that the law is available to protect you from any stalker or someone hounding you and your "virtual" identity. If you even suspect that someone is stalking you, don't wait until it escalates. Contact the authorities immediately. The information is out there, so get educated quickly.
In California, both criminal and civil laws address stalking. According to the criminal laws, a stalker is someone who willfully, maliciously and repeatedly follows or harasses another (victim) and who makes a credible threat with the intent to place the victim or victim's immediate family in fear for their safety. The victim does not have to prove that the stalker had the intent to carry out the threat. (California Penal Code 646.9,)
The criminal penalty for stalking is imprisonment up to a year and/or a fine of up to $1,000. There are more severe penalties when the stalker pursues the same person in violation of a court restraining order, with a sentencing range of two to four years imprisonment. Persons convicted of felony stalking also face stricter penalties if they continue to stalk their victim(s). Courts may issue restraining orders to prohibit stalking. (California Family Code 6320)
A victim of stalking may bring a civil lawsuit against the stalker and recover money damages. (See Civil Code 1708.7 for the elements and remedies of the tort of stalking.
Unfortunately, the Federal Government has few laws to help victims of stalking.  They rely on the individual states to solve the problem.  At this time, North Carolina has not addressed the problem and has very little in place to help victims of stalkers.  For information on the laws of your state visit  HERE
All of us care about anyone who is being stalked.  One can only hope that the stalkers can get help and that the law will soon catch up so these predators can be put away.
Clay Aiken News Network is an unofficial fansite. We are not affiliated in any way with Clay Aiken or his management. This website was made by fans for fans and makes no impression or impersonation of the official site, which can be found under the domain
clayaiken.com.