I heard Clay Aiken on Pandora Radio. Have you?
What is Pandora?  It is an Internet radio service that listeners enjoy on their personal computers, through home entertainment products and on mobile phones.
Pandora is different from other internet radios in one very important way. They are powered by something called the Music Genome Project.  This program identifies hundreds of musical attributes and assigns values to them.  When applied to a library of hundreds of thousands of songs, the project somehow connects the dots between songs and artists and finds the things that they have in common.  This is what allows Pandora to offer listeners radio stations that play music that matches their taste and they do it quickly and easily.  All the listener has to do is tell Pandora the name of a favorite song or artist.
On December 17, 2009, the service announced that it surpassed 40 million registered users earlier this month. That means the service had doubled its size in 2009. And it's adding 600,000 new registered users a week now. Even more amazing is that half of those new users are coming from mobile devices. And of those, the iPhone continues to lead the way with 10 million Pandora users of its own. That number has grown some 400% this year.
The users enjoy a better radio experience and most of them are passionate about the service.  They listen to more music, they re-engage with their music, and they find new artists whose recordings they purchase and whose performances they attend.  Pandora is one of the largest Internet radio services in the United States.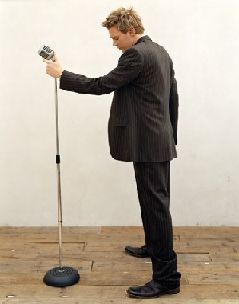 Something unique about Pandora is that all music, once analyzed by their musicologists and entered into their database, wins and loses audience in a pure democratic process.  If listeners vote "thumbs up",  a song and artist are electronically added to more station playlists. The exposure is greater, and more people can offer opinions about that music.  If listeners consistently vote "thumbs down" then the song is performed and heard less. The company claims that the musical tastes of their executives cannot modify the popularity of the artist or music.
Another unique feature of Pandora is the breadth of their playlist.  Pandora musicologists review any CD that is delivered to them and in almost all cases; it is entered into their database.  Pandora has hundreds of thousands of songs across almost every musical genre.  The recordings range from the most popular artists to the completely obscure.  Because Pandora relies only on musical relevance to connect songs and create radio playlists, all artists are treated equally in the playlist selection process.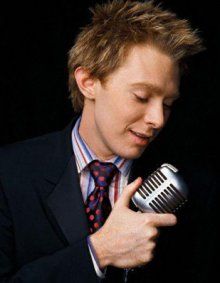 Click-to-buy purchasing opportunities are another unique feature of Internet radio.  Listeners can get immediate access to artist information, including the artist's promotional website and tour schedule. Nielsen/NetRatings did a research study that concluded that Pandora listeners are three to five times more likely to have purchased music in the last 90 days than the average American.  Pandora is one of the top referral sites for music purchasing from both Amazon and iTunes
Tim Westergren is the Founder and Chief Strategy Officer of Pandora.  He stated that Pandora has paid millions in royalties to artists and recording companies.  At this time, traditional radio does not pay royalties, but all cable, satellite and Internet radio do play.  There have been a great deal of political bantering between the RIAA and the music companies regarding this and both sides have presented their sides to the US Senate.  Somehow, it doesn't seem fair that one part of radio is exempt from paying royalties.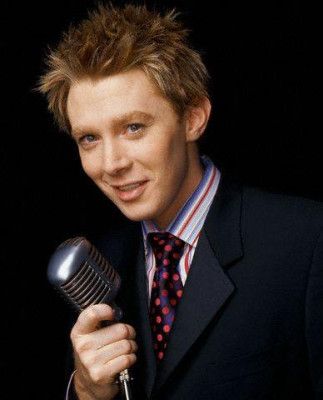 I love my experience with Pandora.  I also love that I can vote a thumbs-up for Clay and know it counts.  You can create up to 100 unique "Stations."  And, as you listen, you can refine them.  If you don't think it is quite right, it is easy to let them know and they will try and get it better for you.  Then, you can sit back and enjoy listening to the music you want to hear and not what is being pushed by money at traditional stations.
According to their web-site:
The Music Genome Project was founded by musicians and music-lovers. We believe in the value of music and have a profound respect for those who create it. We like all kinds of music, from the most obtuse bebop, to the most tripped-out drum n bass, to the simplest catchy pop tune. Our mission is to help you connect with the music YOU like.

We hope you enjoy the experience!
Clay Aiken News Network is an unofficial fansite. We are not affiliated in any way with Clay Aiken or his management. This website was made by fans for fans and makes no impression or impersonation of the official site, which can be found under the domain
clayaiken.com.