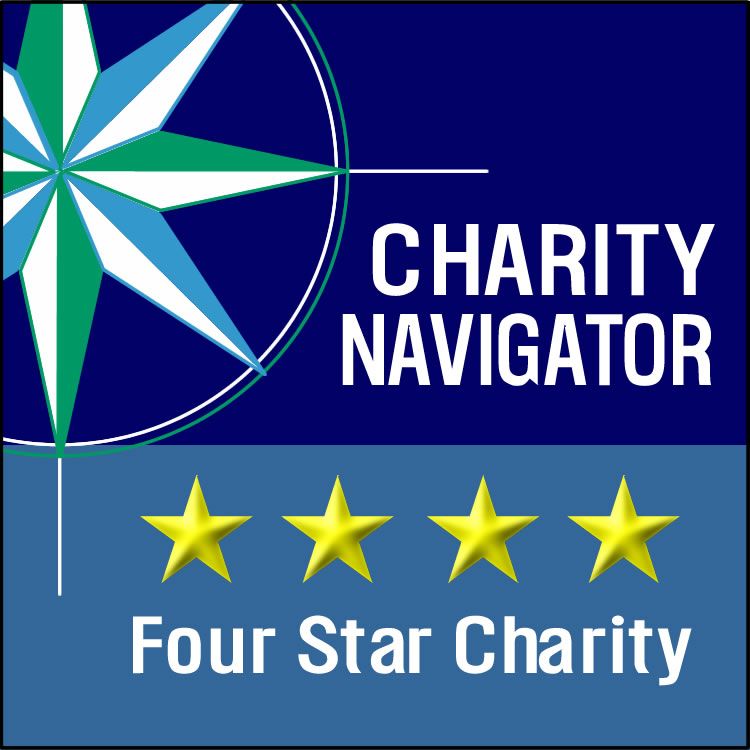 Congratulations to the National Inclusion Project.  On Friday, the Project posted that they received Back-to-Back 4-star ratings from Charity Navigator.
Charity Navigator is America's premier independent charity evaluator. It works to advance a more efficient and responsive philanthropic marketplace by evaluating the financial health of over 5,500 of America's largest charities.
September 1, 2010

Dear National Inclusion Project:

On behalf of Charity Navigator, I wish to congratulate National Inclusion Project on achieving our coveted 4-star rating for sound fiscal management.

As the nonprofit sector continues to grow at an unprecedented pace, savvy donors are demanding more accountability, transparency and quantifiable results from the charities they choose to support with their hard-earned dollars. In this competitive philanthropic marketplace, Charity Navigator, America's premier charity evaluator, highlights the fine work of efficient charities such as your own, and provides donors with essential information needed to give them greater confidence in the charitable choices they make.

Based on the most recent financial information available, we have calculated a new rating for your organization. We are proud to announce National Inclusion Project has earned our second consecutive 4-star rating for its ability to efficiently manage and grow its finances. Only 21% of the charities we rate have received at least 2 consecutive 4-star evaluations, indicating that National Inclusion Project consistently executes its mission in a fiscally responsible way, and outperforms most other charities in America. This "exceptional" designation from Charity Navigator differentiates National Inclusion Project from its peers and demonstrates to the public it is worthy of their trust.

Forbes, Business Week, and Kiplinger's Financial Magazine, among others, have profiled and celebrated our unique method of applying data-driven analysis to the charitable sector. We evaluate ten times more charities than our nearest competitor and currently attract more visitors to our website than all other charity rating groups combined, thus making us the leading charity evaluator in America. Our irrefutable data shows that users of our site gave more than they planned to before viewing our findings, and in fact, it is estimated that last year Charity Navigator influenced over $10 billion in charitable gifts.

We believe our service will enhance your organization's fundraising and public relations efforts. Our favorable review of National Inclusion Project's fiscal health will be visible on our website as of September 1st.

We wish you the best in all of your charitable endeavors.

Sincerely,

Ken Berger
President & Chief Executive Officer
Another exciting announcement was made on Friday at the National Inclusion Project website.
We are excited to announce that the National Inclusion Project is partnering with Bojangles in Central North Carolina and Southern Virginia.  From September 5-18, customers can donate $1 to the National Inclusion Project and receive a free, delicious iced tea from participating restaurants.

Special thanks to Tommy Haddock and Tri-Arc Foods for their partnership!
Every dollar counts!!  I hope that a lot of people enjoy a delicious iced tea!!
Please visit the National Inclusion Project site.  It is full of great information.  Just visit NIP.
As we progress through the month of September, we have a huge job in front of us.  We are all working to earn $50,000 for The National Inclusion Project. The charity is a part of the Pepsi Refresh Project.
Really, it only takes a moment to cast a daily vote for the National Inclusion Project.  We all want to help children with disabilities experience life with their peers.
First thing each day through Sept. 30, go to the Pepsi link and click on "Vote for this idea." You can also choose to sign in through Facebook.  If you do, be sure to click on "Vote for this idea" again. You will know that your vote counted when your daily allotment changes to nine.
If you are into texting, you can also vote by texting 102308 to Pepsi (73774). Unfortunately, The Pepsi Refresh Project is only open to U.S. residents, 13 years and older. The many international fans can only help by spreading the word and acting as cheerleaders.
To the right of this article, there is a button you can click on that will help you vote.  I hope you will support this wonderful organization and encourage your friends to throw their votes to the National Inclusion Project.
Pepsi is adamant that only one vote per charity is allowed daily. However, there are organizations that are working for funds in $5k, $25k, and $250k you can support.  Remember, you have 10 votes each day. Hopefully, if we vote for their charity, they will, in turn, support the National Inclusion Project.
After you vote for another charity, be sure and send them a message.
Here's some words you can copy/paste to the comment section:
A vote and a text from National Inclusion Project! Help us help kids with disabilities experience life with their peers. We're going for $50K!! 
Don't forget to include in your comment the National Inclusion link/text number so they can return the favor.
The following are sites that might help us out
National Inclusion Project – Pepsi Refresh Challenge
Here's some to return votes to:
National Federation of the Blind http://www.refreshev…om/nfbyouthslam
SWOOP http://www.refreshev…wheelchairramps
Hematology/Oncology Needy Patient Fund http://www.refreshev…om/needypatient
Fox Road Elementary http://www.refreshev…ing.com/foxroad
Despite Dyslexia http://www.refreshev…despitedyslexia
Ella's Hope http://www.refreshev…g.com/ellashope (we'll try this one more day)
Little Tree Pre School http://www.refreshev…letreepreschool
Build Handicap Children's Tree Houses http://www.refreshev…fordisabledkids
To receive the $50,000, a charity must be in the top 10 at the end of the month. Currently, the National Inclusion Project is ranked at #29.  Lets get to work!
Clay Aiken News Network is an unofficial fansite. We are not affiliated in any way with Clay Aiken or his management. This website was made by fans for fans and makes no impression or impersonation of the official site, which can be found under the domain
clayaiken.com.