The television show, Celebrity Apprentice has been the focal point of the news that we have reported in the last few days.  But…for Clay Aiken, he has many things going on in his life.  Yes, he is involved with Celebrity Apprentice, but he has other things that he is involved in and supports.
On Tuesday, April 17th, the Charlotte Observer published a great multi-paged interview about Clay and his stand on the North Carolina Amendment 1.  Clay has been involved in the anti-amendment group Coalition to Protect All N.C. Families for many months.  He has been interviewed on TV and now is featured in the Charlotte Observer.  The following is the wonderful article that was published today.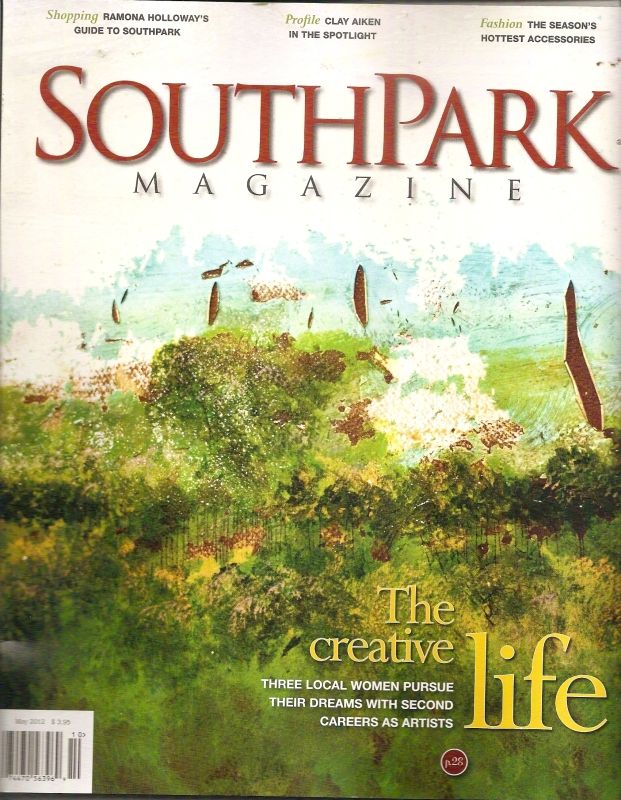 An 'Idol' Speaks Out
By Leigh Dyer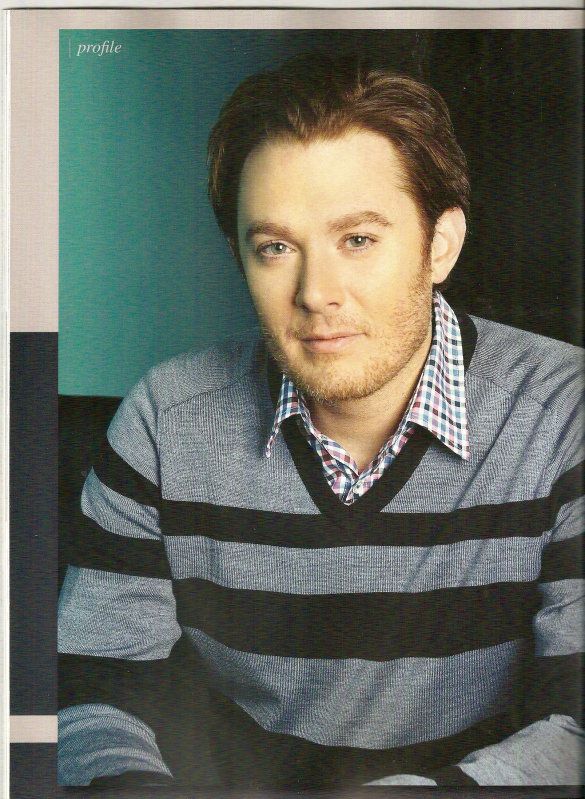 Clay Aiken has come a long way since he was an awkward, flat-ironed, power-voiced finalist on the second season of "American Idol."
Since he rocketed to stardom in 2003, the UNC Charlotte graduate has released a string of albums, starred on Broadway in Monty Python's "Spamalot" and is in the cast of the current season of Donald Trump's NBC show "The Celebrity Apprentice." And he made a rare foray into politics this spring by filming a video opposing Amendment One, a measure on North Carolina's May 8 ballot that would outlaw gay marriage and domestic partnerships by defining marriage as between a man and a woman.
Aiken, who developed legions of female fans dubbing themselves "Claymates," came out as gay in 2008 following the birth of his son, Parker Foster Aiken, conceived via in vitro fertilization with a friend.
In the video, filmed near his Raleigh home at the behest of the anti-amendment group Coalition to Protect All N.C. Families, Aiken says the amendment might hurt children by taking health insurance away from children whose parents are in domestic partnerships. "No matter what we might want a family to look like, we can't put into a Constitution, a document that is supposed to protect our rights, one narrow definition, and I think an amendment like this goes way too far," he says in the video, which has been widely circulated on YouTube.
Aiken, who declined to say whether he is currently in a domestic partnership, says his opposition isn't about whether the amendment might affect him or his family. "For me and for most people, the fight is not a selfish one. I'd be remiss if I tried to make it about just me or just my situation. It's much bigger than me."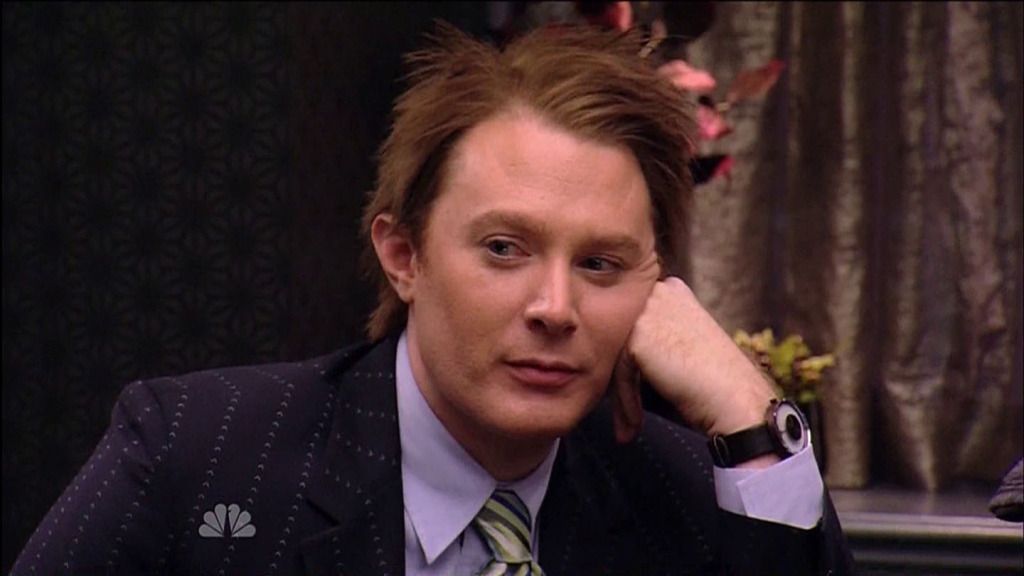 Aiken, 33, has always loved politics, and once dreamed of being North Carolina's governor. "When I was in eighth grade, we had to do a project where we interviewed somebody we admired and wrote a paper about them. Everybody did [theirs on] a parent or their youth pastor or someone close to them. I called (the late U.S. Senator, D-N.C.) Terry Sanford's office in Raleigh and went and interviewed Terry Sanford." But he says voters won't be seeing his name on a ballot anytime in the foreseeable future.
Speaking publicly about Amendment One follows a lengthy personal journey for Aiken, who has long professed born-again Christian beliefs, and who faced a backlash from many who share his evangelical roots after he came out as gay. He named his own mother and brother, a U.S. Marine, as typical Republican voters who would have formerly voted in favor of Amendment One before becoming more educated on the issues involved.
His mother, Faye Parker, agrees with her son's assessment. "I get books and emails all the time telling me how my son is sinning and how he should change. I also get books that talk about the struggles of others that are gay and those have given me a better education," she says. "My heart was torn apart when my son told me (that he's gay), but I love him and respect him and I want him to be happy. I believe that being gay is not a choice. I believe that bullying is a choice and those who bully can change themselves. … People should not be judged by sexual preferences, but by the way they treat others."
Aiken says he has not yet had a chance to ask Trump – who has also made local news by trying to buy The Point Lake and Golf Club on Lake Norman – his position on Amendment One. The former Republican presidential candidate has previously said he is a "traditionalist" when it comes to defining marriage, but recently signaled his willingness to sit down with "Celebrity Apprentice" cast mate George Takei – the former "Star Trek" star who is in a gay marriage – to discuss the issue. (When contacted by SouthPark, a Trump publicist said Trump was traveling and unavailable to comment on the issue).
"(Trump) is a prime example of the type of people we need to reach in order to make sure the amendment doesn't pass," says Aiken. "There are so many people who need to be educated on it a bit more, who have formed their opinion based on tradition and what's a safe answer, not necessarily what's the right one. But when people know someone who's affected by it, it makes it so much easier to understand its impact." He notes it would outlaw domestic partnerships between straight couples as well as gay ones.
As far as his personal impressions of Trump go, Aiken's reviews are all positive. "I actually love him. I'll be the first to admit, going into the show, seeing him on the news, I was skeptical about being around him and working closely for him," he says. "But after working with him, he is really one of the most gracious, down-to-earth people. And I may get in trouble for saying that, because he wants people to think he's gruff and rude and mean. But he's not. He's a very approachable and friendly person."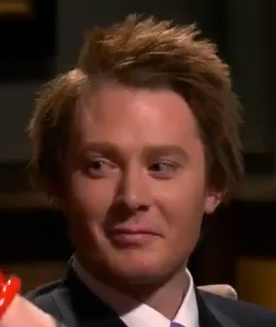 Aiken also raves about Trump's children, Ivanka, Bill and Donald Trump Jr., who appear on the show to help their father decide which celebrities to fire after they perform tasks each week, until one is left standing to claim a grand prize for charity. "There is no greater testament to him than the way his kids grew up. His kids are worth billions of dollars, and there's no reason they shouldn't be doing a line of coke in the back of somebody's limo," Aiken says with a laugh. "But they are extremely grounded and not entitled. They are hardworking, smart and approachable, and they are just great people. That was the biggest surprise to me of all of this, is how down to earth the Trumps are and how comfortable they make you."
So how does the show, which also claims Arsenio Hall, Cheryl Tiegs and former teen pop star Debbie Gibson in its cast, compare to the other reality TV experience on Aiken's resume? "It's harder than 'Idol,' I'll say that much," he says. "The schedule is extremely grueling. But with 'Idol' I was doing something I knew how to do, I was comfortable with. With this, it's marketing, it's advertising, it's creating things I'm not used to, and that makes it far more difficult."
And the competition is different from "American Idol," where America's votes determined the winner. "My goal was to do the best I could and hope people liked me. In 'The Apprentice,' the goal is to do the best you can and do better than other people. I didn't have to badmouth (fellow 'Idol' finalist) Kim Locke in order to be successful on 'Idol,' you know what I mean? But I have to say 'George Takei didn't do a good job' to be successful on 'Apprentice.' But if I come to the game, I'm going to play it, you know?"
Reality TV competitions aside, Aiken is focusing on encouraging North Carolinians to go to the polls on May 8. A majority of the state's residents favor recognition for gay marriage, polling data suggests, but the likeliest voters are conservatives lured by the hard-fought Republican presidential nomination, and are more likely to be amendment supporters, he says. So the outcome for Amendment One may hinge on voter turnout.
"If the amendment were to pass, it's not going to make me not love my state anymore. It's not going to make me not love living here," he says. "I think most voters should know we don't want to be on the wrong side of history. I feel very strongly these rights will happen.
"I have no doubt that in my lifetime I will be able to marry the man that I love in the state I love."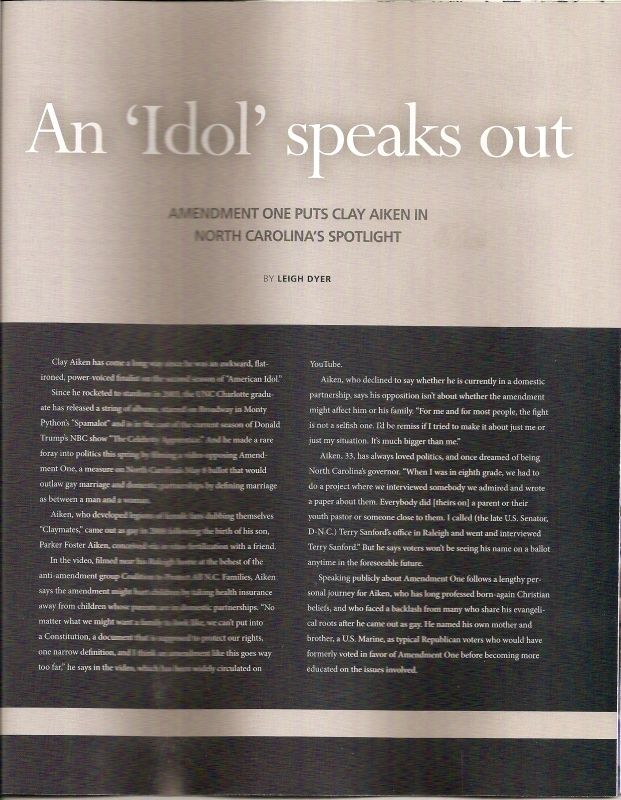 What an amazing young man…articulate, intelligent, passionate and ready to make the world a better place.
But…Celebrity Apprentice still goes on and has given some amazing PR for Clay Aiken.  Finally, the world is seeing this young man as talented, intelligent and full of lots of fun!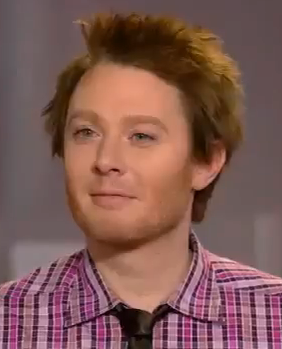 On Tuesday, one of my favorite Internet sites posted their review of last Sunday's episode of Celebrity Apprentice.  TV Gasm is an Internet site that always writes a great review of Celebrity Apprentice.  Each week, their review is full of information, jokes, and great pictures about the latest episode of the show.  They love to make fun of the entire show and "tell it like it is."  They said:
… Clay points out it's a little crass to be glorifying in Lou's demise and Lisa loses it. She literally goes from a 9 on the happy meter to a 7 on the bitch-out scale in a matter of seconds. She starts ranting to Clay about the "little tactics" he's been pulling this whole time and suggests he not start with her. Um…. what tactics? All he did was point out the indecency of her behavior – has he done some other tactic that she could claim is underhanded? I think the hag might be losing her mind.

… At Forte, Lisa and Clay are learning how to work the puppets. Clay is a natural (God bless church). I have a secret suspicion he'll be great at improv too.

… It's show time for Forte and although Lisa is the comedienne it appears Clay is the one who steals the show. He has great comic timing and is a very quick thinker.
I hope you will take the time to read this great review.  You need to see the pictures to get the great laughs.  You can see the entire article at TVGASM
The wonderfully talented SueReu put together a wonderful video about the two teams and their puppets.  Sue has a real talent for putting the best clips together to make a video that tells a story.  Thankfully, Sue let us post the video here.  It is so much fun. Enjoy!  And, thanks, Sue!!  You are the best!
Thanks to Floridaiken for the great screencaps that are in this blog!
Clay Aiken News Network is an unofficial fansite. We are not affiliated in any way with Clay Aiken or his management. This website was made by fans for fans and makes no impression or impersonation of the official site, which can be found under the domain
clayaiken.com.