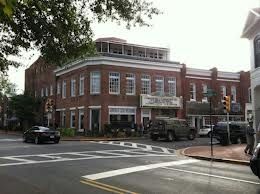 Day 14 – Joyful Noise Tour
Avalon Theatre – Easton MD
The Historic Avalon Theatre is a cornerstone of Mid Shore community life, balancing its role as a presenter and provider for local community talent. Capable of numerous transformations, the Avalon presents musical and dramatic theater, symphony orchestras, a wide variety of national musical acts, and classic film screenings. In addition, the Avalon allows for a showplace for local talent.
Indeed, the Avalon has become an important contributor to the social, educational and artistic fibers of its community.
The Avalon Theatre has been tweeting about the Joyful Noise Concert all week.
AND…They have been tweeting facts and pictures throughout the concert.
A BIG Thank You to The Avalon Theatre!
Tweets From the Avalon Theatre – Live
 tonight at 8pm we still have a handful of balcony tickets left!
 we will be live tweeting all night!
 orchestra is rehearsing as we speak!
The seats are filling up