Thursday was a great day!
Good news about Clay Aiken is always exciting!
On Thursday, Gary Pearce wrote a excellent article about Clay Aiken.  Titled, Thank You, Robert Holding, the article is from the blog, Talking About Politics.
Thank you, Robert Holding
He helped answer two questions that I get a lot: Why are you helping Clay Aiken? And, of course: What's he like?

When Holding said he was considering running against Renee Ellmers in the Republican primary (he didn't, in the end), he said she "has gone Washington." He added, "Do not underestimate Clay Aiken. He's speaking from the heart. If he gets off the ground there is a concern on my side that he could get loose and win that thing."

Bingo, Robert.

Aiken is known for his singing voice, but he has a unique political voice. As he showed in his 

announcement video

, he tells his life story in a compelling way, he captures the public's disgust with Washington dysfunction and he offers a clear and refreshing contrast. And he's bringing attention to a race that wasn't on the radar.

What's he like? The first thing people say is: "You're taller than I expected" (an inch or two over six feet.) He's genuine, down-to-earth and likeable. Self-assured in the way successful people are, but not cocky. He's not intimidated by cameras, media scrutiny or the Republican tracker who tapes his every move and utterance. Been there, done that.

He's tougher, smarter and more informed than people expect. He's a sponge for information and he sets high standards for himself and people around him.

He has a genuine distaste for what politics in America has become, just like many voters. And he has an internal compass that steers him clear of politics-as-usual. He's a welcome contrast to a cynical, power-hungry, money-obsessed political world.

And his campaign is attracting smart, idealistic and committed young people. That's good for the Democratic Party.
This is certainly an interesting write-up that highlights Clay and why he just might win his bid for the for the Democratic nomination for Congress in North Carolina's 2nd Congressional District.
It is wonderful that Gary is working with Clay at this time. He is one of North Carolina's most experienced political consultants.  According to the site, The Arena:
Pearce… was a key adviser to Gov. Jim Hunt through Hunt's four terms as governor (1977-1985 and 1993-2001), in Hunt's four campaigns for governor and in his unsuccessful race for the U.S. Senate against Jesse Helms in 1984. Gary wrote a biography of Hunt that was published last November.

He has also worked with a wide range of other North Carolina politicians, including Terry Sanford and Erskine Bowles.

He co-publishes a daily blog – TalkingAboutPolitics.com – with Carter Wrenn, a Republican who worked with Helms. Gary began his career as a reporter and editor for The News & Observer in Raleigh.
I hope that many people will read this article and realize that Clay is serious about this election and ready for the challenge.  May I suggest that you bookmark this blog.  All the article here are interesting and present information about politics in North Carolina.  You can read the blog at
TalkingAboutPolitics

Sometimes it is fun to read some of the fun tweets that mention Clay Aiken.  Did you see the following?
My journalism professor interviewed Clay Aiken yesterday. If you don't think that's cool, you're wrong.

— Hannah Packer (@hannahpacker617) March 6, 2014
Yes, Hannah…it is cool!
What did you think of the article by Gary Pearce?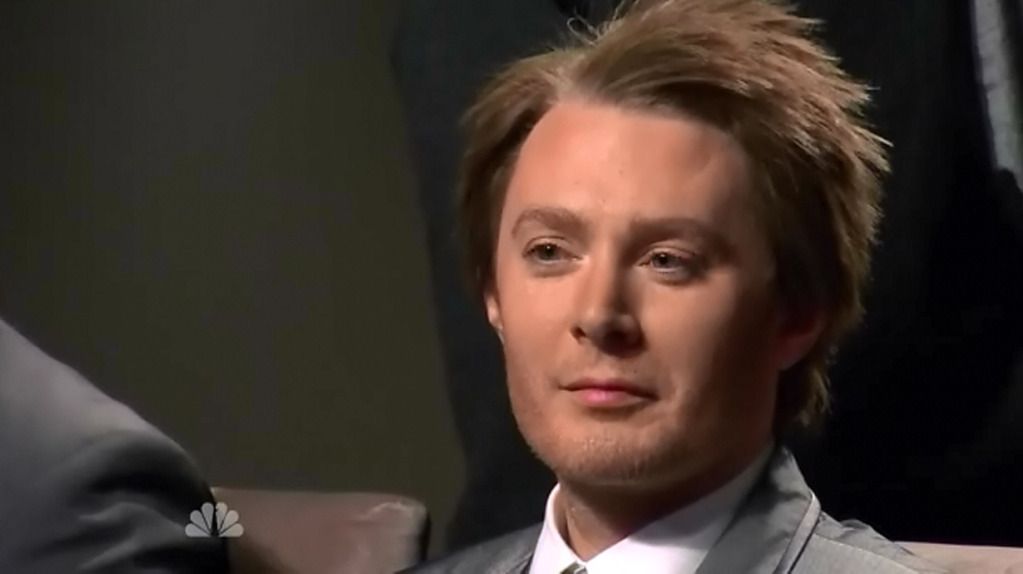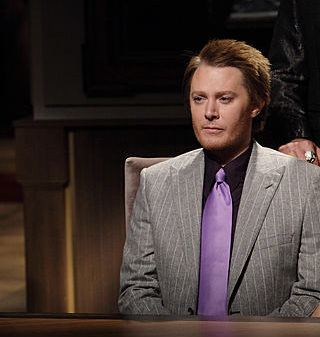 Clay looks and dresses like he is ready for Congress!
Clay Aiken News Network is an unofficial fansite. We are not affiliated in any way with Clay Aiken or his management. This website was made by fans for fans and makes no impression or impersonation of the official site, which can be found under the domain
clayaiken.com.