Congratulations to Kris Allen, the newest American Idol and to Adam Lambert, the runner up.  Their long road through the all the challenges of competition have ended and they are now on their way to bigger and better experiences.
Can you believe all the "hoop-la" that has been posted in the last 24 hours?  There are those who are happy, those who are mad, and those who think that American Idol needs a make-over.
When checking Google for some sources, there were 4,885 articles under news of American Idol.  Everyone has their opinion and wants to share it with the world.  There seems to be many reasons for all these articles.
The American Idol winner caused an anomaly.  According to all the press, Kris was not supposed to win. Adam was the "anointed" winner.
The number of people who watched the finale has declined by millions.  It was the second lowest rated finale in eight years.
American Idol is no longer a singing contest.
The show is getting stale.
Some of the opinions are legitimate, but the big question should be will American Idol do something to rescue their sinking ship.  Even with the low numbers, American Idol is a "cash cow."  Each year, they make millions through advertising so should they rock the boat?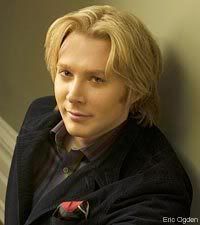 Clay Aiken joined many journalists who put some of the blame for the low numbers on the judges who seemed to have an obvious bias as to who should win.  They suggested that no one likes to be told how to vote.  Some felt that the judges should critique each performer, but declaring a winner before the finale is not being fair.
Some articles suggested that the audience is homophobic and some feel Kris won because he is a Christian.  Is this a legitimate concern?
Then there is the American Idol voting system which many think is a complete joke.  Since you can text or phone in votes over and over again, is the vote fair?  If the vote was switched to one vote per phone, would the outcome be radically different?
When Clay blogged about American Idol on Thursday, he had another thought.  He said the show used to be about real people who could sing. Now it is all "fame" and "gloss."
All of these concerns are interesting and cause a great deal of discussion.  One can only hope that American Idol will read some of the suggestions and try to get back to their original idea which was to find the best unknown singer in America.
Your comments on American Idol and your suggestions for next year are welcomed.  It would make an interesting discussion.
On Wednesday night, Clay Aiken blogged about American Idol.  He answered some questions about the finalists and gave some opinions about the show.  We don't usually copy Clay's blog on this site as it is against our policy.   However, since the blog  has been published in edited form everywhere, the entire blog should be shown so readers know exactly what Clay  said, not what the gossips want us to read.
Now that it's all over, and for the record…. I couldn't be happier about the way AI ended this year. I only turn the show on once a season, and only to see what the set looks like each year. This year, I happened to turn it during the minute that Adam Lambert was singing "Ring of Fire" and, at that moment, thought my ears would bleed. Contrived, awful, and slightly frightening! I wasn't really a fan and found myself surprised whenever folks told me that they liked him. Granted, I never saw another performance (and many folks who I trust said that he was great) but I can't imagine I would have enjoyed it. Just not my cup of tea at all. To each his own. I never saw Kris sing on the show, but whether he was good or not is really relative. It's usually a matter of taste, right? But Idol is not always a matter of musical taste only. It's about the person you like. From what little I saw, Kris seemed likable. (That's not to say that Adam isn't just as likable as anyone.. maybe more so… I don't know) When Ruben and I were standing next to each other every night (many years ago) you had two equally talented, equally unlikely, equally unpolished contestants…. so it really was a matter of taste as to who was voted for. While some may argue that one of us was hyped more than the other, I don't feel that was the case. However, this year, there was an obvious bias. Not even having watched the show, I can tell you that I was WELL aware of the bias from the judges as to who should win. In my opinion, that is awfully unattractive. I don't think I am alone.

In my opinion, it all often comes down to that last night of voting. Until the finale, folks are voting for the contestant that they want to see continue. But, I believe that on that last night, the dynamic changes. No longer forced to choose one person that they want to see win, the audience can effectively vote AGAINST the person that they don't want to see win. In the case of season two this might have happened. There may have been some folks who voted for myself or Ruben because they didn't like the other of us. I was the nerdy little girly boy who some didn't want to see win, so they may have voted for Ruben. I don't know. .. But again, I feel that Ruben and I were fairly matched. We both had our detractors and negatives, but I feel we were both very worthy of being on that stage in that moment, and either of us would have been worthy of winning. The show was different then, and folks made it in seasons 1-3 because they were "real" people who happened to sing/entertain well. But, somewhere along the way, AI stopped being about real people and started being about "fame" and "gloss"; It stopped being about the talented kid-next-door and started being about who was most marketable. (I don't think anyone would have argued in 2003 that Ruben or I were extremely marketable.) So, this year it was not like 2003. This year it all came down to two contestants so extremely different and mis-matched…. one that was so obviously the "favorite"… so hyped and polished and "ready for market"; who (accurately or inaccurately) came off to many as arrogant and superior … and one kid who no one thought had a chance and (accurately or inaccurately) came off as humble and real.

In a battle between David and Goliath, my money is on David!

I think many voters got sick of being "told who to vote for". I think many were turned off by the blatant favoritism shown towards one contestant. Therefore, on that last night, they used their votes against a contestant that they were tired of hearing about and for the contestant who had been written off. And, at the same time, I think they voted AGAINST an American Idol that has, for four years now, been more about the slick productions and polished contestants than it has been about finding the raw talent that it did in its first three seasons.

Those votes for Kris were also votes to return the show to its roots of finding "real" contestants with undiscovered talent and giving them the chance to grow and shine. They were votes that said "we're tired of seeing contestants who already seem to know it all".

Will American Idol choose to listen to the resounding and clarion call that those voters gave them?…. "Enough with the pretention. More Rubens, more Clays, more Fantasias and Tamyras and Kellys please." My faith has always been in the voters. I think they have gotten it right every year (mine included). It's now up to American Idol to decide if it will finally REALLY listen to the folks that keep it on the air.



Many of Clay's fans discussed his comments all day. Some of his fans agreed with his entire blog while others were surprised that he was not a fan of their favorite contestant.  It was a lively discussion.
The most disturbing act of the day was when one of Clay's constant detractors copied his blog and sent it to many gossip sites.  It has now been picked up by almost every entertainment and music blog around.  Perhaps this shows that Clay is a popular celebrity that draws readers to the articles.  Will it affect his career or life?  Hardly!!  It's a big deal today and a blip in the big scheme of things.
In the meantime, Clay is out of the country, enjoying a short vacation.
Clay Aiken News Network is an unofficial fansite. We are not affiliated in any way with Clay Aiken or his management. This website was made by fans for fans and makes no impression or impersonation of the official site, which can be found under the domain
clayaiken.com.