Thursday, August 27, 2009 started out like most others; members of the Clay internet boards were chatting, voting and reminiscing.  But, by the afternoon, the boards became very busy and the members were excited.
David Novik, the head of A&R for Universal/Decca posted a picture of Clay Aiken and himself on Twitter.  It was an outstanding picture of both gentlemen and Clay's fans were very excited.  Besides seeing the great picture, fans were excited that the label was mentioning Clay.  People flocked to the picture and posted their support for Clay.  Within hours, the photo had over 12,000 hits.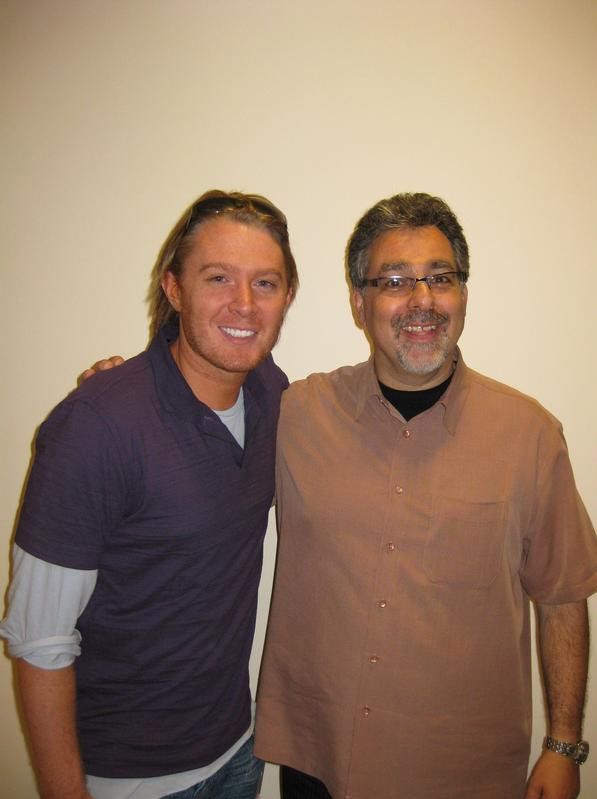 Decca responded with a nice comment:

According to Universal Music Group, David Novik is a seasoned music executive with decades of experience in the field of artists and repertoire. Novik once owned his own successful consulting and production company, which included his work as executive producer on the Grammy Award-winning CD, Wire, by the band Third Day.  At one time, Novik was Senior Vice President of International A&R, as well as Senior Vice President, A&R for RCA Records in New York from 1992 through 2002. He worked with such platinum acts as the Dave Matthews Band, *NSYNC and Bruce Hornsby among others.  He spent the late 1980's handling A&R at Epic Records and Columbia Records as Vice President and Senior Vice President respectively, involved with such artists as Chris Whitley and the Indigo Girls.
When Novik joined Universal/Decca in 2005, Chris Roberts was the Chairman of Universal Classics Group.  He said of Novik:
"Dave possesses an incredible ability to nurture talent in a variety of diverse genres.  I believe he will contribute to the expanding breadth of talent that Universal Classics has to offer, as well as be a valuable asset in strengthening our A&R presence in the U.S. crossover market while maintaining our strong position in score- oriented soundtracks."
Personally, I really had little knowledge about the responsibilities of an A & R Vice President so I looked it up.  I found an interesting description of the position at wisegeek.com.
In the music business, A and R is short for artists and repertoire. Virtually every major music label has an A and R department, stocked primarily with talent scouts and experienced musicians. Their main duties include recruiting new performers, aiding in contract negotiations, finding appropriate original material and acting as liaisons between artists and management. A successful A and R person usually has one foot in the creative world and the other in the business world.
An A and R department is also responsible for finding original songs for their roster of musicians. This means that a good working relationship must be maintained between the creative world of the songwriter and the business world of the music label. A songwriter who has provided a number of hit songs in the past is always in high demand, so the challenge for A and R departments is to match the best song with the best performer. This is often a balancing act between artistic expression for the songwriter and bottom line sales figures for the label. The A and R department of a major music label often acts as the sounding board for both sides of the equation.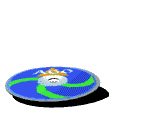 The responsibilities of the A and R representative have changed over the years, but recruiting new talent remains a priority.  Music labels invest thousands of dollars in the grooming, recording and promotion of a signed artist, so an A and R recruiter must be extremely judicious.
It is amazing that Clay is being promoted already, even if it is just in small ways.  Decca has responded publicly, to a remark by Jimmy Fallon, has posted a great picture and has included the fans by posting a wonderful response to the internet hits.  Already, Decca has recognized Clay as a great talent.  I can't wait for the next step!
The following are interviews with David Novik.
httpv://www.youtube.com/watch?v=eqqszRpcfpo
httpv://www.youtube.com/watch?v=sxTPIZqSgrQ
Clay Aiken News Network is an unofficial fansite. We are not affiliated in any way with Clay Aiken or his management. This website was made by fans for fans and makes no impression or impersonation of the official site, which can be found under the domain
clayaiken.com.