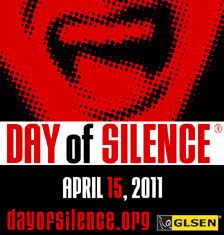 Today, April 15, 2011, students are being encouraged you to stay silent … as well as break the silence.
Founded in 1996 by students at the University of Virginia, and currently officially sponsored in K-12 schools by GLSEN, the Day of Silence is the largest student-led action to protest the bullying and harassment of LGBT people and their allies.
Participants take a day-long vow of silence and distribute or wear speaking cards with information about anti-LGBT bias and ways for students and others to "end the silence."
Through "Breaking the Silence events," which are typically held at the end of the school day, students can speak out against harassment and demand change for their schools and communities.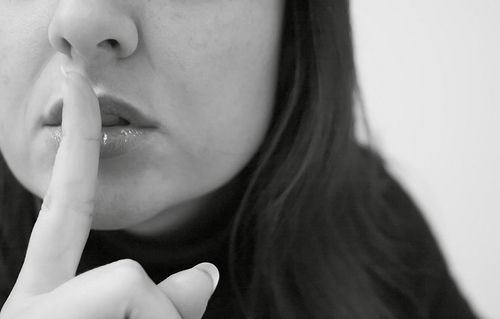 The Day of Silence can be used as a tool to affect positive change, both individually and community-wide. The Day of Silence is designed to draw attention to the bullying and harassment faced by LGBT students everywhere.
Silence is used as a tactic to provide a space for personal reflections about the consequences of being silent and silenced. The Day of Silence is an effort that can raise awareness on this issue, prompting people to talk and think about it.
People are encouraged to participate in the way that they are most comfortable with. Some will be silent all day long. Others will hold a silent lunch. Still others will be vocal supporters. The key is that you call attention to the silencing effect of anti-LGBT bullying and harassment.
During the Day of Silence many will be communicating online to show their support of the Day of Silence. It's definitely okay to use Facebook, Twitter, texting, and other forms of online communication during the Day of Silence, especially if you're spreading the word about the Day of Silence. GLSEN will be tweeting all Day of silence long.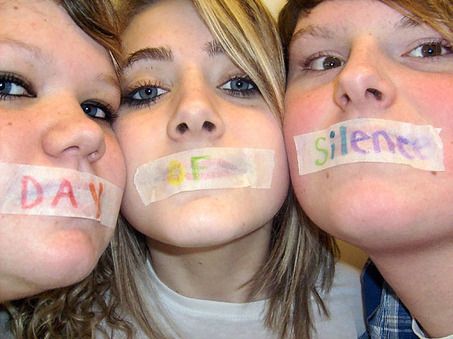 Unfortunately, a day like this doesn't come without its critics. Several family advocacy groups say the Day of Silence is politicizing the classroom and indoctrinating students. One of the most outspoken groups is Liberty Counsel who is calling on parents to pull their children from school on the Day of Silence.  Sounds like they are supporting bullying and Harassment.
Mathew Staver is the founder and chairman of Liberty Counsel.  He said:
"The Day of Silence is not about tolerance or bullying. It is about pushing a sexual agenda. Students and staff who disagree with a radical sexualized agenda are demonized and made to feel like outsiders. Children should be afforded a rigorous education opportunity and not be forced to accept a radical sexualized agenda subsidized with tax dollars. Parents and lawmakers should take the time to learn about the extreme views of GLSEN and the intolerance promoted by the Day of Silence."
GLSEN tries to prepare students for the negative reactions and wants to make sure that the Day of Silence is a respectful day.  They have published four things all students should know about the event.  The last one addresses students who oppose Day of Silence.
Students who oppose the Day of Silence DO have the right to express their views, too. Like you, they must do so in a civil, peaceful way and they only have a right to do so during non-instructional time. For example, they don't have a right to skip school on Day of Silence without any consequences, just as you don't have a right to skip school just because you don't like what they think or say.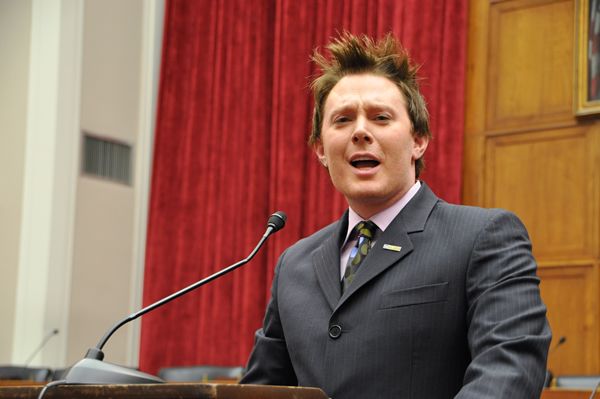 GLSEN –  The Gay, Lesbian and Straight Education Network strives to assure that each member of every school community is valued and respected regardless of sexual orientation or gender identity/expression.  I am so proud that Clay Aiken is a spokesperson and supporter of GLSEN.
More than 20,000 students are registered and hundreds of thousands more will participate at middle schools, high schools and colleges from every state in the country in GLSEN's National Day of Silence.
Please support this event. We all deserve to live in respect and dignity, free from violence and hate.
Clay Aiken News Network is an unofficial fansite. We are not affiliated in any way with Clay Aiken or his management. This website was made by fans for fans and makes no impression or impersonation of the official site, which can be found under the domain
clayaiken.com.