December 30th – Two more days of 2012.
 That means it is time for the #2 Standout moment for Clay Aiken in 2012!
#2  of Top 5 standout moments in 2012
Clay emerges as an active spokesman for Gay Rights and Marriage 
~ Speaking  Out on TV  ~
During the spring of 2012, Clay Aiken taped a PSA against Amendment One,   a proposed amendment to North Carolina's constitution which would make marriage between a man and woman the only legal union recognized by the state.   Because of this PSA, Clay was interviewed many times about his views on Amendment One.  It seemed that North Carolina wanted to hear what Clay had to say.
On May 9th, President Barack Obama became the first sitting president to announce his support for same-sex marriage.   All of a sudden, every news show on TV was jumping to talk about the political implications of this news.  And who did the shows ask to participate in the discussion…Yes, the  intelligent, knowledgeable, personable, and articulate Clay Aiken who talked about a topic that was important to him.  He did a wonderful job.
Clay Aiken was involved in many shows, the following are some of the most prominent:
May 8th – CNN NewsRoom With Brooke Baldwin
Clay visited the CNN studio in New York.  He had the opportunity to chat with Brooke Baldwin who anchors the CNN Newsroom weekdays from 2-4pm. Clay and Brooke talked about Amendment One,  a constitutional amendment that defines marriage solely as a union between a man and a woman.  Clay had been an active voice in his campaign to defeat the measure.  North Carolina held their election on Tuesday and Clay was asked to share his ideas about why he hopes the amendment is defeated.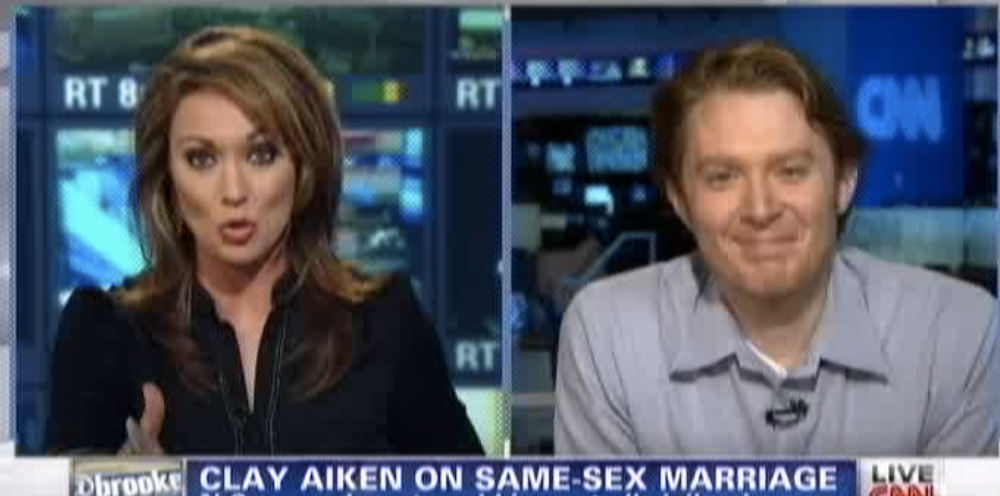 May 9th – ABC11 Nightly News
The following is from the ABC11 website
Raleigh singer Clay Aiken took a stand against Amendment One to a national audience Wednesday night on CNN.

Aiken, who is gay, said he was concerned that North Carolina voters passed the amendment, which defined marriage as a union between a man and women.

Aiken said a majority of the voters have essentially written discrimination into the state's constitution but he believes voters will overturn it in the near future. He also lauded the President Obama for coming out and supporting gay marriage Wednesday.

He's coming out and speaking up about something that obviously only has 40 percent support from North Carolinians," said Aiken. "So, it's very brave of him."

Aiken said Mr. Obama's support for gay marriage shows equality in the Tar Heel State is important to him.

"I think that speaks to his character a lot," said Aiken. "You know, it's not all about politics. It's about what's right."
May 9th – Piers Morgan Tonight – CNN
Morgan interviews many guests, including politicians, celebrities and even members of the public.  The guests are there to discuss breaking news of the day.  The show is aired in the United States and Canada on CNN  and in the rest of the world on CNN International.
Clay was on the show via satellite to talk about President Obama's support of same-sex marriage.  They also talked about Amendment One in North Carolina that passed on Tuesday.
Clay talked  intelligently about the topic and surprised many at his knowledgeable and articulate responses.  He did a wonderful job.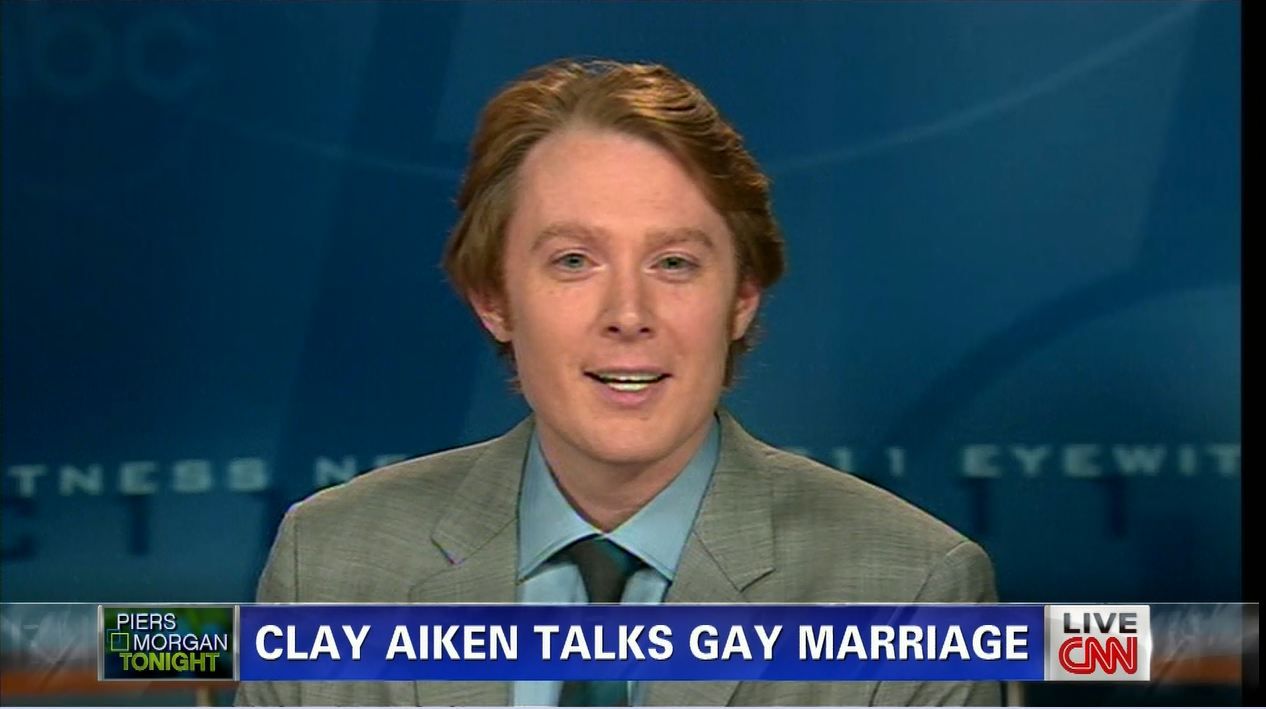 May 10th – The Ed Show – MSNBC
Clay paid a visit to Ed Schultz, to discuss President Barack Obama's gay marriage announcement.
The Internet site, Media-ite wrote about Clay's visit:
Aiken said the president's support has an "incredible impact" — specifically to young LGBT  people who will be empowered by hearing their president speak out for their rights. The president's stepping out on "the right side of history" is particularly notable, he said, because of his stature as such a prominent figure.

Pivoting to today's story about Mitt Romney's reported high school anti-gay bullying incident, Aiken responded that it's "heartbreaking" and "a little frightening" — coming from someone who has been bullied. Romney's apology, he said, was "disheartening" because it "was sort of half-assed,  if you will."

On a more political note, Aiken noted the contrast between the two choices in November. They have starkly different records on LGBT rights, he said, and Obama is the most accepting president we've had.
MSNBC has another audience than CNN so Clay and his insightful ideas were seem by many people.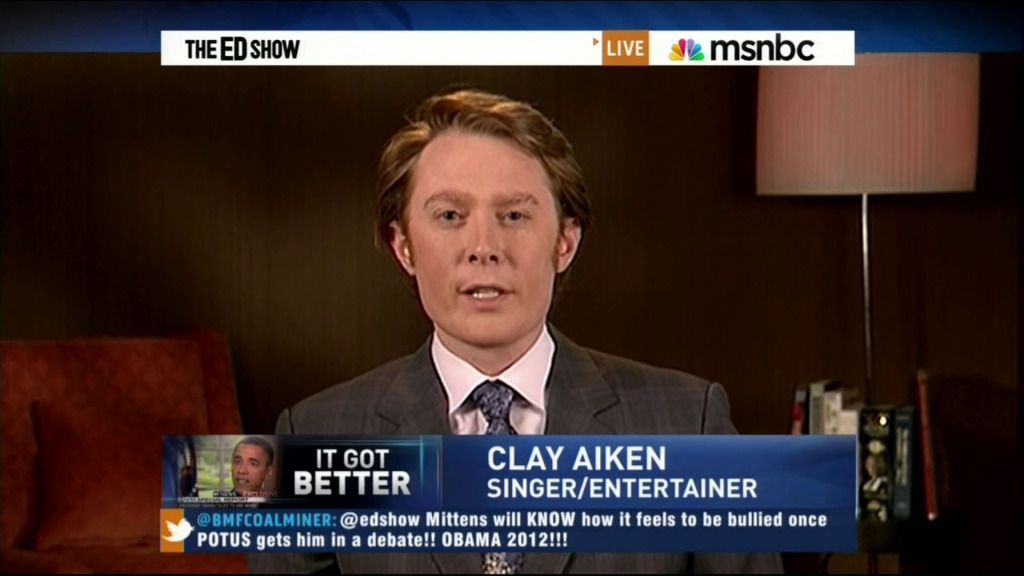 May 10th – ShowBiz Tonight – HLN
The following is from the ShowBiz site:
Clay Aiken is ecstatic over President Obama's recent decision to publicly support gay marriage. Showbiz Tonight spoke to the openly-gay singer about comments made by Bristol Palin on her blog criticizing Obama for his gay-marriage bombshell. Plain writes, 'While it's great to listen to your kids' ideas, there's also a time when dads simply need to be dads. In this case, it would've been helpful for him to explain to Malia and Sasha that while her friends parents are no doubt lovely people, that's not a reason to change thousands of years of thinking about marriage.' Aiken doesn't believe Palin will be affected by his marriage to another male and that he should be afforded the same rights as everybody else. The 'Celebrity Apprentice' contestant has a new album, Steadfast, available now.
This was another great interview with Clay.  This show is a bit less formal and so Clay  was dressed a bit more casual for the show, but still looked professional.  He did an amazing job of talking about the topic and had a lot of screen-time.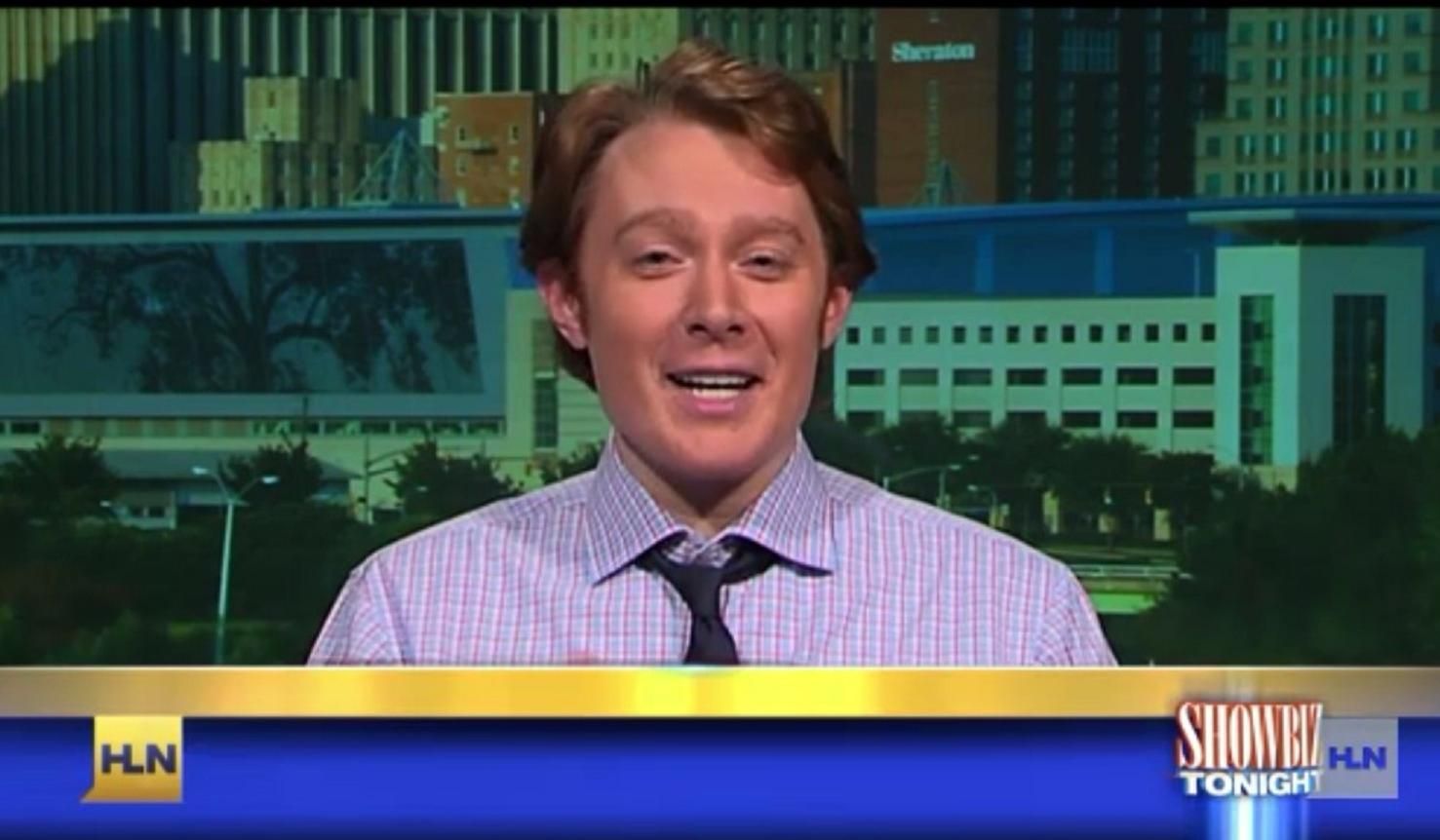 May 13th – Face The Nation – CBS
Face the Nation is one of the longest-running news programs in the history of television. It premiered on CBS in November of 1954.  The show airs Sunday mornings and is hosted by Bob Schieffer.  Bob is the CBS News Chief Washington Correspondent.
Face The Nation is broadcast from Washington D.C. and covers the latest news issues.  Guests on the show include government leaders, politicians, and international figures in the news. CBS News correspondents engage the guests in a lively roundtable discussion focusing on current topics.
On this show, Clay was a part of a panel that looked at all the sides of the same-sex marriage debate.   Clay took on Tony Perkins, president of the conservative Christian organization Family Research Council.  Both men were polite, but their views on the subject of Gay marriage were very different.
From Face The Nation – On-line
Singer and gay rights activist Clay Aiken disagreed with Perkins, pointing to the recent Gallup polling showing that 60 percent of Americans said Mr. Obama's support for same-sex marriage won't impact whether or not they support him.

"I think the people who say it will matter on either side of the equation, probably were not going to vote for Obama or were going to vote for President Obama anyway," he said. He added that gay men and women are going to be more energized to support the president now.

While voters in Aiken's home state of North Carolina recently passed a constitutional amendment to ban same-sex marriage and domestic partnerships, Aiken said voters in that key state "will support the fact that President Obama did speak out on principle… I think that we'd like to see politicians speak out on principle a little bit more and not just make a political calculation."
To read the entire article and see a video of the debate,  visit FACETHENATION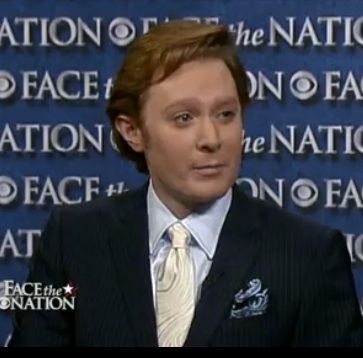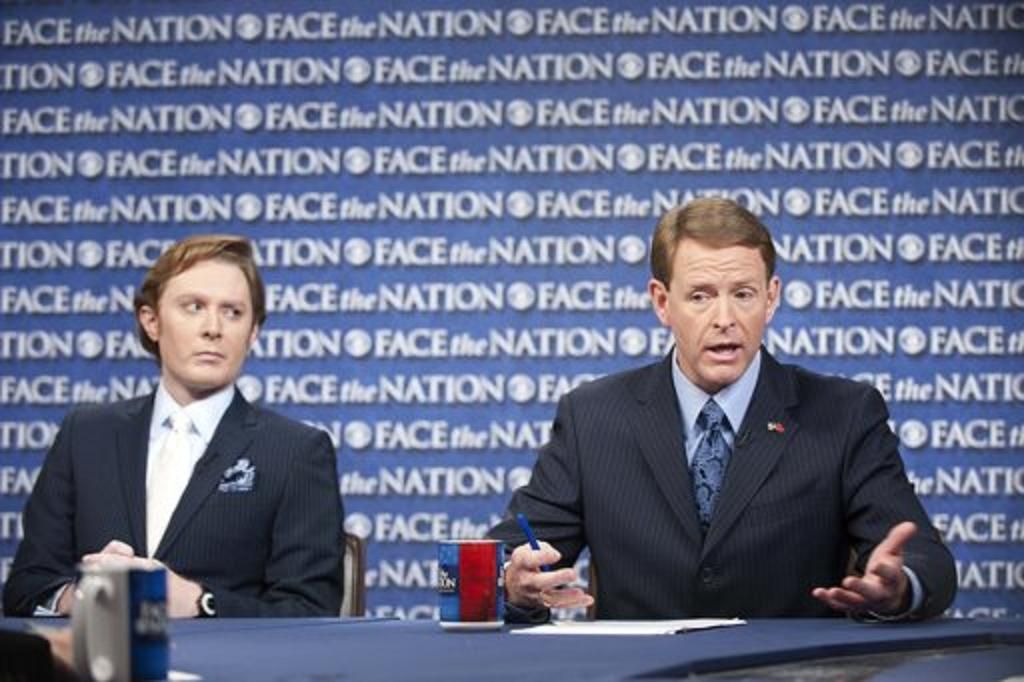 So…Face The Nation and all the shows building up to it ends up to be my pick for #2 on my list of the 5 Standout Moments for Clay Aiken in 2012.
What do you think?
 Was Clay's appearance on Face The Nation an important moment in his career?
Clay Aiken News Network is an unofficial fansite. We are not affiliated in any way with Clay Aiken or his management. This website was made by fans for fans and makes no impression or impersonation of the official site, which can be found under the domain
clayaiken.com.