Saturday, August 3, 2013
Evening Performance – Joseph and The Amazing Technicolor Dreamcoat
~~~~
I was at both shows today and I stood up to look around right before opening curtain and right before second curtain went up.
Place looked damn full to me both shows. Lots of applause for both Clay and the whole cast throughout. Third show for me so far and he just gets better and better. Best I've ever heard him. Voice is spot on and he retains it throughout the show. He's killin' it I tell ya! Just wrings the emotion out of every note.
Never expected this show to be so funny, but it's hilarious! Since I was a lot closer I finally noticed that the Pharoh was wearing blue suede shoes! That should give a clue as to what comes next. LOL. Front row tonight and front row both shows Sun.
~~~~
I don't even know what to say. He sings the high stuff beautifully. We know he can do it but he has to sustain it throughout the show. Smooth as silk. Easy peasy. Very impressed. Not surprised that he can act of course. Lots of NJU in audience and they loved it. Standing O of course for him at both shows. At this evening show the person next to me had never seen the show and loved it. She is the aunt of actress Laura Flynn Boyle. Crazy world. Loved the show, loved him and I have no interest in the ticket sales. What I saw today was a full theatre both shows.
~~~~
There was confetti ala Spamalot tonight at the end. Did they do that before?
~~~~
My husband and I were at the show tonight…row g seats 9 and 11. Cheaper seats but great views! The theater was almost full with a very enthusiastic crowd. Of course, Clay was awesome in his role and in great voice. I think the pharoah and the brothers roles are more comedic in nature and therefore people are saying they steal the show. They are very good but Clay is the obvious star. "Close Every Door" is beyond amazing. It reminded me of the emotion in "Lover All Alone" but with more power. CAN NOT WAIT UNTIL TOMORROW NIGHT. It is worth every penny of this expensive excursion!
~~~~
Most fun I have had in years. YEARS!!! The entire cast is outstanding and each of them deserve whatever amounts of applause/cheers they get. Most of them have much more rousing songs than Clay does – of course they get the rowdy applause. They also stay on stage longer and milk it (part of the staging of the show). Probably helps to make it seem like they have more/louder applause, but I don't believe for a minute they were getting any more respect or appreciation than Clay. Not from the people around me, anyway.
IMO The role of Pharaoh is written to be a scene stealer, and this actor lives up to it. Funny as hell, charming and hot. The brothers are all wonderful and look like they're having the time of their lives on stage. Canann Days is the funniest part of the show, IMO, and this version of it is better than the DVD version (also IMO). "Ruben" is a freaking hoot, and he can sing. Keala is definitely different as Narrator and at first it seemed odd (given how use to Maria Friedman I am) but she was marvelous and had a great comic flair that I never saw from Maria (DVD Narrator). Loved her!!
And Clay absolutely knocked it out of the park. Vocally, he is unparalleled. Watching him sing to the kids at the start is just wonderful. He looks at each one of them individually, smiling and his eyes are just sparkling. His interpretations of the songs (both Any Dream and Close Every Door) is much more emotional and somehow more innocent than Donny's (and others I've heard) and it just makes them that much better for me. I love his change ups to CED and I had chills from the first note to the last. At the matinee there was an NJU and her three daughters sitting next to me and she had to show me her arms when he was done- said he gave her goosebumps!! There is so much of the play where Clay has no lines – he's only reacting to everything happening around him. That's a tough thing to do and he pulls it off very well. He doesn't have the flashy scenes that the brothers and Pharaoh do, but he is absolutely the heart of the show. In the scenes where he has to act, like when he accuses Benjamin, he does it very, very well.
One thing I thought was amusing – during the Potiphar scene, he gives Joseph a big stack of cash which Joseph then puts in his pocket. After he's taken away to jail, for however long (months? years?)
he was in there, when he's 'freed' at the end of Go Go Go Joseph, he still has the cash in his pocket, lol…. 

~~~~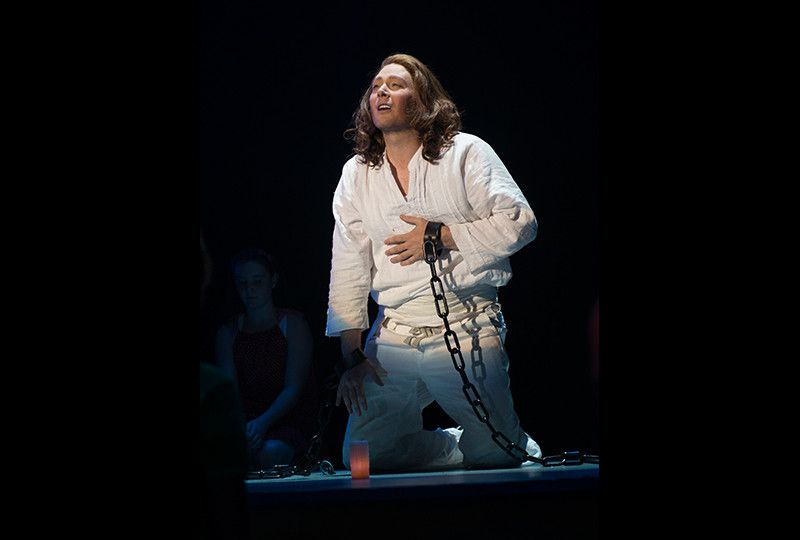 ~~~~
…I got 3 autographs at each show..  Clay was simply amazing and his voice was sublime! The brothers were very good..  Some of the brothers signed our playbills. We loved Elvis and he signed it too. We wish we could stay another day and see it all again. We are very thankful and thrilled to have had the opportunity to see it twice in one day after 7 hours of driving, thank you WinnieB. The cast were all great. If I could come again I would.
~~~~
Big thanks to Floridaiken, copingincalif, and cindilu for their comments!
The following are pictures from the Saturday matinee
Many thanks to Lenette Laurente – They are from the video she took!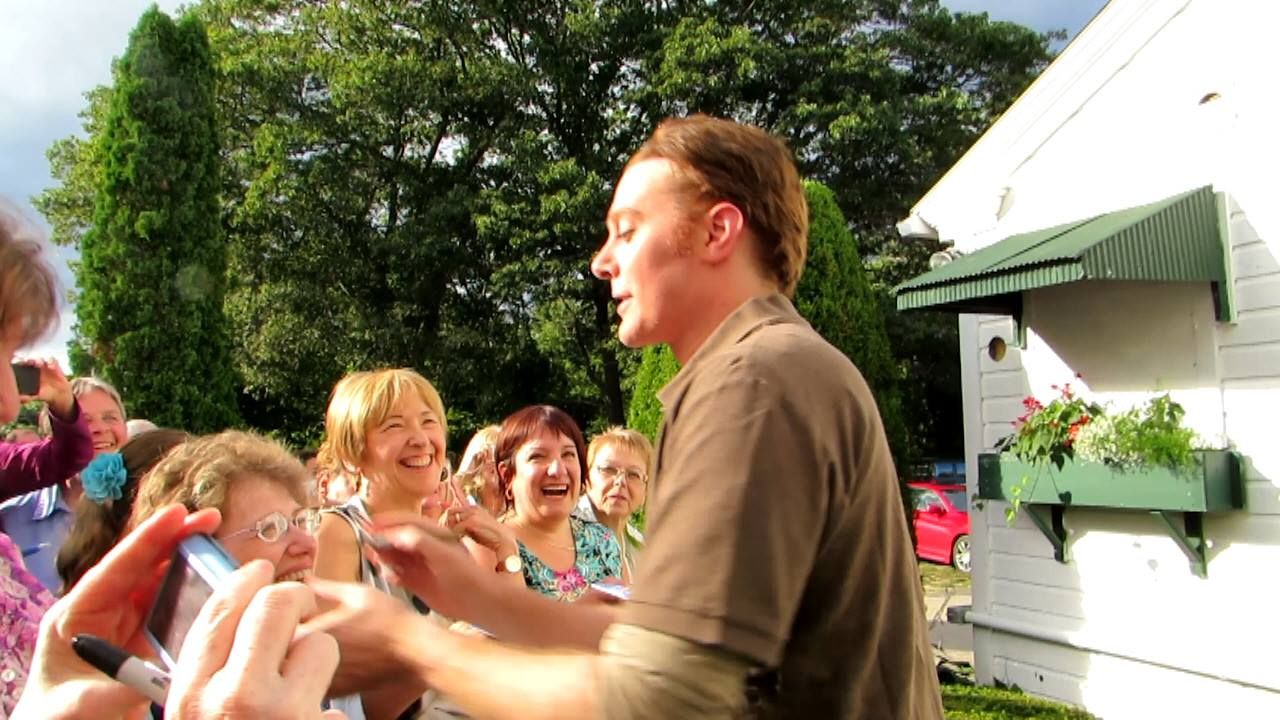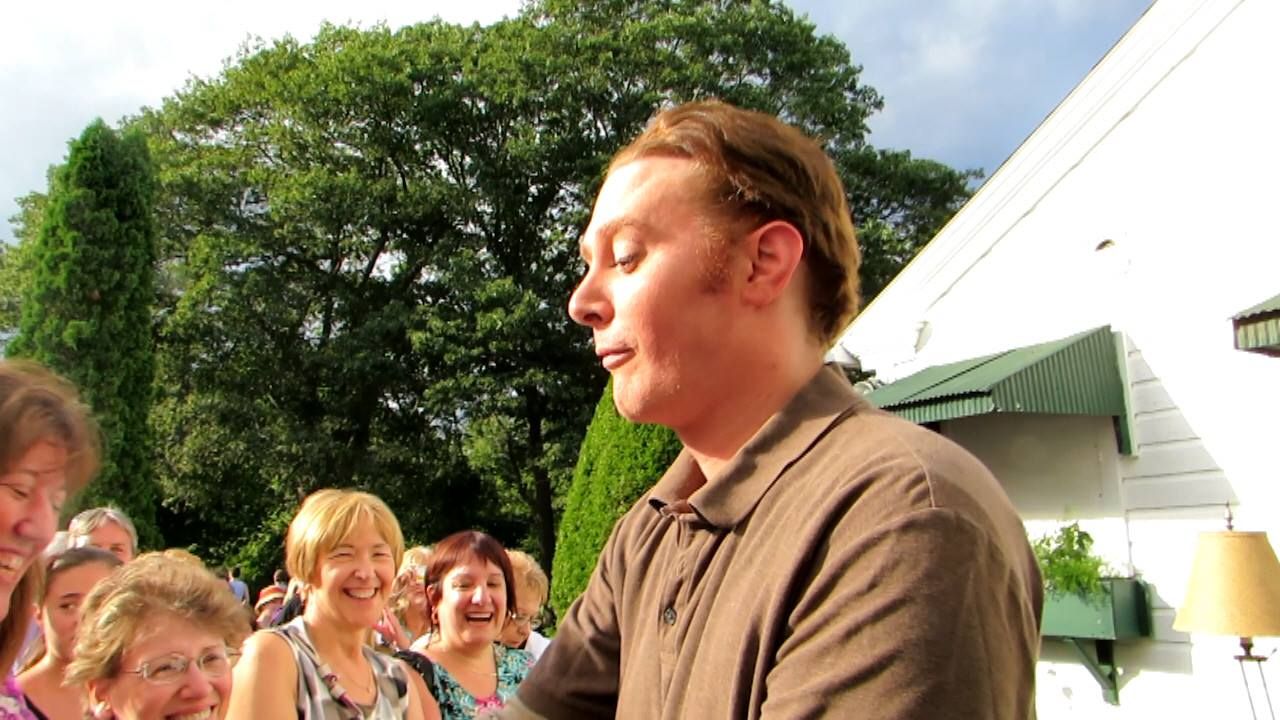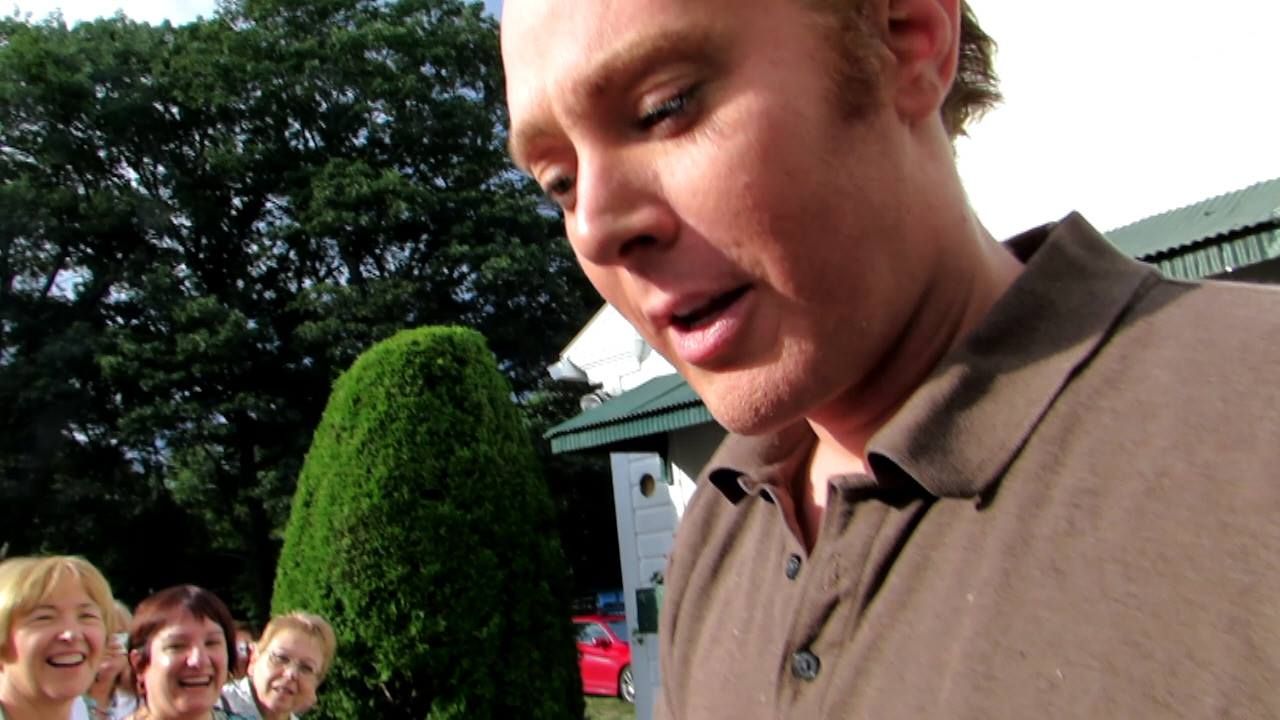 If we get more comments, videos or pictures, we will add them!
Clay Aiken News Network is an unofficial fansite. We are not affiliated in any way with Clay Aiken or his management. This website was made by fans for fans and makes no impression or impersonation of the official site, which can be found under the domain
clayaiken.com.