Friday, August 2nd, 2013
Ogunquit Playhouse – Joseph and The Amazing Technicolor Dreamcoat
~~~~
From Zippy at the CB
Fri night's performance was again a fantastic one! My sister and I managed to upgrade our seats and we were seated in Row C Centre! Those are pretty good seats. I can see their reactions on their faces. I keep thinking whenever Clay becomes Pharoah no.2 and accuses Benjamin of stealing his favourite cup that he reminds me of Ted Neeley from Jesus Christ Superstar. He does a very good job of singing and performing this Joseph role.
Clay broke the cup that he stuffed in Benjamin's bag. Not sure if this happens every time. BIG Standing O for Clay and company tonight!

Guess what happened tonight? At the stage door, Clay came out in his baggy shorts & blue striped golf shirt and proceeded to sign peoples' items with somebody's blue pen. I heard him ask "Does anyone have a sharpie?" I always carry a sharpie for Clay emergency purposes and dug right into my trusty handbag and quickly whipped out my Black Sharpie Pen. Zippy to the rescue!! I shouted, "I have a Sharpie pen!" He heard me and came right to me at my end of the stage door line. He proceeded to sign my playbill and promptly signed my aunt's Joseph/Clay poster. He then used my Sharpie to sign everybody elses' items! Then, he hugged 2 special guys at my end of the line and they wore "I heart Clay" T-shirts. Clay promptly came up to them and I saw one of the kids give him a peck on the cheek. Everyone went "Awwww!" Afterwards, he left quickly and was about to go back in but remembered he had my pen and gave it to somebody in the crowd. The Sharpie came back to me! I have a pen with Clay's DNA on it!! LOL
~~~~
~~~~
One of our faithful readers here at CANN was able to attend Joseph and The Amazing Technicolor Dreamcoat last Wednesday.  Kathy was kind enough to e-mail me her report of the evening and also sent links to some pictures.  She said that I could share as much or as little as I wanted.  Kathy…thank you!  I loved your report of the night.  It sounds like you had so much fun.  The following is from Kathy:
As soon as Clay left the stage we ( I met another OFC member in my row-Scarlett!) beelined out of there for the stage door. We were FIRST!!! The man guarding the door assured us we had a few mins b/f they came out so- I RAN to my car- no shoes, no purse and I am not a little person! I had left my sign in the car and wanted Clay to see it! It said- PLEASE SIGN MY ANKLE SO I CAN GET A TATTOO!

Clay came out and it was MAYHEM! There were about 200 ppl waiting- he read my sign and laughed-said in his sweet, sexy southern accent " I can't be a part of that, but how about I sign your sign" Of course I said SURE! I asked him to sign my playbill too. Then, I have no idea what came over me but I reached out and touched his elbow! He didn't seem to notice or care…I was psyched though!

Some of the pics are good- one of them is blurry because I started to shake a little being so close to Clay!!

You can use any or all part of this story and any or all pictures. I love your site and it's on my favorites list-I usually get more info on CANN than I do on the OFC! Thanks for all you do!!!
I love hearing stories of the fun fans have when they see Clay in person.  Clay fans are the best!  Thanks again, Kathy, for sharing your fun.  And, if anyone else feels like sharing, we would love to get the information!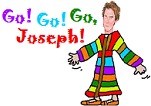 Clay Aiken News Network is an unofficial fansite. We are not affiliated in any way with Clay Aiken or his management. This website was made by fans for fans and makes no impression or impersonation of the official site, which can be found under the domain
clayaiken.com.