It's the beginning of a new week…and less than 100 days until the up-coming U.S. Election.
It has been 2 days since the successful "An Evening With:  Congressman John Lewis & Mayor Chris Rey" in Lillington NC.  As expected, more pictures became available.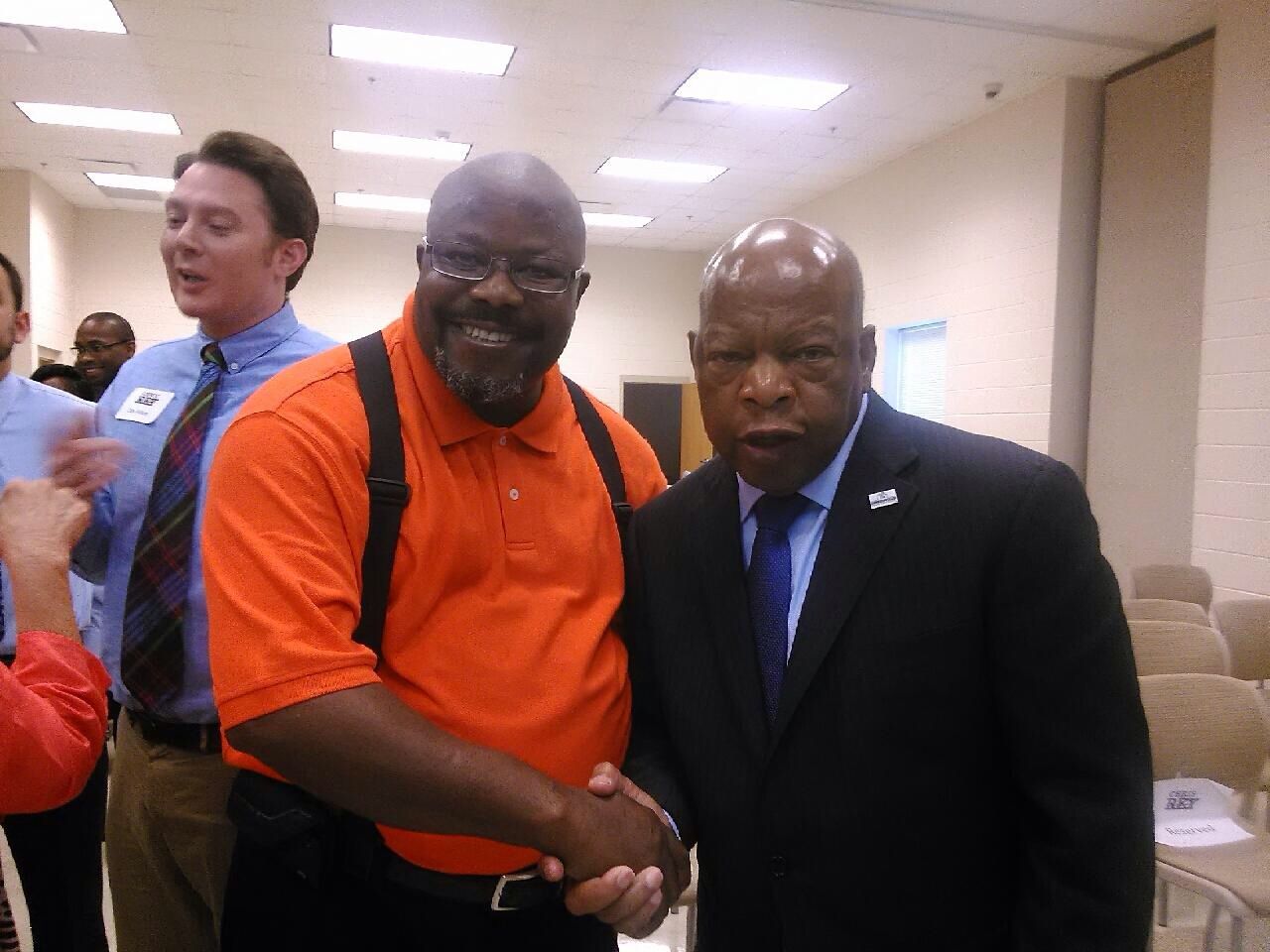 ~~~~~
I was introduced to a new blog on Sunday morning.  It is called BlueNC.   According to their site:
BlueNC is an independent website committed to progressive politics in North Carolina. Other than being registered Democrats, site owners have no formal affiliation with the North Carolina Democratic Party. BlueNC is a private business and receives no funding from any government or nonprofit organization.
On Sunday, Nancy Miller Martin wrote and published an article about Clay Aiken. The 5 paragraph article has some interesting facts about how the author met Clay and conveys her excitement about Clay running for Congress.  She ends the blog by saying:
If you think Clay doesn't know the issues, think again. Why do you think he is running? It's because he believes he can make a difference and nobody else seems to be doing it. Have a conversation with him and you will learn how much he knows and he will talk to you like your neighbor. I believe you judge people by their character. No matter what they do in life, that character is still there. Clay has an outstanding character and that's why he is my choice for Congress in District 2.
I hope you will take the time to visit this article by Ms Martin.  I am sure you will enjoy every word.  You can see the entire blog at BLUENC
~~~~~
Paul B. Johnson writes for the High Point Enterprise.  He wrote an article about the Clay Aiken/Renee Ellmers campaigns.
hpe.com = Aiken seeks to close money gap with Ellmers
Democratic congressional hopeful Clay Aiken hopes that he can become an idol of campaign supporters as he seeks to compete in donations against second-term Rep. Renee Ellmers, R-2nd.

Aiken, who made his fame 10 years ago on the TV singing competition "American Idol," reported earlier this month that his campaign raised more than $450,000 in the second fundraising quarter from April 1-June 30. Aiken, who announced his first try for elected office earlier this year, has brought national attention to what otherwise would be a low-profile congressional race in a district covering a large part of Randolph County. The vocal artist and educator who lives in Cary is the most well-recognized figure in the country this year challenging for a congressional seat…

…On his website, Aiken made reference to the controversy as part of challenging Ellmers to debate him.
"Much has been said about the remarks Renee Ellmers made recently at a conservative women's panel. She said her words were taken out of context. I'm not going to judge whether or not that's true. But I am going to point out one thing she said — and that's her apparent desire to have an 'open conversation,'" Aiken said.
Aiken said an open conversation should involve a debate between him and Ellmers before voters…
There is much more in this interesting article.  You can read the entire article at HPE
~~~~~
This is the week to celebrate Clay's campaign by attending the exciting:
July 30, 2014 – 6:00pm in EDT
It's a win-win situation.  You get to attend a fun celebration with great music… and help support the campaign of Clay Aiken.
I would be there in a flash if I lived anywhere close to Raleigh.
As always, check back for breaking news about Clay.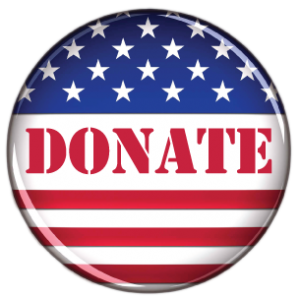 Clay Aiken News Network is an unofficial fansite. We are not affiliated in any way with Clay Aiken or his management. This website was made by fans for fans and makes no impression or impersonation of the official site, which can be found under the domain
clayaiken.com.