This week, I had the honor of traveling to North Carolina to do a little help on the campaign of Clay Aiken and then attend the "watch party" in Sanford, North Carolina.  What an exciting time.  I am so glad that I was able to join the wonderful group of volunteers that helped the campaign in so many different ways.
We knew we were in the right place when we saw all the media trucks at the restaurant.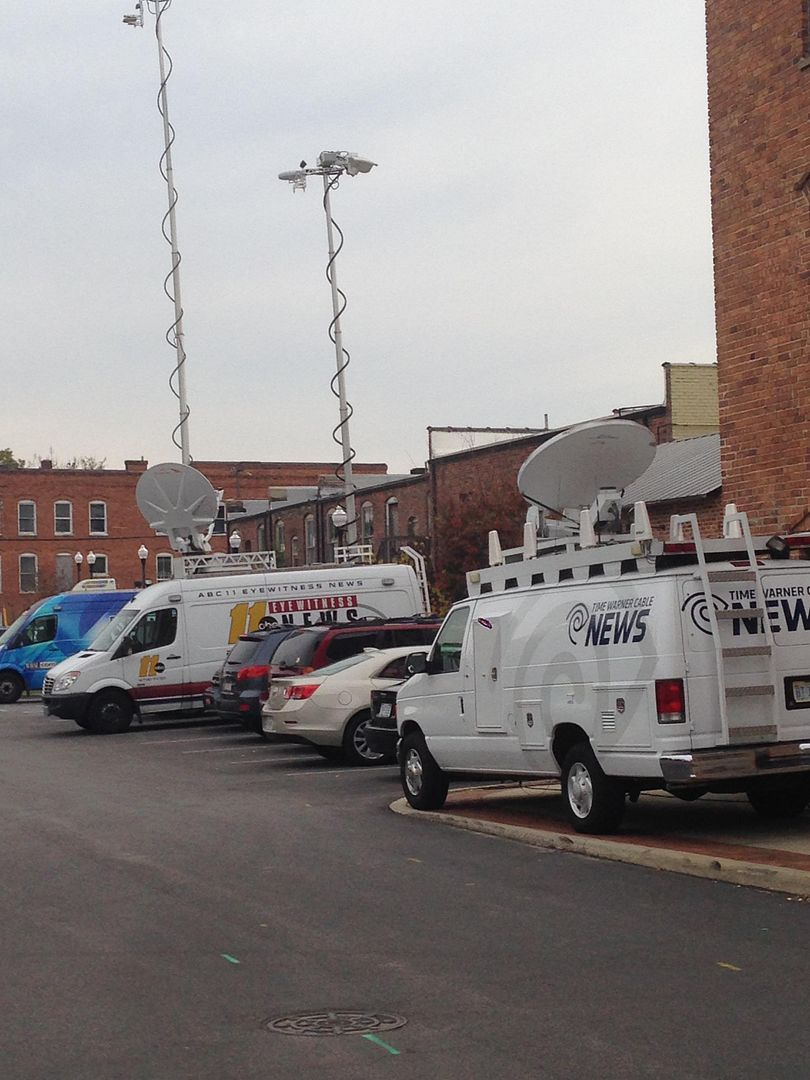 The room for the watch party was very nice and was filled with balloons and beautiful flowers.  It even looked like they painted the wall behind the podium a beautiful democratic blue.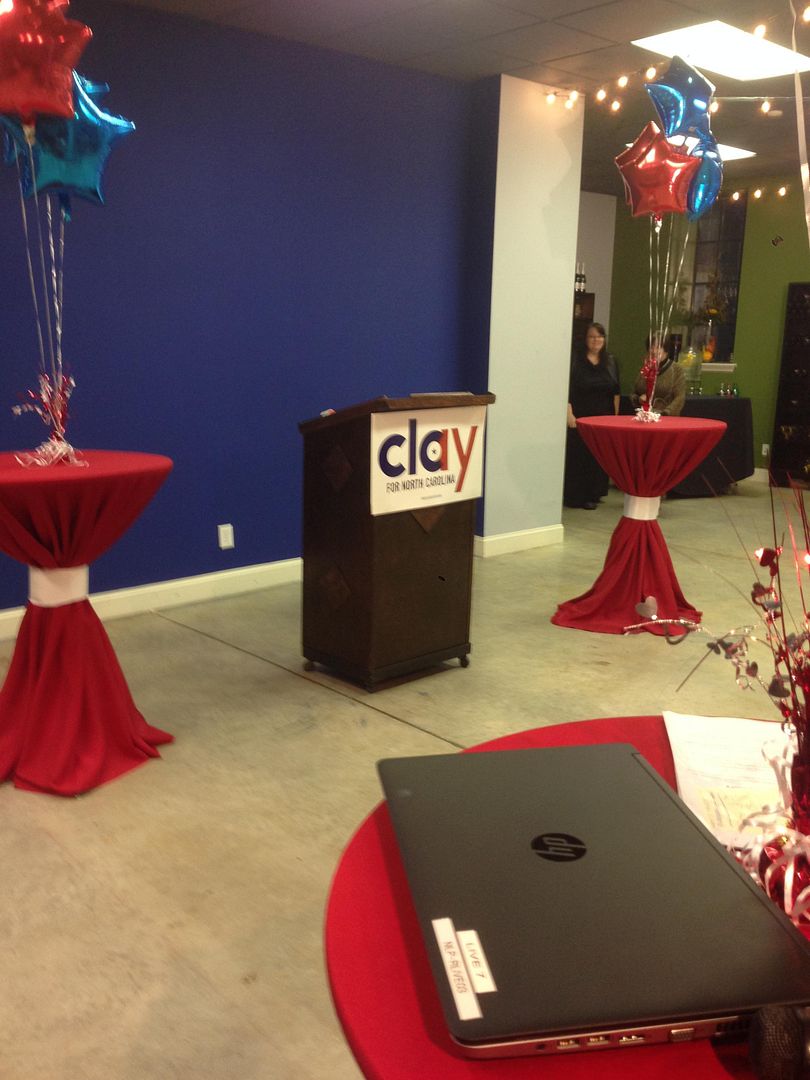 Many of the cameras were set up at least an hour before the event started.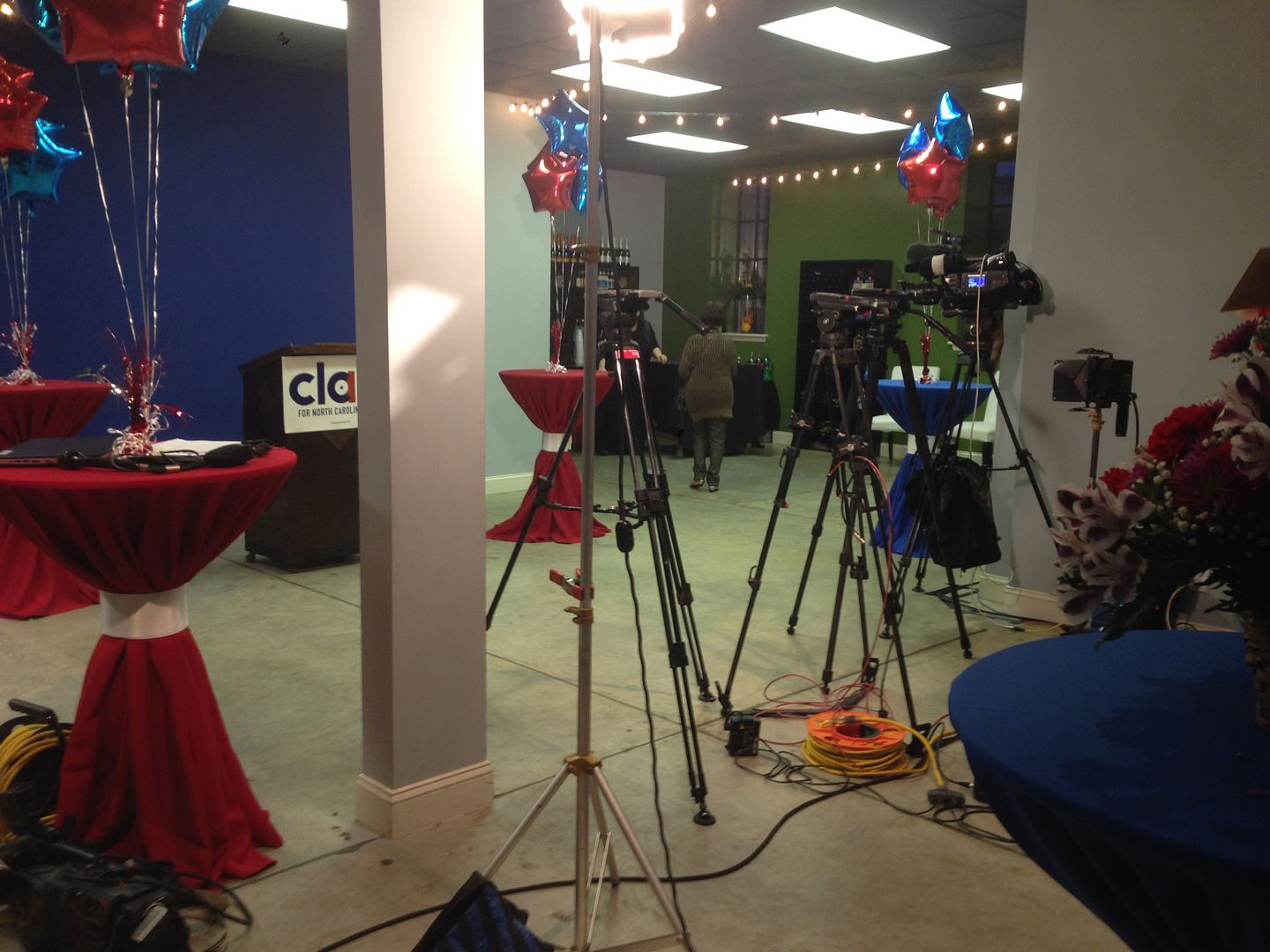 Clay's mom, Faye Parker, was interviewed by many of the TV stations.  They seemed to talk to her a bit before starting to film.  Faye looked lovely in a blue and black sweater and made a point of talking to as many people as she could throughout the night.  She looked and acted so calm all night and tried to make everyone else feel that way too.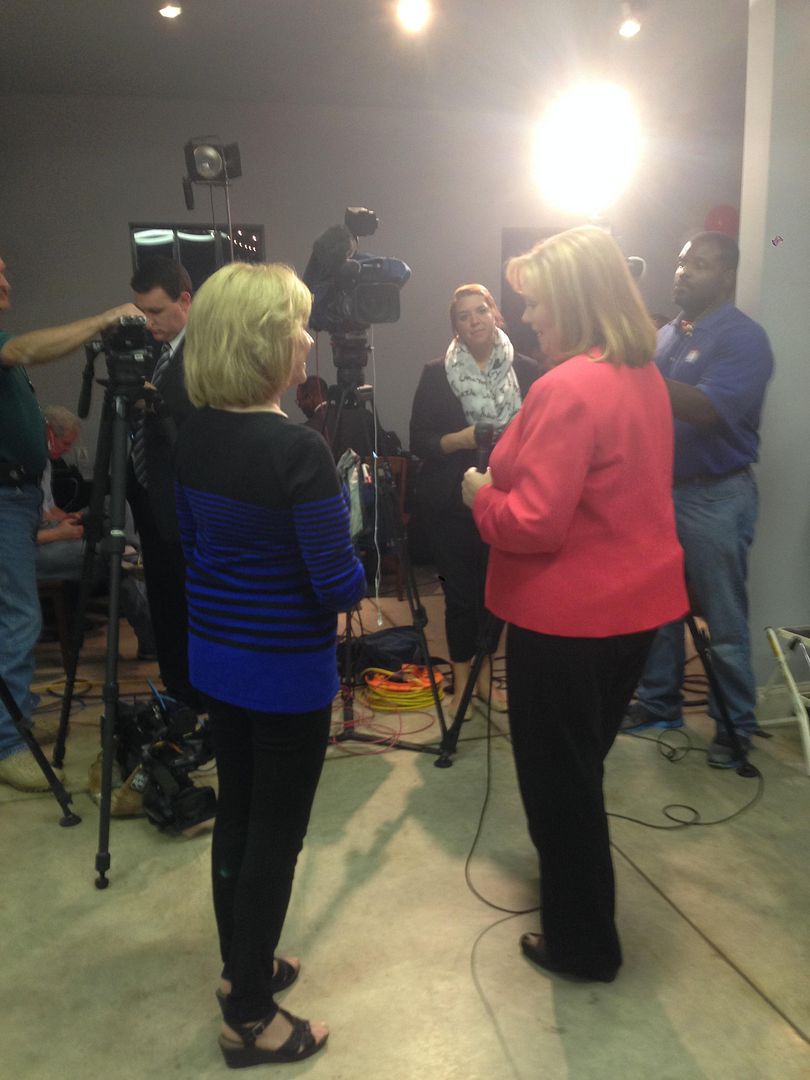 Charlie and Tyler are part of "Team Clay"and work with Nick.  They seemed to be enjoying the party but watching to make sure everything was running smoothly.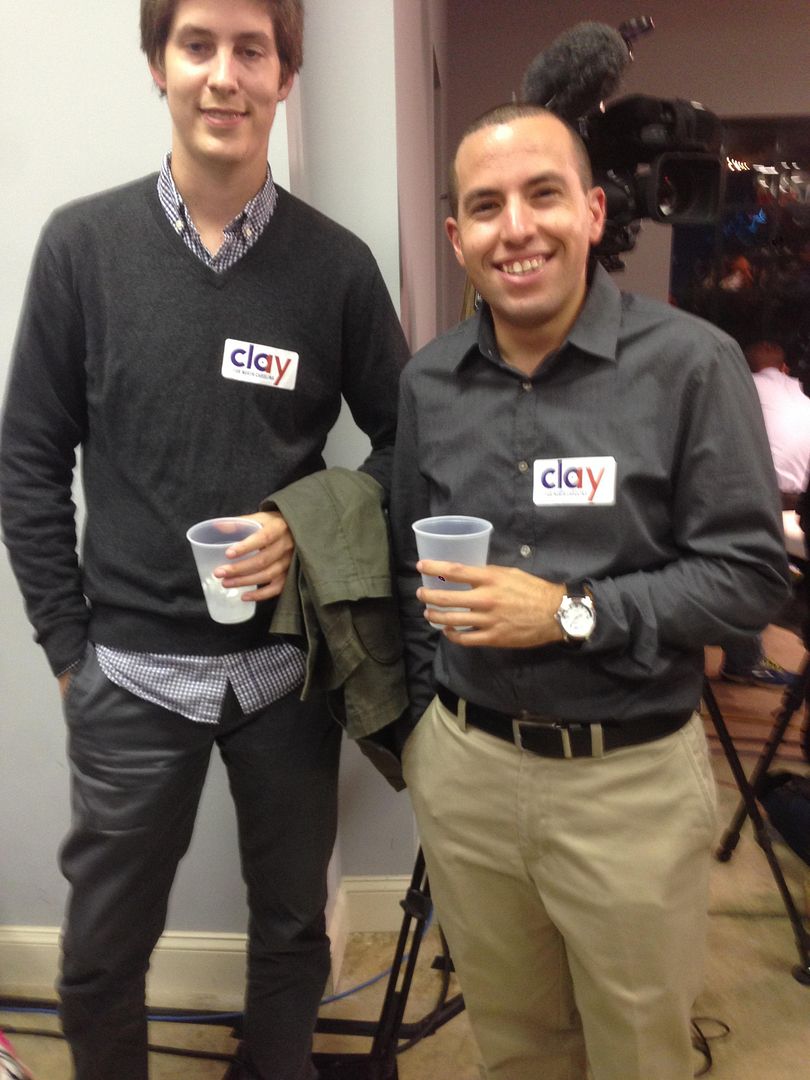 I would guess that there were about 100 to 125 people attending the party.  There was a bar in one corner, a DJ in another corner and computer screens up in a few places so the results of the race could be watched.  But, a highlight was the opportunity to talk to so many people.  I met and re-met so many wonderful people…some that I only knew by name.  The supporters of Clay are all so nice and it was an honor to spend time with so many friends.
I met a lovely young lady who was at the watch party with her dad.  Katie(Y) is 19 and she had the opportunity to meet and speak with Clay when he was at one of the football games this fall.  She seemed excited to be at the party and it was fun to chat with her.  She was excited to meet Faye Parker, Nick and Charlie.  It was a pleasure to get to know her and see the political process through the eyes of a knowledgable young person.  Her patient dad was great too and so proud of his daughter.
I also had the opportunity to chat with a man who was standing all alone.  We chatted for a few minutes and he was so complementary in his comments about Clay.  Towards the end of the conversation, he introduced himself and he is a reporter for the News and Observer!!  YIKES!!!
As the evening continued, we all knew that the results of the evening were not showing up the way he had hoped for, but, I didn't see any tears, just a wonderful group of people who were proud of Clay and the way he ran his campaign.
Later in the evening, Clay entered the room to applause and a standing ovation.  He looked excited and ready to meet the next challenge, whatever it is.  Clay spoke without notes and you could tell it was from his heart.  I never would call it a concession, but a call to action.  Clay spoke of the opportunities that he has to speak for those who need help and that he will never stop standing up for those who need to be heard.  When talking about his staff, you could tell he was proud of their work and support.  More than once, he thanked each person for all the work and support they had given to "Team Clay".
At the end of his speech, the entire group was energized and excited about whatever Clay chooses to do next.  It seemed like it was the beginning of many new successes.
I took a few pictures with my phone, but SueReu took some beautiful pictures.  I hope you enjoy them!!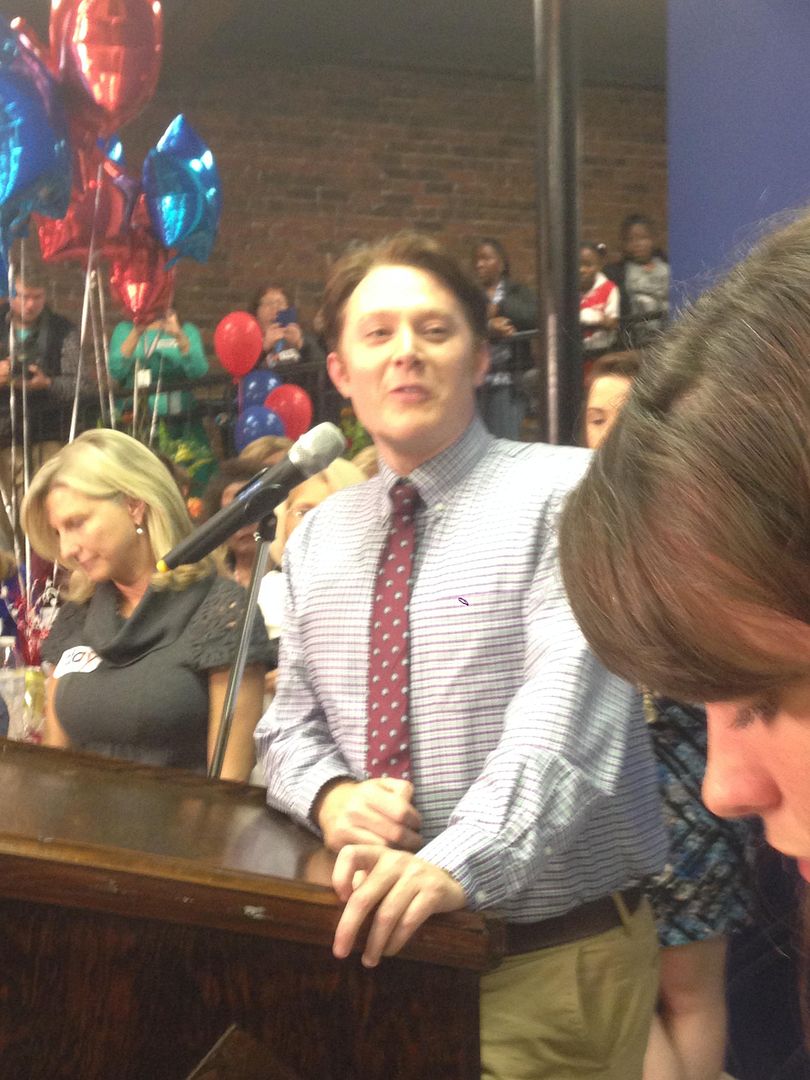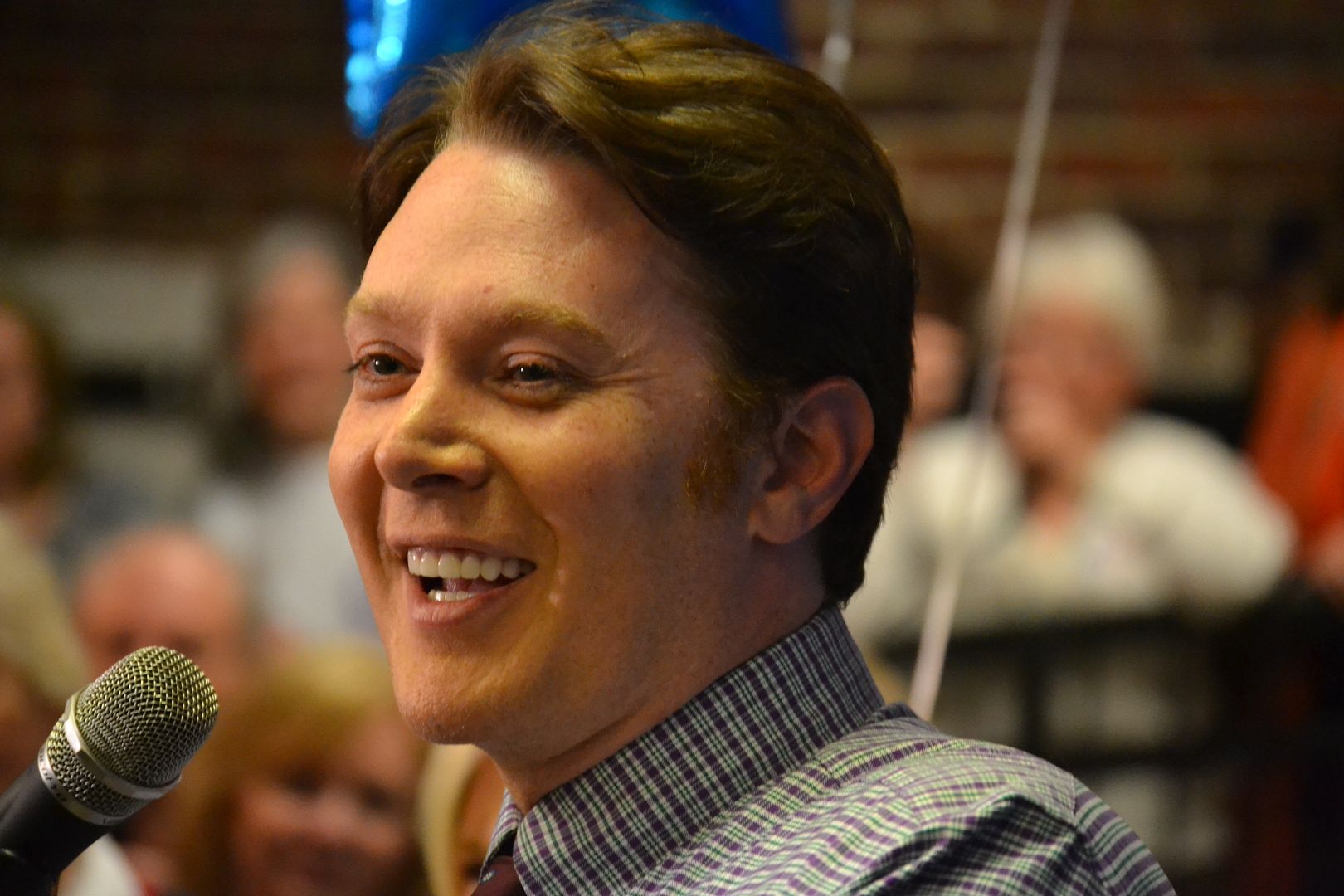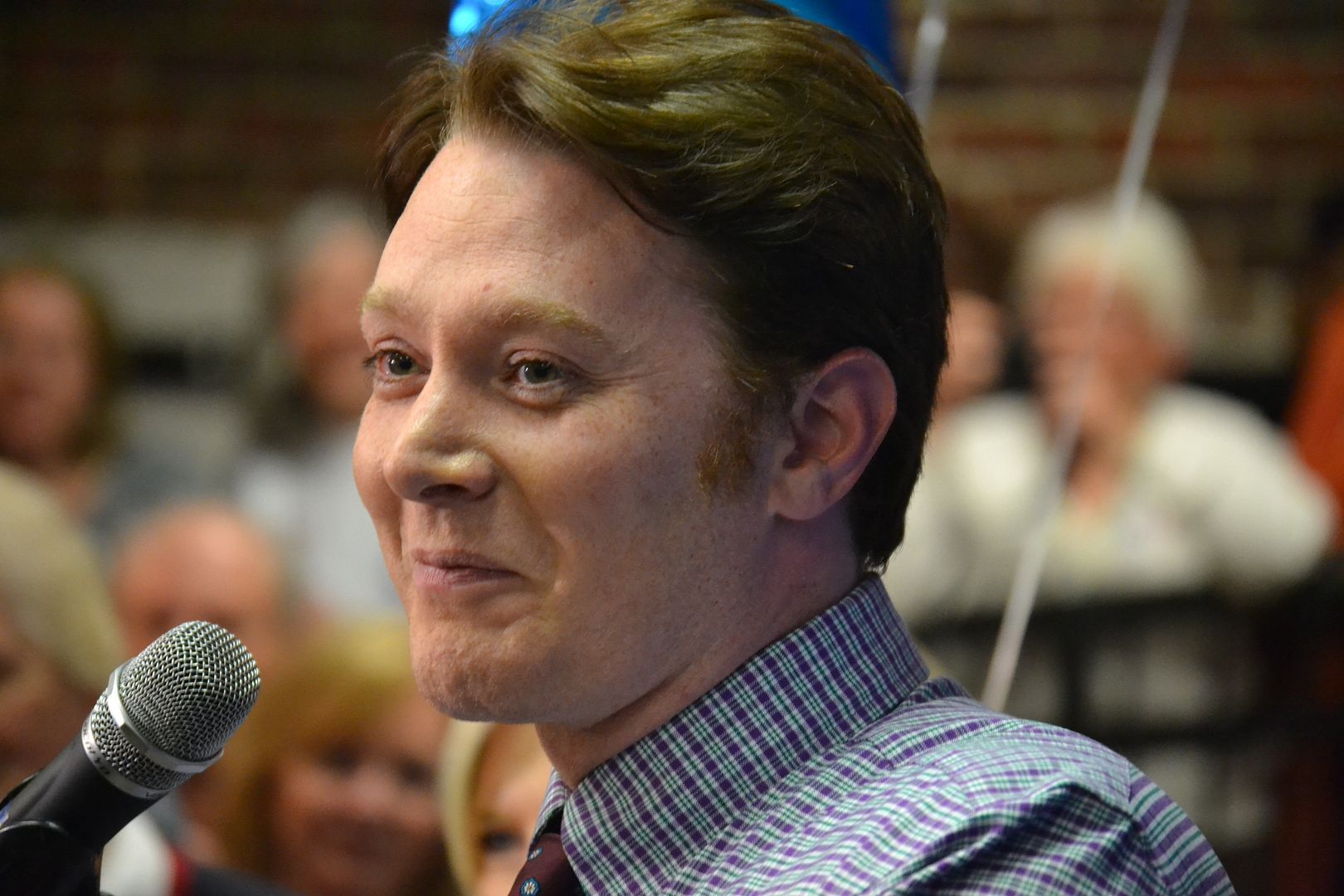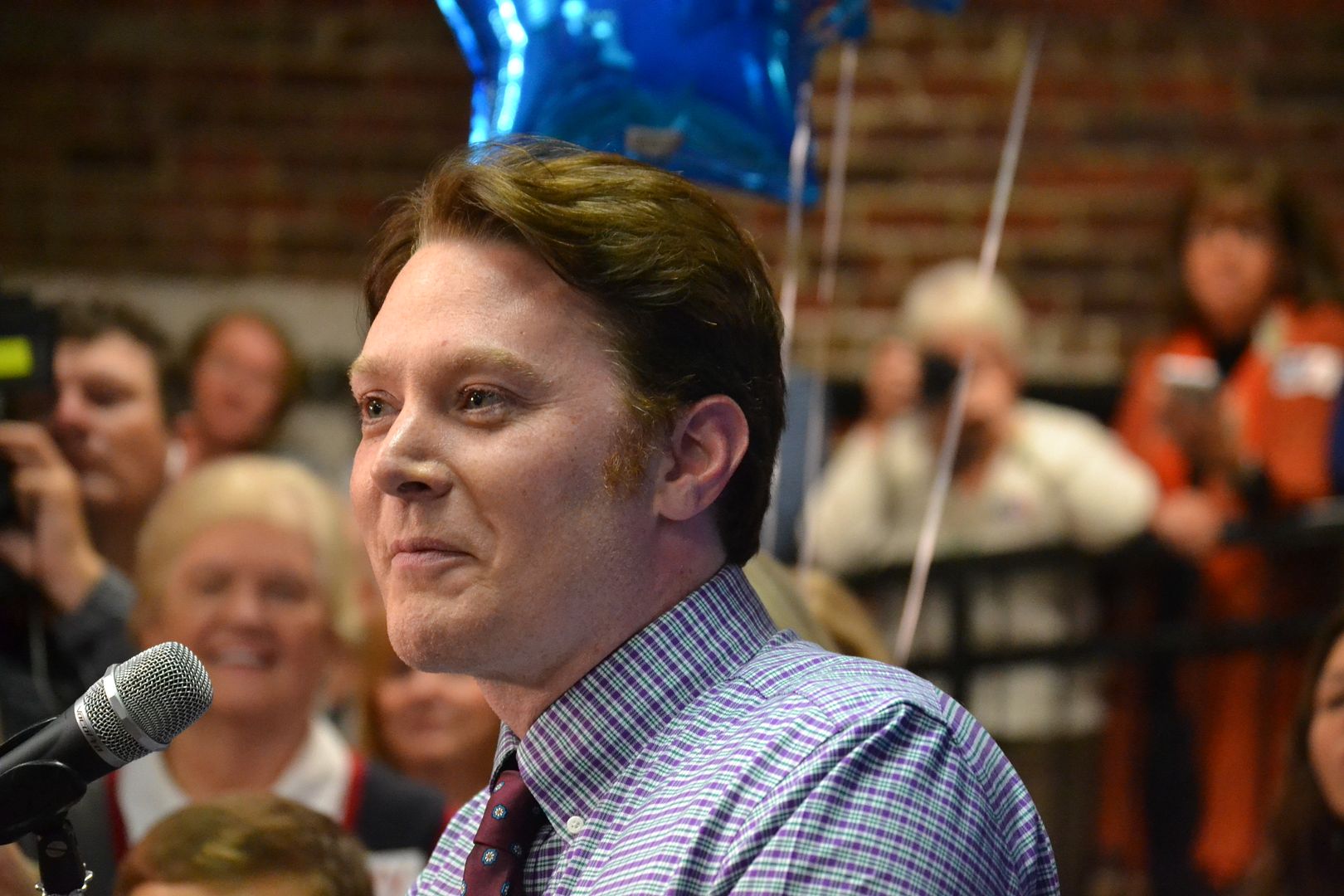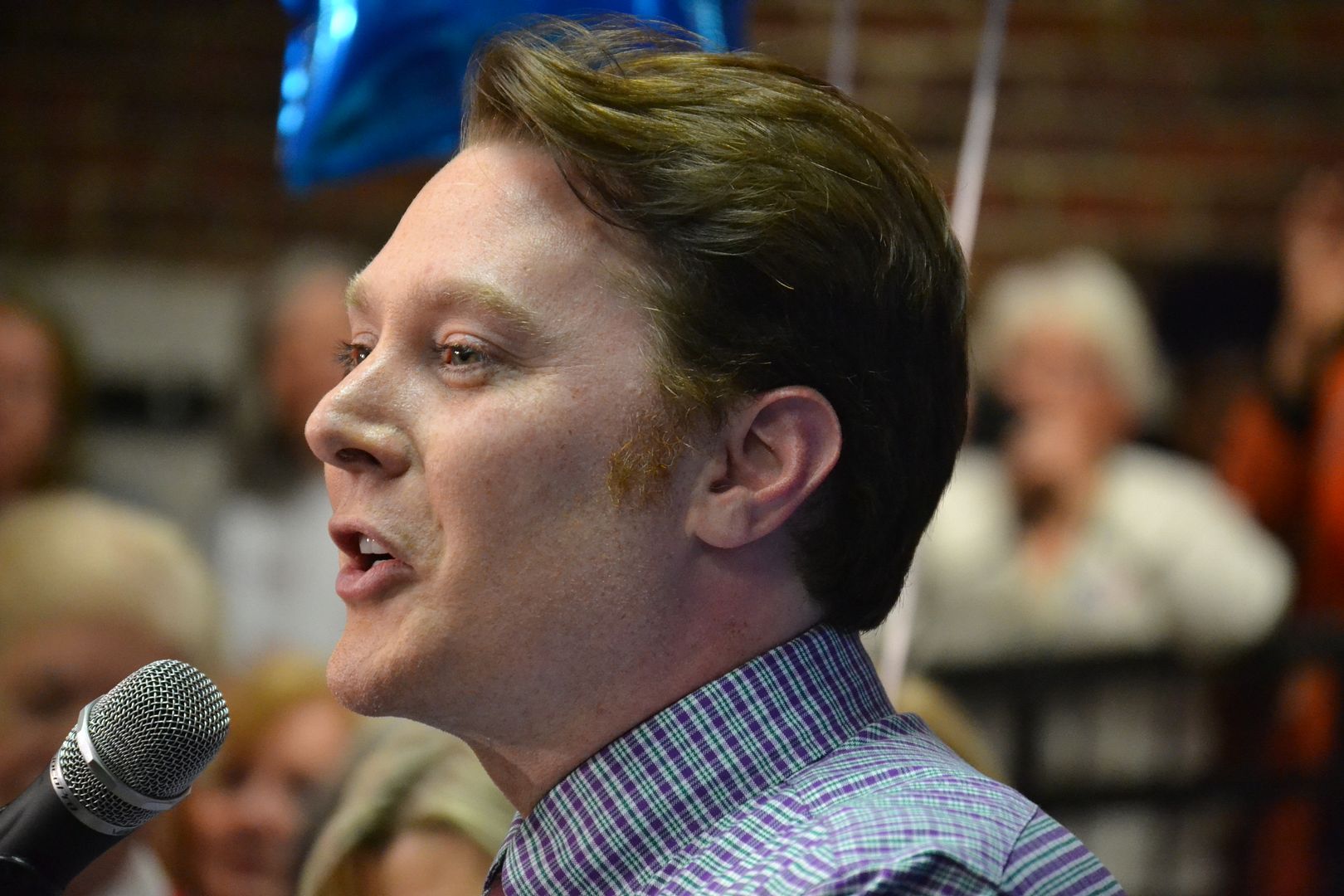 I do hope you will check in again tomorrow.  We will always report the news when it is available.
Hopefully, Clay will have the opportunity to just "veg" for a few days and catch up on a bit of sleep!
~~~~~
Clay Aiken News Network is an unofficial fansite. We are not affiliated in any way with Clay Aiken or his management. This website was made by fans for fans and makes no impression or impersonation of the official site, which can be found under the domain
clayaiken.com.