It has been six days since The Washington Blade published the rumor that Clay Aiken is actively considering a bid to represent North Carolina's 2nd congressional district in the U.S. House.  It has been six days of press, pictures and excitement.
Today, there were some interesting articles about Clay and the election.
Washington Blade – Could Aiken pull off a congressional surprise?
The possibility of a Clay Aiken candidacy for Congress has generated significant buzz as political observers say the gay singer and "American Idol" runner-up has plenty to offer, although big questions remain about whether he could pull off a win…

…Ian Palmquist, former chief of Equality North Carolina, said he thinks the general election in a district largely comprised of the Raleigh suburbs, will be tough for any Democrat, but not impossible for Aiken.

"Clay Aiken has some real strengths: He's from the district, he's a former teacher, he's well-liked, and saying he has name recognition is an understatement," Palmquist said. "To be a strong candidate he would have to show voters a more policy-oriented side than they know him for now and earn the support of key primary constituencies, including African Americans."…

…In 2010, the singer appeared at a briefing on Capitol Hill on behalf of the Gay, Lesbian & Straight Education Network, or GLSEN, to urge passage of anti-bullying legislation with LGBT protections known as the Student Non-Discrimination Act and the Safe Schools Improvement Act.

Daryl Presgraves, a GLSEN spokesperson, said GLSEN started working with Aiken four years ago, and in addition to wanting to use his platform to protect LGBT youth, he showed a specific interest in policy.

"After he gave a powerful and moving speech at a congressional briefing we held in 2010 in support of the Safe Schools Improvement Act and Student Non-Discrimination Act, it wouldn't have surprised any of us at GLSEN if you told us that he would consider running for office one day," Presgraves said. "He has a clear passion for helping others and recognizes the power to do so through policy."…
Chris Johnson is the same reporter that wrote the first article about Clay last week.  It is nice to read an article that is well-researched and well-written.
Semone Says – Blogazine – Crazy, Sexy, Cool, Other
Clay Aiken is Cool
 Clay Aiken for North Carolina Congressman? Sure why not. Openly gay and democrat I'm not sure what Clay's chances are in such deep red state but I would love to see him in congress. I think things have gotten so bad with National  and local politics that people from all walks of life who wouldn't normally consider going into politics are choosing to go into it to make some real change, and I don't blame them. Somebody's gotta do it right, and it'd be nice if it were sincere, good people with good intentions and a strong work ethic. Clay doesn't seem to be lacking in any of those things and if he's truly sincere about going to congress to get real things done, then I wish him the best.
It is always nice to read positive things about Clay!
Talking About Politics – Clay For Congress
Don't underestimate a candidate who already won 12 million Americans' votes on TV.

Clay Aiken may be a surprising candidate for Congress, but he may be just what Democrats need: a new face and fresh blood that energizes new voters, especially young voters.

The social-media response to his possible candidacy in the 2nd District was striking, so I asked three 20-somethings what that's about.

One said: "He's got charisma. He can raise money. And he can get people excited about the race here and around the country."

Another mentioned Aiken's work as chairman and co-founder of the National Inclusion Project for children with disabilities. President Bush appointed him to the President's Committee for People with Intellectual Disabilities. He's a local boy who has done well and done good.

A third said Democrats need "nontraditional candidates with unique voices."…

…Once again, the Democratic Party is having an old debate: Do we need more "moderate" candidates who look like me (old white guys), or do we look to a new generation?…
I enjoyed seeing what the 20-somethings had to say.
NC-02

: Singer, activist, and one-time American Idol star Clay Aiken is 

considering a bid for Congress

, according to unnamed sources who've talked to the 

Washington Blade

. But unlike a lot of celebrities whose names get tossed about in the political arena, it sounds like Aiken is actually taking the idea seriously, meeting with the DCCC and even Hart Research, a pollster. Aiken is 

monstrously popular

 with his legion of fans (who call themselves "Claymates"), and he certainly would be an interesting candidate. He is also openly gay and would likely attract support from the LGBT community as well.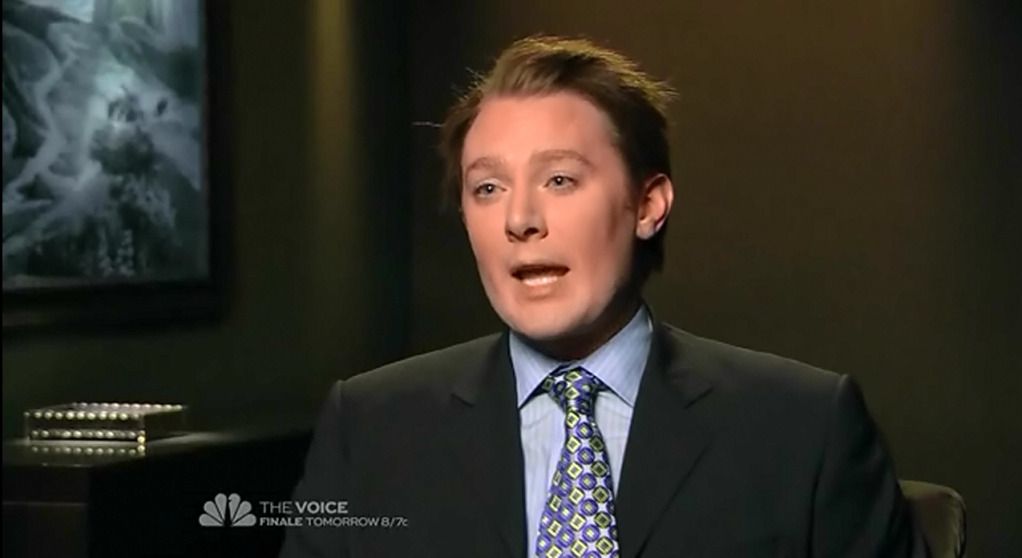 This is a site that updates all elections in the USA so it is updated at least once a day.  You may have to scroll down to see the area about Clay.
All of the political information is new to me.  I have always voted but have not followed a candidate carefully before.  I am learning a lot and having a good time too.
I am sure that Clay is very busy right now getting all his ducks in a row.
 I certainly hope that he is excited and having a great time.

Clay Aiken News Network is an unofficial fansite. We are not affiliated in any way with Clay Aiken or his management. This website was made by fans for fans and makes no impression or impersonation of the official site, which can be found under the domain
clayaiken.com.