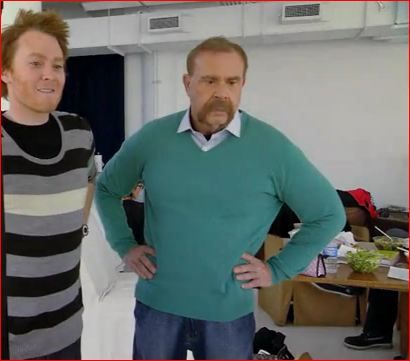 Are you ready for more Clay Aiken news?  It seems that every Monday and Tuesday the Internet is full of article about Celebrity Apprentice and Clay Aiken.
The following are some more articles that are interesting.  Believe it or not, there are a few articles that don't even mention Clay…so…who cares.  Those articles just aren't worth my time!!  OK…lets go!
I don't know who Andy Swift is, but he wrote an article about Celebrity Apprentice at Hollywood Life.  I believe that Mr. Swift wrote this article to get hits for the site.  He included a very controversial headline and even included a poll.  The following is just a bit of what he had to say:
Lisa Lampanelli Will Win 'Celebrity Apprentice' This Season.  

Besides, look at her competition: Clay Aiken? Arsenio Hall? Paul Teutul? Those guys are good for a laugh, but they haven't been carrying their weight in recent weeks, and as more celebrities are sent home, their weaknesses are becoming clear. And while Penn Jillette is obviously very smart, I feel like he's gone half the time doing shows and should probably be dismissed by default.
I don't think Andy has been watching the same show I have!  You can read the entire article and vote in the poll by visiting HOLLYWOODLIFE .  After you vote, be sure and read some of the comments.  They are as interesting as the article.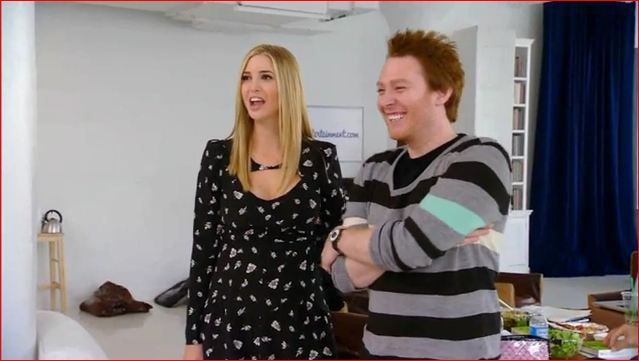 The Internet site, TV Without Pity published a  review of Sunday's Celebrity Apprentice.  The following is some of what they said about Clay.
…Well, at least she (Lisa) didn't call anyone a whore. This show is just full of horrible people. Except for Dayana and Clay, both of whom I enjoy immensely.

…The team huddles and Clay outlines a script with some coupon-related double entendre. Just when you thought you couldn't make coupons sexy, leave it to Clay Aiken to bust out the line, "Aren't you glad we don't do it like your parents do it?" If Clay and I knew each other in real life, I have a feeling we'd just laugh and gossip and clutch at each other and drink Pinot noir and constantly harmonize to "On the Wings of Love." We'd get along, is what I'm saying. Anyway, commercial dad Paul will be listening outside his daughter's door (creepy) and thinking she's about to have sex with her boyfriend (creepy) and bust down the door (really creepy) only to find out they're just printing out Entertainment.com coupons or whatever (creepiest). I love it, until we hear the line, "Here, take it in your hand." TOO MUCH! Teresa agrees, and so the team will get rid of one or two of the dirtier bits. Hee, I said "bits."

…Clay notes that Aubrey is a loose cannon and you never know when she's going to start acting like an asshole.

…Trump asks Paul who the star of the team was, and Paul names Clay, even if he might not be able to hang with the chopper-making guys or whatever you call them. I'm sure Clay is crying silent tears that he'll never be able to make motorcycles with burly dudes.
This review is complete and although it is sometimes a bit crazy, it is worth the read.  You can see it at TVWP
Reality Blurred is another Internet site that writes weekly reviews about Celebrity Apprentice.  Written by Andy Dehnart, the article is organized and easy to read. The following are some of the Clay mentions:
…Paul Teutul died his hair and mustache and wore a long-sleeved shirt and a sweater vest. Clay said it was "the funniest shit I have ever seen"
…Clay Aiken noted that "Aubrey's biggest talent is covering her ass." Aubrey, on the other hand, called Clay and Arsenio bullies and connected their behavior to the anti-bullying work of her charity, GLSEN. And then she made a joke that sounded like it was about non-consensual sex: "The second that we lose, Clay and Arsenio will start the gang-bang on [Teresa] and she'll get to see what I went through the other night."
…Paul Sr. said that "Clay's always a hitter. The guy is so well-rounded," and Trump seemed surprise that a straight guy would complement a gay guy, so he went for the nonsensical line of questioning. "How would Clay get along with your rough guys, cause I see some of the guys you work with. They're seriously rough," Trump said.
Be sure and stop by and maybe you can leave a comment.  Writers love comments and they are important.  Click on REALITY
Diana Watt presents a video review on Celebrity Apprentice each week.  She is casual in her presentation but usually tells it like it is.  Enjoy!
The talented people at the CB and CV have capped a few pictures from next week's episode of Celebrity Apprentice.  It looks like it will be so much fun!!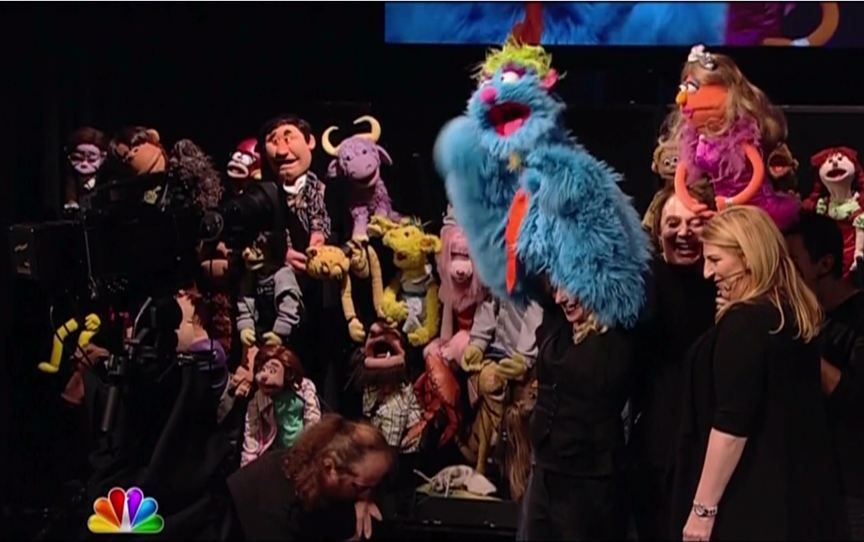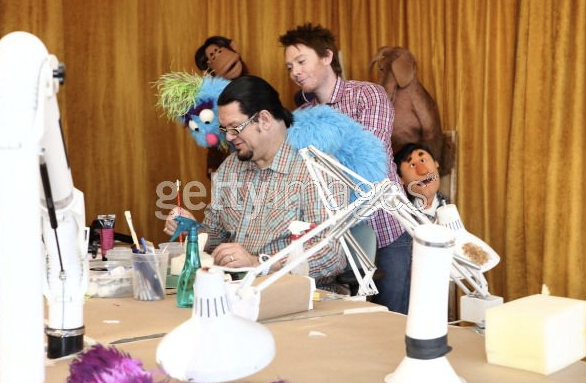 Are you excited about the Video Chat with Clay?  Will you participate-live?
Clay Aiken News Network is an unofficial fansite. We are not affiliated in any way with Clay Aiken or his management. This website was made by fans for fans and makes no impression or impersonation of the official site, which can be found under the domain
clayaiken.com.