What do you know about Huff Post Politics?  Until this year, I really knew little about the site.
According to crunchbase.com:
HuffPost Politics is a blog that offers the latest political news from The Huffington Post's Washington bureau.  It won the Pulitzer Prize for National Reporting in 2012. Launched in 2005, it operates as a subsidiary of The Huffington Post, an American online news aggregator and blog.
This week, Clay Aiken was interviewed for The Candidate Confessional, a blog on HuffPost Politics.  If you saw yesterday's CANN, you probably heard it.
I thought the conversation with Clay Aiken was excellent and I am amazed at the support the program has gotten from Huff Post Politics.
There were many tweets about Clay's chat from people who are involved with the site.  The following are just a few:
Intense stuff from Clay Aiken on the guilt felt over the death of his primary opponent http://www.huffingtonpost.com/entry/clay-aiken-campaign-keith-crisco_us_571cd581e4b0d912d5fee64b?brtht5cci5qt73nmi …
This week on #CandidateConfessional: @clayaiken is still plagued by guilt over his primary opponent's death
And…this great tweet that included this great picture that was taken at the HuffPost.
Great interview w/ Clay Aiken on this week's #CandidateConfessional https://itunes.apple.com/us/podcast/clay-aiken-on-his-2014-congressional/id1073764351?i=367458633&mt=2 … via @iTunesPodcasts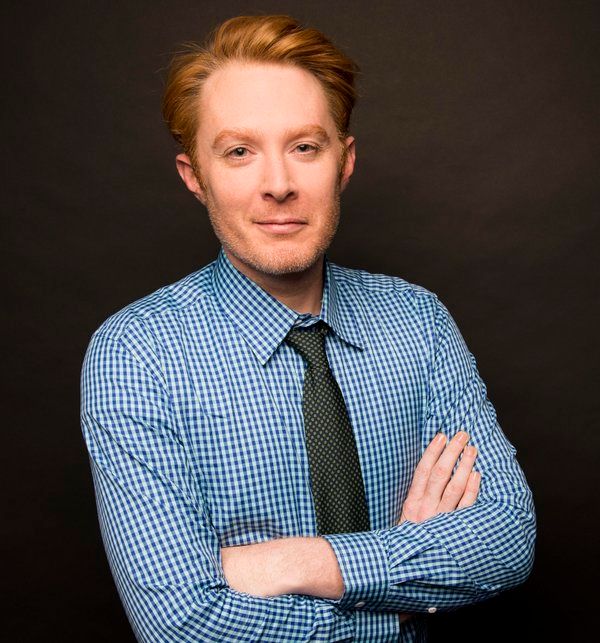 The HuffPost wrote the following article about Clay's chat:
Clay Aiken Is Still Plagued By Guilt Over His Primary Opponent's Death

He says he "didn't have the balls" to reach out to the man's wife.

Clay Aiken's congressional run in 2014 was never going to be a typical political affair. Not only was he a former "American Idol" and reality television star trying to hack it in the world of politics — he was an openly gay man running in a conservative House district in North Carolina. The ingredients were there for a tumultuous race.

Along the way, however, the campaign veered away from being entertaining into a dark, somber place. Just days after losing to Aiken by a narrow margin, his opponent in the primary, Keith Crisco, was found dead — bringing the election to a halt and deeply affecting everyone involved.

In the latest episode of the Candidate Confessional podcast, Aiken opens up about just how profound an impact that moment had, revealing the guilt he grapples with to this day.

"This sounds incredibly selfish, because who am I to be bothered by my lack of closure when he has children, and a wife and grandkids that didn't have closure with him? But I never got to tell him that I had a lot of respect for him and I never got to apologize for the fact that, at times, I wasn't nice to him," Aiken said.

"I wonder if his family hates me. I hope not," he continued. "But I can't help but wonder if one has a heart attack after they spend $750,000 and still lose to that little queer when he was far more qualified for it, at least on paper."

When he found out about Crisco's death, Aiken was sitting in a restaurant with his top strategist looking at potential campaign managers for the general election. A call came in to the strategist with the news. Everyone around the table was floored. They stayed there for an hour, barely speaking.

They decided to go dark politically. Aiken took down his ads and his website. He thought about going to the funeral but opted against it, worried that if he showed, he would become the story. Instead, he had a top aide reach out to the family to convey his condolences.

He never reached out himself, Aiken said.

"To be completely honest with you, I didn't have the balls. I ain't going to lie," he said.

Eventually, things reverted back to normal — however normal a campaign can be. The general election began, Aiken struggled to overcome his perception as a pop star and went on to lose a race that, in all likelihood, neither he nor any Democrats was going to win in the difficult 2014 cycle. In the weeks and months after Crisco's death, Aiken said he was too overwhelmed — physically and emotionally — to reach out to Crisco's family. But in the months and years that followed, he hasn't connected still. The guilt hasn't receded, Aiken said, fighting back tears as he spoke.

"I have, almost every month even still here a year, two years on now, almost two years since he has passed away, have wondered, have thought about wanting to see her," he said of Crisco's widow. "I don't think she hates me today. I hope she doesn't."

"I hope the family, his kids, don't hate me today. They might still. But I'm sure they did that day," Aiken said. "He had spent his last three months of his life away from them. He had canceled a vacation that he and his wife — they had planned to go to Cuba actually — and he had canceled that vacation to stay on the trail and run against me. The last three months of his life were stressful and not enjoyable, and I was to blame for that."
I loved reading some of the comments from this article. I removed the last name of the writers:
Mark: Sitting straight up usually at A computer in a lonely garret
Clay Aiken doesn't strike me as just being some pop star who switched the colored gel in his lime light to explore the perks of political celebrity. I've heard him on the cable news networks and he's savvy and articulate and obviously possesses real political chops. We had a president for eight years who used to make his living as an actor. People come to politics from all kinds of places. Some even used to work on THE LOVE BOAT. Clay earns extra respect from me for his sensitivity to the feelings of others — something sadly missing in this world of anything-to-get-ahead political bloodsport.

Jane :A good-hearted man. I hope he stays in politics because our country desperately needs people who still care about others and still have a heart & soul uncorrupted by politics.
What did you think of Clay's HuffPost conversation??
~~~~~
Today, there are 5 different state Primary elections.  I hope that Clay will be on TV to help cover the elections.
I will post here and at the CANN Facebook page if I get news that Clay will be on TV coverage of the elections.
 I hope you will check in!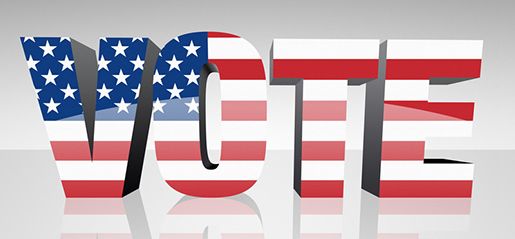 Clay Aiken News Network is an unofficial fansite. We are not affiliated in any way with Clay Aiken or his management. This website was made by fans for fans and makes no impression or impersonation of the official site, which can be found under the domain
clayaiken.com.