Daylight saving time officially ended this morning at 2 a.m. For most people, the clocks were set back an hour, which makes brighter mornings but darker evenings. (Hawaii and most of Arizona do not observe daylight savings time.) Most of North America, Europe and parts of Australia and South America use DST.
Did you remember to re-set your clocks?

On Saturday, I spent a bit of time trying to remember what Clay Aiken was up to the last few years when the time changed. I remembered that he was in North Carolina, watching himself and friends on Celebrity Apprentice in 2011, but what task was going on? I finally had to look it up and found Clay's blog from that night that helped me remember. The blog is very long so I am posting an edited version:
November 5, 2011
…As contestants, we always tried to deduce what the task would be before we were told, simply based on the location of the shoot (even though nine times out of 10 the location had NOTHING to do with the eventual task). This week we were taken to an old and ornate church on Manhattan's Riverside Drive. The gothic architecture set the stage for a task with a medieval theme. We were told we would be writing, directing, producing and starring in a 15-minute performance for Medieval Times, the entertainment restaurant.

Team Unanimous immediately suggests that Penn would be the most qualified as PM given his performance experience and his knowledge of minstrel-type entertainment. He accepts. Team Forte will be lead by Lisa.

What you didn't see during the episode is how adeptly Penn delegated the task out to each member of the men's team. Immediately upon learning of our task, Penn handed each person VERY clear and specific responsibilities and goals. He knew exactly what he wanted and exactly who he wanted for each task. It was very impressive…

…In rehearsals, Victoria is still not happy about being the director and even goes so far as to say she is not good at it and doesn't think she should be the director, but she soldiers on in the sound and light booth, trying to make sure all of the cues are called at the right times while the ladies do their thing in the arena.

Team Unanimous, on the other hand, does not have anyone in the sound booth. In a shining example of how unimportant that position may have actually been, on the men's team I had written out a script that was so precise the sound and light operators could simply follow along and use what was being said on stage to know when the lights or sound was to be called. The only condition was… the actors needed to follow the script exactly or the sound and light folks would not know when to do their thing. George is a classically trained performer and therefore wanted so badly to memorize his lines instead of reading them that he didn't look at his script during rehearsal. That caused things to be pretty bumpy along the way and caused a lot of light and sound cues to be missed on our side as well.

In fact, those missed cues were only the beginning of Team Unanimous' problems during rehearsal. When Dee began to ride out sidesaddle on his horse, I began to play the tambourine that was a part of the performance. Dee's horse had never heard the sound of a tambourine before and was spooked by it, rearing up and throwing Dee off. His finger caught in the saddle and snapped as he came down! I saw him fall off of the horse, but at first thought that the situation was minor and decided to continue on with the performance (we were being timed!), but I soon realized we had a serious situation on our hands. (No pun intended!)

But, as they say, a bad dress rehearsal leads to a good performance! And such was the case for the men. George realized the importance of the cues and gladly held his script up to read from it. Dee bravely forced himself through the show despite a severely broken finger. His horse did not buck and the show went off without a hitch. (Side note: We were unable to sing any songs that were copyrighted. So, when it came time for me to sing, all that I was really able to sing was a long riff and some self written lyrics to the old hymn Greensleeves!)…

…On the men's team, Penn did something unique and something you didn't see on camera. In an attempt to be humane and kind, Penn told us before we went in the Boardroom who he would be selecting as the two weakest players. That maybe turned out to not be the best idea because it gave Lou some time to get angry and prepare his argument. And Lou went after Penn in earnest. Whether Penn was too afraid to fight back or too respectful to argue with Lou is to be determined. Either way, he just sat there and took it.

In the end, the men win again and we head back to the war room while the women duke it out…
I certainly did not like the results of last years Celebrity Apprentice, but I sure enjoyed following along, trying to get news while the cast was filming the show…then seeing it on TV. It is always so much fun to see Clay on TV each week!
The following are a few pictures from the Renaissance fair segment.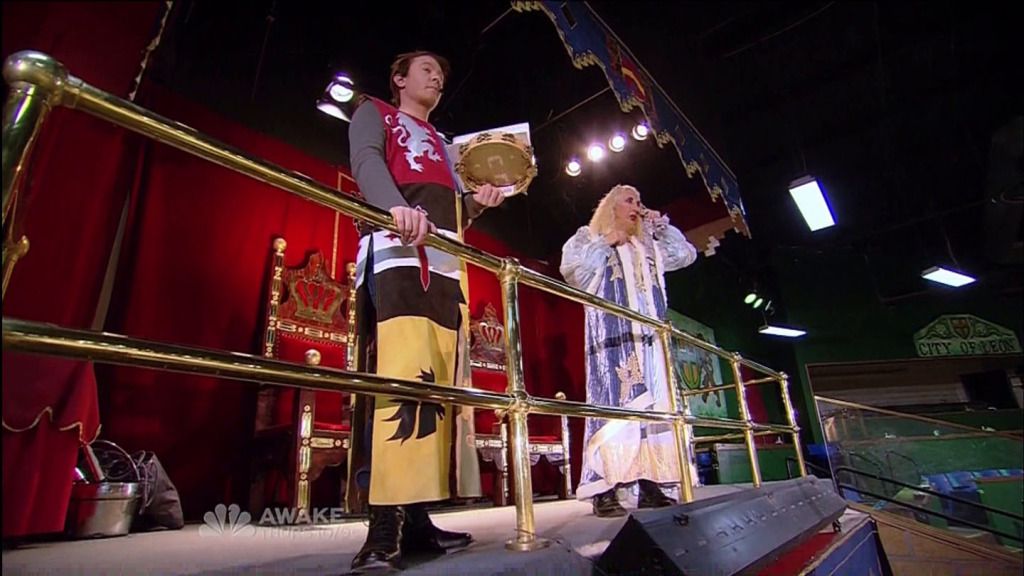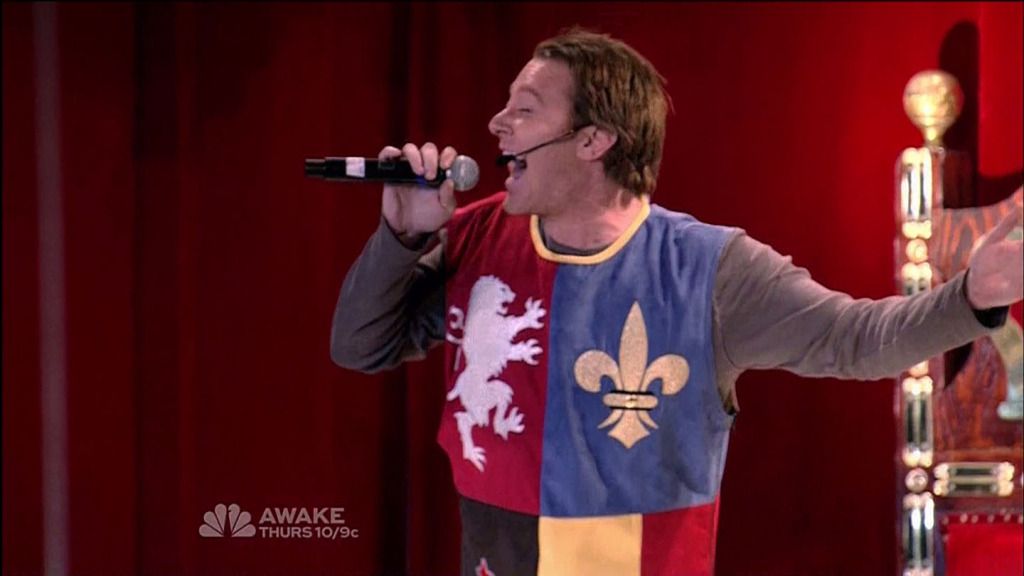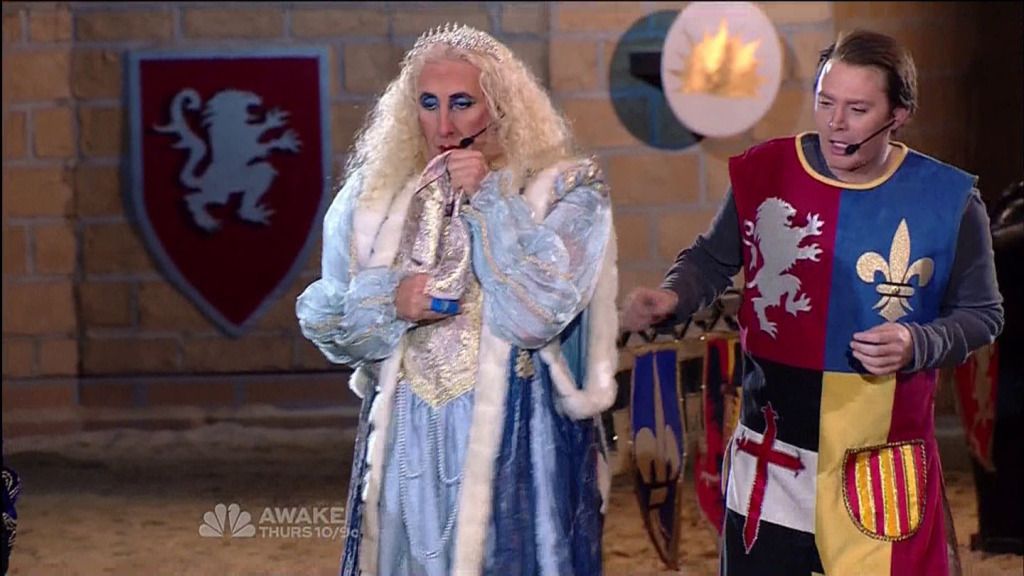 Did you follow Clay's adventures on Celebrity Apprentice when he was taping it?
Clay Aiken News Network is an unofficial fansite. We are not affiliated in any way with Clay Aiken or his management. This website was made by fans for fans and makes no impression or impersonation of the official site, which can be found under the domain
clayaiken.com.