Congratulations to Clay Aiken for his excellent job as the Host to the podcast – How The Heck Are We Gonna Get Along
The opening program was broadcast on Thursday, March 5th.  Clay asked questions on the topic – "Who Doesn't Like The Invisible Man"  He led the talk of three interesting  people.  There was Lauren Chen from Blaze TV, John Iadarola from The Young Turks', and Matthew Sheffield from The Theory of Change.
The news site, Radio Ink wrote about the show:
Clay Aiken To Host Political Podcast

Politicon and KMG Utopia Studios have launched a new weekly show with Aiken called "How The Heck Are We Gonna Get Along.

The former American Idol runner-up also ran for a Democrat House seat in North Carolina. He did not win.

Each one-hour episode features a panel representing all sides of the political spectrum who will answer questions from a live studio audience…
You can read the entire article HERE
Radio Online also wrote an article about the show.  They posted a short interview with Clay…
Politicon Podcast Set to Launch on iHeartRadio with Aiken
"I can't remember any point in my lifetime when we've been so divided as a country," said Aiken. "We've withdrawn into our own respective ideological corners and folks are having a hard time being in the same room with each other, much less listening to each other. I think pundits, politicians and politicos want to fight and argue, but the general public is sick of the media spin and would like to see something actually get done. What I'm excited about with this new show is the opportunity to not only put people with differing positions into a room together, but also make them face a live audience's questions."

…"We debuted 'How The Heck Are We Gonna Get Along!' as a panel at the very first Politicon in 2015, and it's been a staple every year since," added Politicon co-founder Simon Sidi. "It's an important topic as there's certainly a lot of divisiveness to repair. Now in 2020, when politics feels more polarizing than ever, we're excited to unveil the concept as a podcast with a live studio audience asking the questions."
You can read the entire article at RADIOONLINE
The following picture is from one of the executives who is putting the podcast together.
There were some very nice social media mentions about Clay and the show…
Thanks @Politicon for the invite to the inaugural podcast of "How the Heck Are We Gonna Get Along?" The panelists were whip-smart and downright funny and @clayaiken is the perfect host for this show. Can't wait for the episode to drop!
Also – from Ryan Amirault @RCAstudios
Clay Aiken was surprisingly a great moderator in the last Policon videos I saw, so it's good to see him hosting this… I will note that I don't agree with the candidates he supports for president, nor do I think he's a real progressive. He simply was better than almost any moderator I've ever saw host a debate.
Lauren tweeted:
He's fantastic! I'm so happy I got to meet him, and so glad he's the one moderating
Isn't it great to get so many positive messages.
I wish I had more pictures of Thursdays Podcast…hopefully, we will get more…Soon!!
The following is a picture of Clay at Politicon
I'll be on the look-out for more information and I will try to get pictures and news posted quickly.
Be sure to check out the podcast.  I think you will be pleased.  
Clay is one smart man!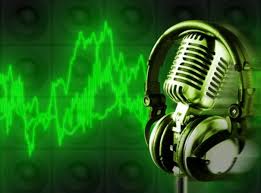 Clay Aiken News Network is an unofficial fansite. We are not affiliated in any way with Clay Aiken or his management. This website was made by fans for fans and makes no impression or impersonation of the official site, which can be found under the domain
clayaiken.com.