I have been a strong supporter of UNICEF for many years.  Having worked with UNICEF in many different capacities, I have supported their causes any way that I could.  It was especially wonderful to me when Clay Aiken became an Ambassador for UNICEF.
According to their website:
UNICEF is on the ground in over 150 countries and territories to help children survive and thrive, from early childhood through adolescence.  The world's largest provider of vaccines for developing countries, UNICEF supports child health and nutrition, good water and sanitation, quality basic education for all girls and boys, and the protection of children from violence, exploitation, and AIDS.  UNICEF is funded entirely by the voluntary contributions of individuals, businesses, foundations and governments
It seems that the world has been hit by many natural disasters in the last few weeks.  There are so many children throughout the world that have had their world turned upside down by floods, earthquakes, and tsunamis.
Since Clay has been so involved with UNICEF, I thought it would be interesting to see some information about what UNICEF is doing to help the displaced children and the continuing care for other parts of the world. All of the following headlines have been posted in the last 48 hours.
UNICEF rapid response team on the ground in Samoa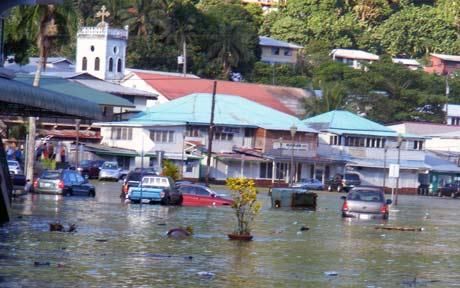 A team of six emergency personnel are currently conducting rapid assessments in Samoa to ensure that the urgent needs of children are met following the earthquake and tsunami that struck the Pacific Island nation on Tuesday, September 29.
UNICEF is closely working with the Government of Samoa and other UN agencies to provide assistance for up to 10-15,000 people.  It is estimated that at least 9.000 children are affected.
UNICEF prepares mass vaccination program for Samoa's children
The United Nations children's agency, UNICEF, is preparing a mass measles vaccination program for thousands of children in Samoa in the aftermath of the Pacific tsunami.  There is growing concern over the lack of safe drinking water and the potential for disease to spread rapidly.
Nearly 70,000 children return to classes following Indonesia earthquake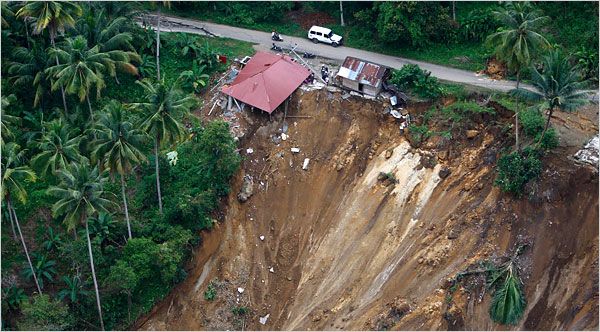 JAKARTA, INDONESIA, 5 October 2009 –
Less than one week after a major earthquake devastated the Indonesian province of West Sumatra, nearly 70,000 children have returned to classes in the city of Padang according to local education authorities, as UNICEF rushed school supplies to the region.
Following a call by the Governor of Padang for children to try and go back to school wherever possible, UNICEF rapidly erected the first of a planned 250 classroom tents to provide temporary learning areas in the city; early on Monday morning, local education officials reported that just over 68,000 children – 40 per cent of students – had gone back to classes in Padang city, with more expected to follow across the region in the coming days.
"This is an important sign that life will return to normal for children affected by this tragedy," said UNICEF Country Representative in Indonesia, Angela Kearney.
Update on UNICEF's Philippines relief effort

Over 600,000 Filipino families–an estimated 2.5 million people–have been affected by Typhoon Ketsana already. In an effort to ward off disease among the displaced, UNICEF is distributing:
family kits containing cooking pots, blankets, water buckets, sleeping mats and soap;
hygiene kits containing soap, toothpaste, slippers and towels;
emergency health kits with drugs and equipment and water purification supplies.
Children's psychosocial health is also an issue in the aftermath of a disaster like this, and UNICEF is working to establish safe, child-friendly spaces within the evacuation centers for play and educational activities.
Pampers and UNICEF Launch the "Give the Gift of Life" Campaign to Eliminate Newborn Tetanus by 2012
The universal bond of motherhood unites mothers across the world to help UNICEF eliminate newborn tetanus by 2012 with the Pampers '1 pack = 1 life-saving vaccine' initiative
Philip O'Brien is UNICEF's Director of Fundraising and Private Partnerships.
"As the world's leading organisation for children UNICEF is committed to eliminating the unnecessary and preventable deaths of women and children. In this 21st century it is ethically unacceptable that some 128,000 babies die from newborn tetanus every year. Our partnership with Pampers has achieved impressive results, making available 200 million MNT vaccines since 2006 and protecting over 45 million mothers and their babies. Partnerships are critical to deliver results for children and we welcome Pampers continued support to achieve the global goal of elimination of Maternal and Neonatal Tetanus by 2012″.
The campaign's "1 pack = 1 life-saving vaccine" initiative aims to help UNICEF in its goal of eliminating newborn tetanus by 2012. To date, Pampers has donated over 200 million vaccines to UNICEF, resulting in a total of 45.5 million women and their babies being protected. Every two seconds since the start of the campaign in 2006, Pampers has provided a protective dose of the tetanus toxoid vaccine for a woman and her baby.
UNICEF supports national measles campaign in Rwanda
BUGESERA, RWANDA, 6 October 2009 – To continue a tradition launched in 2008, Rwanda today organized the third round of Mother and Child Health Week – with a twist.  Not only will children receive the Mother and Child Health Week standard care of life saving interventions, they will also get inoculation against measles.
I am amazed at how much UNICEF does for children everywhere……..and they do it immediately!!
For more information on UNICEF visit their site.  UNICEF
Clay Aiken News Network is an unofficial fansite. We are not affiliated in any way with Clay Aiken or his management. This website was made by fans for fans and makes no impression or impersonation of the official site, which can be found under the domain
clayaiken.com.