It's important that I make a difference in some way.  It's not necessarily how I make a difference, but I want to make sure that I do….Clay Aiken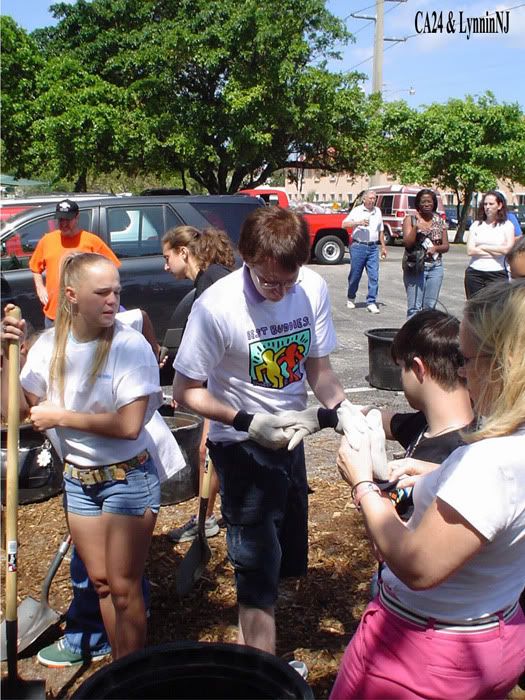 Whenever I see this famous quote from Clay Aiken, my heart swells and I just have to smile.  I think back, with pride, at how many ways Clay has already made a difference for so many people.
I would imagine that most of Clay's fans are trying to find a way they can make a difference too.  Today, CANN will highlight one way that we can help.  Even with our hectic lives and the difficult economy, we can participate in this project.
The Way We Make A Difference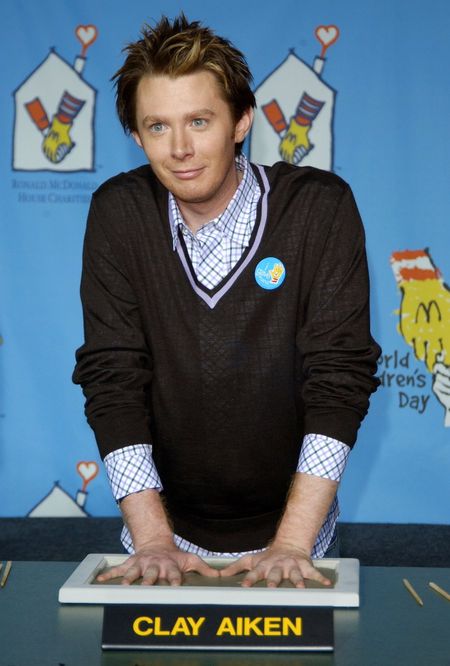 The Way We Make a Difference began with a simple idea – that of fostering the cause of inclusion with a donated concert ticket. Thanks to your support, people with and without disabilities have been able to experience the joy of attending a concert together. Some of the organizations we have worked with include Best Buddies, Special Olympics, YMCA, The Arc of the United States and Ronald McDonald houses.
Mamarose, the owner of the Clay Board, is one of the founders of The Way We Make A Difference. She posted the following information about the latest ticket push.
The Way We Make A Difference Ticket Project would like to announce that we will be accepting tickets/donations for Clay's upcoming Tried and True Tour!

If you find you have an extra ticket or two to donate, we would welcome them!

For anyone not familiar with our project, TWWMAD promotes inclusion by offering a chance for people with and without disabilities to share in the excitement of seeing Clay in concert.

If you have tickets you would like to donate, please email us at ticketdonation@thewaywemakeadifference.org

We will be posting more information on the upcoming tour after the Gala.  Also, if you have made a previous donation to the project and have not yet received a tax donation letter, they will be sent out following the Gala.

Thanks in advance for helping us to make a difference, one concert ticket at a time!
What a wonderful and easy way to support Clay and the objectives of the National Inclusion Project.  We can make a difference!
We are in the middle of the Pepsi Refresh Challenge.  Are you voting 3 ways, every day?  This is an important way to make a difference.  It doesn't cost the supporters any money, just a few minutes of their time each day.
The following e-mail was sent out to supporters of the National Inclusion Project.
Help Us Make the Climb!

We are excited to be participating in the Pepsi Refresh Challenge.  We are competing in the $50,000 category and need to be in the top 10 to win.  We need your help to spread the word so we can bring Let's ALL Play training to more programs across the nation and open doors for ALL children to participate in all that life has to offer!

Voting Instructions
1. Go to www.refresheverything.com/nationalinclusionproject
2. Click "Vote for this idea."
3. It will prompt you to sign-in. Log-in with your email address. (If you haven't already, you can register very easily.)
4. Click "Vote for this idea" again. (This is very important!)
5. You will know you voted when you see the "Votes left today" change to 9.
6. You can then log back out and log-in with Facebook if you have it and vote again.
7. You can also text the numbers 102308 to Pepsi (73774).
8. Share your vote on Facebook, Twitter, Blogs, Message Boards.

How Do I Share With Others?

1. Home Page Splash: Check out all the ways you can vote by visiting our home page!  www.inclusionproject.org
2. Daily Reminders: Tell people to sign up to receive a daily email reminder and become eligible to win a free iPad if we finish in the top 10 and win $50,000!  Sign up here: www.inclusionproject.org/pepsi
3. Facebook/Twitter Updates: Join us on Facebook and Twitter!
4. Forward this email by clicking the link below.  Share the content on message boards and blogs.
5. Are you doing a live event?  Do a group text! Have the attendees turn their cell phone sounds on and walk them all through sending a text together!  When Pepsi texts back, the feedback will be amazing!

The Importance of Voting Alliances

We have established a voting alliance with other participants in the Pepsi Challenge.  This offers us the opportunity to tap into more spheres of influence to garner votes.  It also helps build awareness of who we are with people who might not know.  Pepsi has given you 10 votes per day to use (technically, 30 since you can vote 10 times each on texting, Facebook, and email). We would like to ask that you vote for the following in an effort to concentrate our focus in these last two weeks!

Click on the link or type www.refresheverything.com followed by their tag in parentheses. You can also text the number following the link to 73774 to give them another vote!

*International Foundation for CDKL5 Research (/curecdkl5 and 102973)
*Oakland Children's Hospital and Cardinal Glennon (/rettclinic and 103134)
*Ella's Hope (/ellashope and 100288)
*CMV (/ccmvfoundation and 101692)
*Center for Courageous Kids (/courageouskids and 102408)
*1p36 Deletion Support (/1p36 and 101439)
*Lake Reba (/lakerebaplayground and 102102)

Today's Featured Partner:
The Center for Courageous Kids

The Center for Courageous Kids, located in Scottsville, KY is a year round medical camp designed specifically for children living with medical challenges who could not attend a traditional camp.  A 501(c)(3) not for profit, we are dedicated to uplifting children living with chronic or life-threatening illnesses.  The Center for Courageous Kids has currently served over 6,000 children with various illnesses, disabilities, and conditions from across the country. Please vote! Your vote makes a difference in the lives of so many children who are medically fragile. Vote on www.refresheverything.com/courageouskids or text 102408 to Pepsi at 73774! MANY THANKS!

Thank you!
Thank you, Clay Aiken, for opening our eyes and hearts and helping us to step up and make a difference.
Clay Aiken News Network is an unofficial fansite. We are not affiliated in any way with Clay Aiken or his management. This website was made by fans for fans and makes no impression or impersonation of the official site, which can be found under the domain
clayaiken.com.