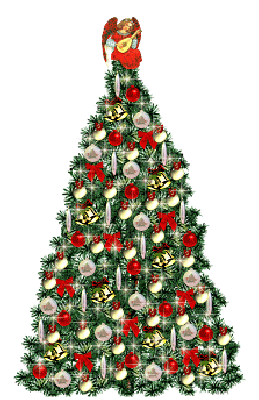 Christmas happens only once a year, but it it one of the most exciting times of the year! Writers have always had a lot to  say  about the Christmas holiday and all the things that surround this special time of year!  The following are a few  quotes from famous authors who had some things to say about the Holidays!!
"Yes, Virginia, there is a Santa Claus. He exists as certainly as love and generosity and devotion exist, and you know that they abound and give to your life its highest beauty and joy. Alas! how dreary would be the world if there were no Santa Claus."
– Francis Pharcellus Church
"I will honour Christmas in my heart, and try to keep it all the year."
– Charles Dickens, "A Christmas Carol"
"I heard the bells on Christmas Day
Their old, familiar carols play,
And wild and sweet
The words repeat
Of peace on earth, good-will to men!"
– Henry Wadsworth Longfellow
"Love came down at Christmas;
Love all lovely, love divine;
Love was born at Christmas,
Stars and angels gave the sign."
– Christina Rossetti
"Somehow, not only for Christmas
But all the long year through,
The joy that you give to others
Is the joy that comes back to you.
"And the more you spend in blessing The poor and lonely and sad,
The more of your heart's possessing
Returns to you glad."
– John Greenleaf Whittier

Is Santa Visiting Your Home Tonight?
If so….may he bring you everything on your list!
The following videos are wonderful videos of Clay Aiken singing beautiful holiday songs!!
Happy Christmas Eve!!
Here are the answers to yesterdays Christmas Carol Quiz.  How did you go??
1. Where do you hear Silver Bells? "And on every street corner you hear",  Silver Bells…
2. Who danced with the silk hat on his head?  Frosty of course
3. Where do you find Reindeer Paws?    Up on a housetop Reindeer Paws…
4. What did the noisy cattle do to wake the poor baby? The cattle were Lowing    
5. When did I see three ships?  Sing it with me, I saw three ships come sailing  
in  on Christmas day in the morning.
6. What size were the Kings of the Orient? Well sing the first lines for the answer
They were tiny little Kings, they were wee…
7. What helps to make the season bright?  
Everybody knows some turkey and some Mistletoe, help…..
8. Who wants a pair of hop-a-long boots, and a pistol that shoots?
That's the hope of Barney and Ben –   cause it's beginning to look a lot like Christmas…
9. Who still wants a hula-hoop? ALVIN!!! still wants a hula hoop
10. Who kept time to the drum? Along with the drummer boy  
"The Ox and Lamb kept time"   ba rum bum bum bum
11. Who and what color was the animal that gave the hay to pillow his head 
I said the cow all white and red , I gave him my hay to pillow his head. 
from  "The Friendly Beasts"
12. The hopes and fears of all the years are met in  "Thee" or in the little town of Bethlehem.
13. What would keep me warm all the way home? But if you really hold me tight,
all the way home I'll be warm.  Let it snow, let it snow, let it snow.
14. What does Susie want? Jolly old St Nicholas says "Susie wants a Dolly"
15. Why does the child want his two front teeth?  So he can wish you Merry Christmas or (whistle?)
16. What was the other reindeers name? (she used to laugh and call him names)
"Olive the other reindeer"
17. What was the horse in Jingle bells named? The bells on Bob-tail rang, so his name was Bob
I8. When will I finally go?  I'll wish you a merry Christmas,
but I won't go until I get some, (or  figgy pudding)
19. What color is Christmas without you?  Elvis said it would be a blue Christmas without you
20. What is the parson in the meadows name? Frosty says that he is Parson Brown.
When we're walking in a winter wonderland..
Clay Aiken News Network is an unofficial fansite. We are not affiliated in any way with Clay Aiken or his management. This website was made by fans for fans and makes no impression or impersonation of the official site, which can be found under the domain
clayaiken.com.