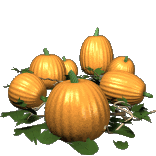 I want to start today with a big:
GOOD LUCK, MR. AIKEN!! 
I bet you were up early this morning, ready to meet any challenge head-on!! 
Today is the beginning of the taping of the 2012 season of Celebrity Apprentice.  Although the official list of celebrities has not been announced by Donald Trump or NBC, there have been many articles by "insiders" who think they know who has been confirmed.
I am certainly not an insider…however, I have looked at the names that have shown up almost everywhere and tried to remember who they are and what their special charity might be.  Because I don't really know these people, I did a bit of research and thought I might share it with you.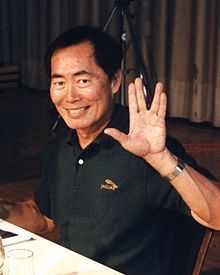 George Takei
Known for playing Sulu in the original Star Trek television series and the first 6 movie features.
His family was a part of the internment of 120,000 Japanese Americans in World War II.
Received a Masters degree from UCLA in 1964.
Has run several marathons.
Was a part of the 1984 Los Angeles Olympic Torch Relay Team.
In October, 2005, revealed that he was gay and had been in a committed relationship for eighteen years.
In May, 2008, he and his partner, Brad Altman, were the first same-sex couple to apply for a marriage license in West Hollywood.
Was married on September 14, 2008 at the Japanese American National Museum in Los Angeles.
He is a Buddhist.
He is a founder of the Japanese American National Museum and is a huge supporter of the museum.  (Will that be his charity?)
Arsenio Hall 
He is an American actor, comedian and former talk show host.
Started out by being the opening act for many musicians, including Aretha Franklin.
His talk show, The Arsenio Hall Show ran from 1989 to 1994.
Starred in the movies, Coming To America and Harlem Nights.
Received 2 NAACP Image awards in 1991.
He returned to television in 1997 on a short-lived sitcom titled Arsenio,
He has never been married and has one son.
I could not find any mention of a favorite charity or cause,
Adam Carolla
He is an American radio personality, TV host, comedian and actor.
He currently hosts The Adam Carolla Show which is really a podcast on ACE Broadcasting Network.
Adam wrote a book in 2010 called In Fifty Years We'll All Be Chicks.
He briefly attended a community college where he was placed on academic probation before he dropped out.
He has held jobs as a carpet cleaner, carpenter, boxing instructor, and traffic school instructor.
Carolla says he is an atheist,
Adam stated that he consumes alcohol on a daily basis.
Carolla participated in the 2010 Toyota Pro/Celebrity Race where he lost.
Surprise….there is no mention of a charity or cause that he helps.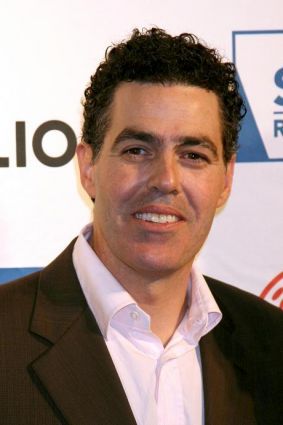 Adam is known for his controversial statements.  In 2003, he stated on-air that "Hawaiians are dumb, stupid, in-bred retarded people who are among the dumbest people we have."
On the April 4, 2010 episode of his radio show, Carolla referred to Filipino boxer Manny Pacquiao as being illiterate, having brain damage. Carolla said of the Philippines, "They got this and sex tours, that's all they have over there." Carolla received death threats over the incident.
In August 2011, Carolla attracted the ire of after a podcast in which, referring to transgendered people, he asked, "When did we start giving a shit about these people?" He went on to say that the LGBT moniker ought to be replaced with "YUCK," and that LGBT activists ought to "shut up," and that they are "ruining [his] life." The GLAAD organization also referred to previous offensive remarks by Carolla, including an assertion that, "all things being equal," heterosexual parents are better than homosexual parents. Carolla apologized saying, "I'm sorry my comments were hurtful. I'm a comedian, not a politician." GLAAD responded by identifying Carolla's apology as "empty."
So…if Celebrity Apprentice decides to follow the previous years and break into teams by boy/girl…these three will be on Clays team.  For two of the men, that is a scary thought.
I used Wikipedia as my source for the last two celebrities as there were not a lot of other sources about them.  For more information on George Takei, there are numerous sites with more information about this seasoned celebrity.
What do you think?  Have you ever heard Adam talk?
Clay Aiken News Network is an unofficial fansite. We are not affiliated in any way with Clay Aiken or his management. This website was made by fans for fans and makes no impression or impersonation of the official site, which can be found under the domain
clayaiken.com.