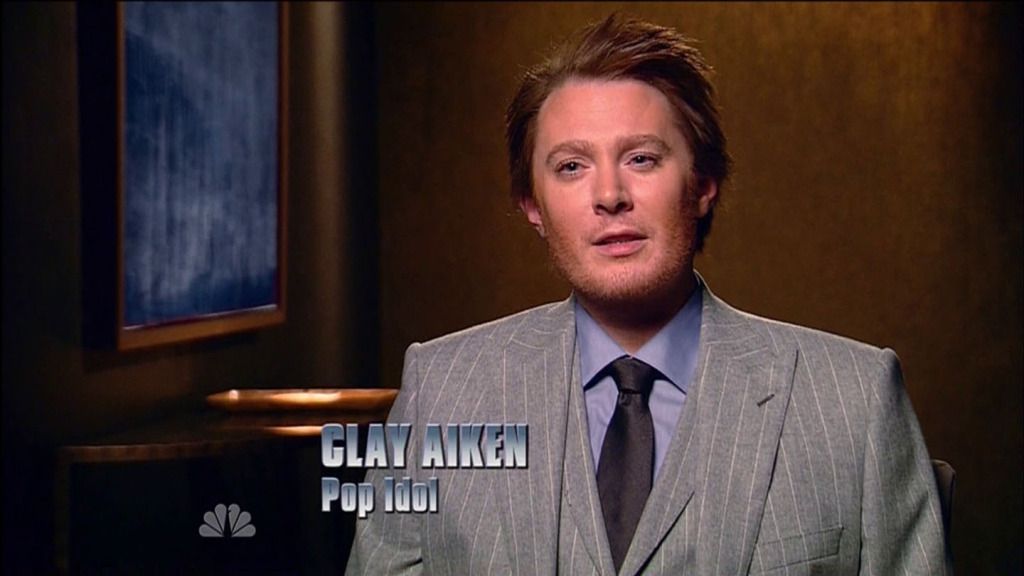 I have decided that Mondays are my favorite days of the week…This revelation came to life on February 20, 2012 when I lived through the first Monday of the new season of Celebrity Apprentice.  Of course, I love Sunday night when I get to watch the show on TV, but by the time this Californian sees the show, I have already read the "live" tweets from Clay Aiken and read the comments on-line.  It makes for an interesting evening.  But Mondays?  We all get to read and see the different articles, reviews and interviews about the latest events on Celebrity Apprentice.
According to George Takei, Clay Aiken is "Catty and Back-biting!"  Yes…George just decided to be a poor sport and had to put the blame on someone.  Of course, if it is posted at one place, it will be posted everywhere.  Anyone who watched the show last Sunday knows that Clay was honest and correct in his evaluation of George.  It is too bad the other men had trouble being honest from the beginning.
The following are some of the many sites that wrote about Celebrity Apprentice and Clay Aiken.
Television Blend
Celebrity Apprentice Power Rankings: Aubrey O'Day Makes Her Mark
This site posts the ranking of the Celebrity Apprentice contestants on each Monday after the Sunday broadcast of the show.  So far, the site is not sold on Clay Aiken.  The following is what they said about Clay:
The Celebrity Apprentice Power Rankings are an ordered compilation of weekly lists put together by TV Blend writers Jessica Grabert and Mack Rawden. Each week after viewing the episode, they each rank the competitors in order. Seventeen points are given for a first place vote, and this week, three were given for a last place vote. Three competitors have already been eliminated; therefore, those people automatically occupy the bottom slots. Here is how this week's voting panned out, complete with analysis on how the celebrities might fare moving forward.

#9) Clay Aiken (17): Clay Aiken is clearly a competent worker and has proven so by contributing each and every week. Unfortunately, thus far, he has lacked the people skills necessary to win Celebrity Apprentice. This week, when asked how the project manager was doing, Aiken just giggled and then gave a cagey answer. He did this awkward, unfair behavior thing twice during the show. Contestants have to dish out criticisms carefully, they have to give respect to earn respect, and they have to act like they are part of the team. Aiken's got the last part down, but the jury's still out on the other aspects.
It will be so much fun watching this site each week as they struggle through ranking, not by what they see on the show, but what their pre-conceived ideas are about some of the contestants.  You can see the entire article and rankings at TelevisionBlend
Zap2It seemed to be the first site to quote George about his feelings towards Clay Aiken.  They said: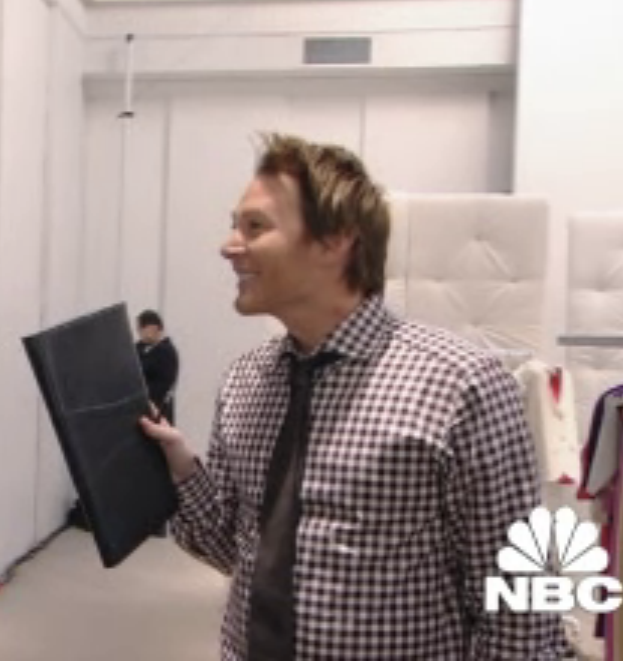 Celebrity Apprentice: George Takei says Clay Aiken is 'backbiring,' 'Catty"
George Takei was feeling candid Monday (March 5) morning after watching himself get fired by Donald Trump in Sunday's episode of "The Celebrity Apprentice" and seeing what his teammate Clay Aiken had to say about him during the show.

The "American Idol" runner-up memorably called the "Star Trek" actor and gay rights advocate "slower" during the window-dressing challenge, insinuating to Eric Trump that Takei wasn't a good project manager.

"I pegged him immediately as the catty one, despite that molasses sweet accent," Takei said in a phone interview from New York on Monday, adding that Aiken, who in the boardroom proclaimed to have great respect for Takei, was "backbiting" and "sniping."

"He is determined to win, and he will do it with little snide snipes," Takei said.
George…get a grip!!  You came across as needy and confused!  You can read the entire interview at ZAp2IT
 Lifelinelive is another on-line site that reported about Clay Aiken and George Takei
George Takei: Clay Aiken is 'catty' on 'Apprentice'
"I did not live long and prosper there," said George Takei this morning onToday of his short-lived stint on Celebrity Apprentice.

Even though he seemed to be respected by almost everybody, the Star Trekstar was fired by Donald Trump on last night's episode. Cheryl Tiegs and Victoria Gotti have exited so far.

Takei, 74, was the oldest competitor this season. He was project manager last night overseeing a task of designing a window at Lord & Taylor to showcase Ivanka Trump's clothing line. His all-male team lost to the women's team, and Takei took the fall. "President Truman said the buck stops here. I have to be the man occupying the desk where that buck stops," he said this morning.

Takei added that Clay Aiken, the youngest member of the team who described Takei as "slower" during the task, was "a little catty."

And Takei told Zap2it today that Aiken "is determined to win, and he will do it with little snide snipes."
This particular article was repeated on many sites.  Too bad the writers don't seem to care what happens…they just need hits!
Xfinity. the cable channel posted an article about the last episode.  They said:
Over the weekend, we speculated how Clay Aiken and George Takei were going to get along in this week's"Celebrity Apprentice" task, which was going to be managed by Takei. It turns out that they got along, but Aiken couldn't help but be a "chatterbox gossip," as Takei described on a conference call last week, chuckling when adviser Eric Trump came by the worksite to ask Clay how George is as a boss.

So when the men's team lost the competition to create a "living window" at Lord & Taylor for Ivanka Trump's collection, Clay was one of the first to speak up. In fact, he was criticizing Takei's hands-off management skills in the boardroom even before the teams found out who won.

Even though Arsenio Hall made some pretty severe mistakes in choosing the clothes the models in the window would wear, Clay's criticism pretty much sank things for Takei, and he knew it. Takei didn't exactly fall on his sword, but when Donald Trump asked him who he thought he should fire, George gracefully pointed out that all signs seem to be pointing his way.
You can read the entire article at Xfinity
There are at least 15 more articles about Clay and George…too bad…Publicity is important, but George just is in another "fantasy" land!!
Did you hear the Clay Aiken radio interview on  Howard101 with Lisa Lampanelli.  You can hear the interview on the following YouTube.
Now, I hope this article posts.  We are having some technical problems with CANN lately.  They are just little things, but make posting a real difficult project.
Did you enjoy the latest episode of Celebrity Apprentice?
Did you think Clay was "Catty"?
Clay Aiken News Network is an unofficial fansite. We are not affiliated in any way with Clay Aiken or his management. This website was made by fans for fans and makes no impression or impersonation of the official site, which can be found under the domain
clayaiken.com.