Last night, Clay Aiken participated in a live video chat at his Official Fan Club.  I loved the chat.  I thought Clay was cute and funny.  He was his normal, snarky self, teasing his fans and laughing with us about the questions and his answers.
Clay enlisted the help of his friend, Cameron, who helped Clay keep track of the questions and seemed to make Clay more comfortable during the chat.
I thought about how much I should relate about Clay's comments on the chat.  This was an Official Fan Club event and members did pay to be a member of the club.  It was not open to the public.  However, the chat is being talked about all over the Clay fandom so what should I do…No, I mean what is the right thing to do!
After some thought, I decided to give a few bullets of what Clay talked about.
The GALA:
Clay and Dee will be performing Luck Be A Lady Tonight…Clay said it will probably be the only time it is sung in public as it is just too high in range!
Arsenio is flying in to be the master of ceremony for the Gala.
Absolutely NO Clack that night.
There are a few other things up his sleeve for the night.
They are taking a huge risk having the Gala in Washington D.C.  The "Project" needs our support.
Answers to Fan Questions:
The places he wants to visit that he hasn't yet: He would like to see Turkey, Australia and Argentina.
Yes, he has watched The Newsroom…he thinks Aaron Sorkin is a creative writer but the show is too preachy!
If he had to choose losing all the memories from the past vs. no more new memories, he would rather keep the past ones.
If he had to do a real 90 day apprentice in any workplace,  he would like to work at 60 Minutes.
He was asked if he had to choose life in prison vs. execution…he said it was a great question, but never answered it.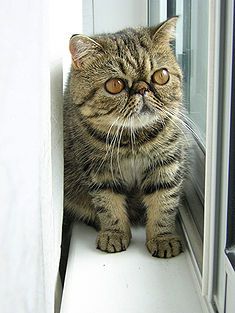 Clay questions to fans for phone calls:
In high school,  Clay earned 2 "F's". One was in Chemistry. .what was the other?  Choir…teacher was mad that he tried out for Pieces Of Gold.
What breed of cat does he think he might like… Exotic Shorthair!
What celebrity was he mistaken for when he was walking down 5th Ave. in NYC?  Conan O'Brian!
A few "left-over" topics:
1.  His Christmas tour is still being put together.  Dates and times are not solid yet.
2.  Emphasized that the tickets for the Christmas shows need to be sold!
3.  He said he would run for office if he thought he could win and could we all move to his congressional district.
4.  His hair is now its natural color!
5.  He really wants to sell his house!
Well, I am sure I have not remembered all the conversation.  In spite of a technical problem at the beginning, the chat was fun, informative and Clay made me giggle!
Did you participate in the Chat last night?  
Clay Aiken News Network is an unofficial fansite. We are not affiliated in any way with Clay Aiken or his management. This website was made by fans for fans and makes no impression or impersonation of the official site, which can be found under the domain
clayaiken.com.