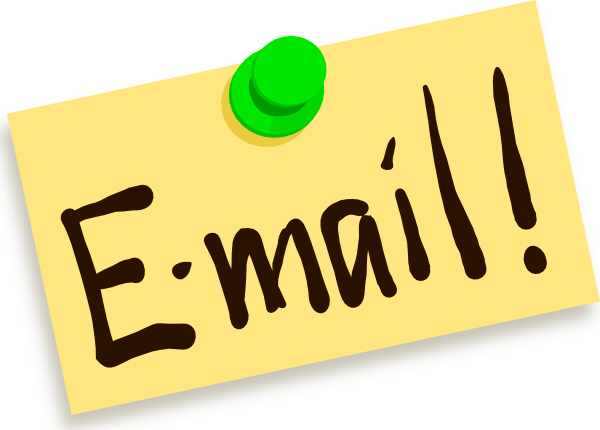 On Monday, September 9th, Clay Aiken News Network signed on with a new e-mail program.  Called Feedblitz, the first email should have gone out between 1a.m. – 4a.m Tuesday morning.  Did you get your e-mail?  We really need your feed-back so if there is a problem, please let us know so we can fix it.  Our computer expert, Deona, has worked hard to  make the change easy for everyone…so we cross our fingers and hope that everyone gets the e-mail.  Any feedback is alway appreciated.
Clay Aiken was a bit busy on Twitter on Monday.  Did you see this?
Hey @qparler you didn't tell me she was going to make my feet smell like orange creamcicles! pic.twitter.com/ACTd279wgq

— Clay Aiken (@clayaiken) September 10, 2013
Looks like a nice, relaxing experience…but orange creamcicles? Hmmm!
Clay also sent another tweet on Monday!
33 more minutes to go before @ArsenioHall and I can barely stand it. #soexcited #dogpound

— Clay Aiken (@clayaiken) September 10, 2013
"Thank you For Being A Friend!"
Did you watch Arsenio Hall's new show last night?  If so, what did you think?
On Monday night, some of Broadway's brightest talents sang completely new arrangements of the hits of Amy Winehouse.  This special event was part of the BROADWAY SINGS concert series. More than 20 Broadway performers were accompanied by a full band playing brand new, original orchestrations of the English singer's greatest songs. Clay's good friend, Keala Settle was one of the performers of the night.  A few comments from those in attendance say:
What a moving song you sang tonight!
These girls were literally EVERYTHING tonight! Broadway SANG Amy
Keala killed "Love is a Losing Game."  Awesome!
It is so great that we have been introduced to so many new talents by Clay Aiken.  I hope I can hear her again in person soon.
I was looking for a special YouTube and ran across this fun one of Clay Aiken…I just love to laugh!
Clay Aiken News Network is an unofficial fansite. We are not affiliated in any way with Clay Aiken or his management. This website was made by fans for fans and makes no impression or impersonation of the official site, which can be found under the domain
clayaiken.com.