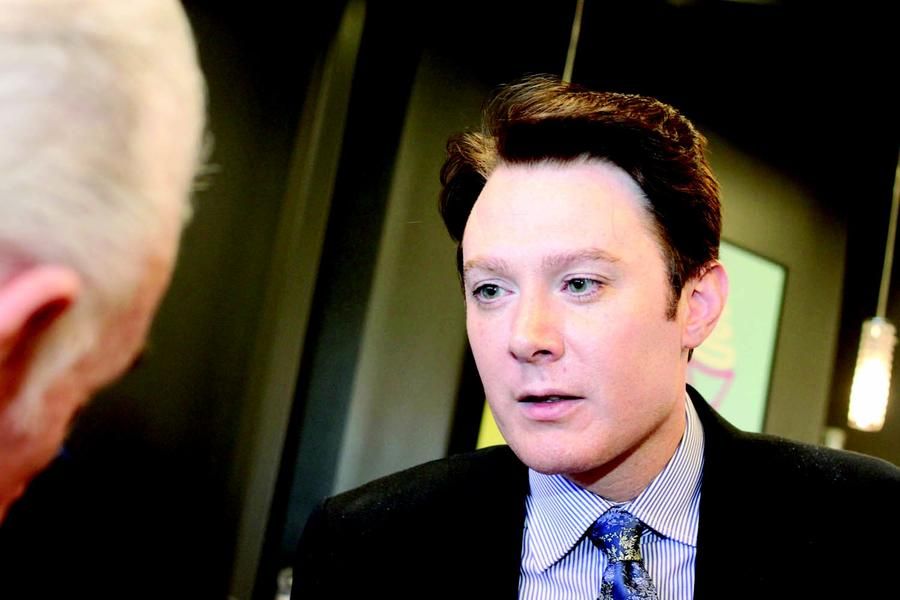 Friday was an exciting day.  Clay Aiken and his team kept his supporters busy by posting at Instagram and twitter.  Add in some information from people who met Clay and you know it was a busy time.  I think I posted the Friday mid-day report at least 3 times!  If you missed it yesterday, be sure and check it out now.  There are some great pictures included in the blog.
Besides all the exciting news about Clay and his campaign for Congress, there was an interesting article about Clay, Ruben, and Season 2 of American Idol.
The article is rather long so I have only posted a few paragraphs.  I do recommend that you read the entire article which is round one of a battle for the best reality TV show.  American Idol won the round against The Jersey Shore.
Vulture – What's the Best Reality Show Ever? Round 1: American Idol vs. Jersey Shore
…Season two of American Idol hit the ground running a scant four months after Kelly Clarkson's victory…Season two's top ten was stronger than what had come before: consider tone-deaf, Celebrity Rehab–bound season-one third-placer Nikki McKibbin to season two's flawless, spunky bronze medalist Kimberley Locke — no contest, right? …

…And at the top, the cuddliest rivalry in reality history: Clay vs. Ruben. They were genuine nice guys, real life strivers, true mensches with stunning voices. It was hard to root against either of them, but boy did people root for them; the Velvet Teddy Bear had rabid supporters, but season two saw the arrival of the hopelessly devoted Claymate, a species that roams the earth to this day. Clay and Ruben were neck and neck through all of season two, and even though Ruben eked out a victory, America rejoiced in watching Clay go the whole ten rounds…

…At its best, Idol is an underdog story, a story of transformation. We watch a bunch of dreamers get dumped off the turnip truck right onto a shiny-floored stage, and they evolve before our eyes. And who evolved more than the man whose journey is synonymous with Idol's second season: Clay Aiken. Behold how he changed from this … to this. (And then later this. And eventually this.) And whatever may become of his run for Congress, his life is fundamentally different than it was the morning he decided to audition. Even if we don't love Clay Aiken, I would argue that he is everything we love about American Idol: a gawky kid with a gift, seizing his only chance at the big time. We're not talking much about Ruben Studdard anymore, but it doesn't matter; Clay fulfills the promise of the show, which renews itself each year: Even the losers can become champions…

…Oh, I love them both. But what American Idol gave us in season two — its ability to adapt, to change lives, to make us rewind and attempt to learn Abdulese — is what allowed it to flourish…
Written by Dave Holmes, the article has a great video of Clay and Ruben and also has a link to the brackets for this fun contest.  You can read the entire article at VULTURE
~~~~~ 
Hopefully, today will bring more news, pictures, and tweets from and about Clay Aiken.  Of course, I will post them as soon as I can.
So…check in if you can to see the up-to-date news!
What did you think of the Vulture Article?
Clay Aiken News Network is an unofficial fansite. We are not affiliated in any way with Clay Aiken or his management. This website was made by fans for fans and makes no impression or impersonation of the official site, which can be found under the domain
clayaiken.com.