CANN is so lucky to have readers who share with us.  I just received some pictures and a wonderful recap from Clay's visit at the Democratic National Committee Headquarters in Washington D.C.
 Many thanks to Dayna B62 for sharing all the fun with us!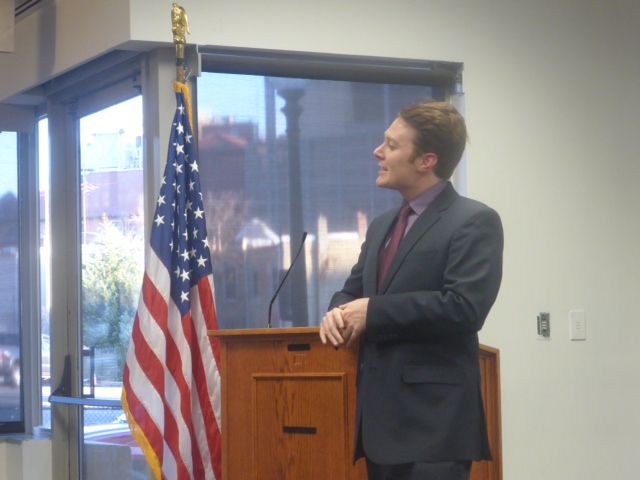 I have posted parts of the wonderful recap.  I wish we had room to share it all!
The recap:
Hi- back from DC and seeing political – man Clay in all his glory! I coerced my DH to drive to DC as I am not thrilled with city driving.
We saw Clay walk in with his campaign manager Gene Conti (we talked to him later).  Clay had a junky little blue Jansport backpack on, a long wool coat, and his hair was all crazy in the back!
My friend had been at the Atlanta fundraiser the night before and mentioned that she was coming to the DC event, too.  Clay said he'd forgotten to bring an extra suit!
Clay approached me, calmly held out his hand & said " I know I met you before…. where?" I was pretty stunned he'd remember me since I am shy, but managed to blurt out "Maybe the M&G in Easton Maryland last year?", he nodded and moved on to shake my husband's hand.  He asked his name and Clay said, "Well, thank you for coming".
I looked up just then looked and saw Gene Conti was watching us, and he winked at me! He then walked over and introduced himself. He told us a bit about himself- used to live in Bethesda, MD and worked with Paris Glendenning, but moved to Raleigh in 2001. I kidded him about losing his MD accent and acquiring a NC one. He was very personable. I realized later he's the one sending out the "please donate $5 now," emails every day!
NO press in view, no one was videotaping or taking many photos. About half the people there seemed to be under 40.
The president of the NC democrats introduced Clay – amusingly admitting, "he had the task of introducing a man who needs no introduction- you all know who he is! ".  He included a mention of Clay's stint on Idol, NIP, Special Ed teaching, and an interest in serving the people in Raleigh's district 2. Clay did his best to pretend to look out the window and appear blasé' during this introduction – ha!  People applauded when he stepped out front. Clay frowned and said, "No applause — I've had enough of that already!"
He didn't speak for long, maybe 5 minutes – said he wondered why there were chairs in the room because he wanted to mingle and meet everyone- "I won't be singing or performing and I don't even want to talk much" he said. He asked who was a NC resident. About half the hands were raised. He asked who lived in Ashland, Cary and (somewhere else in his district).  He said, " I will be SURE to chat with you tonight! "
At one point Clay talked about the redistributing on the map of District 2 as a " very artistic rendering of shape- like an MC Escher painting! ".  (As an art teacher, I was kinda excited to hear that comparison!)  He chatted a bit about volunteers; said NC was 52 percent Democrat… yet just 4 out of 13 (hope I remember that right) Congressmen in NC were Democrats.  Said he "wanted to send Renee Ellmers back home to NC" He mentioned this was the first time he walked thru the front door of the Democrat HQ as he'd "sneaked in the basement over the summer" to discuss possible strategies. I admit I zoned out a bit and admired his pointy shoes, the fact he had his feet turned so cutely on their sides as he talked. I asked my husband to sneak a few photos. After Clay spoke, people clapped & he said please, stop, enough!"
We let him circulate and stayed out of his way.  Nothing was said about donations at this event.
Close to 7 PM, he walked out of the room quite quickly and took a phone call. He came back, stayed until maybe 7:15 and wound his way across the room (I think we saw maybe three or four people asking for selfies which he took).  He finally got his coat and backpack on –
Rather quickly he said bye, thanks guys, see you, made eye contact with the "supporter" group, and was gone.  I am just not aggressive enough to ask for a photo, and it didn't seem right at that moment.
 ~~~~~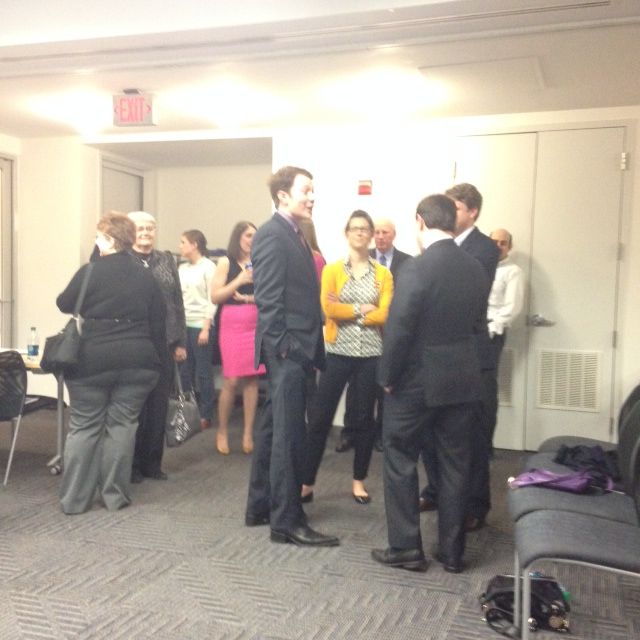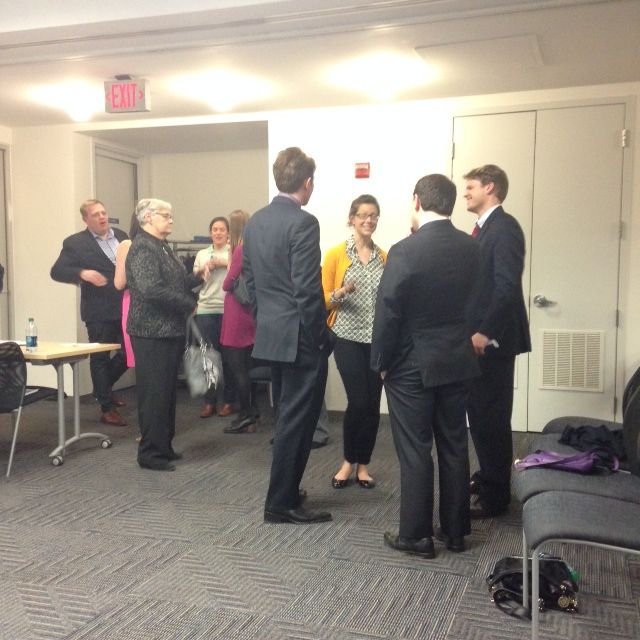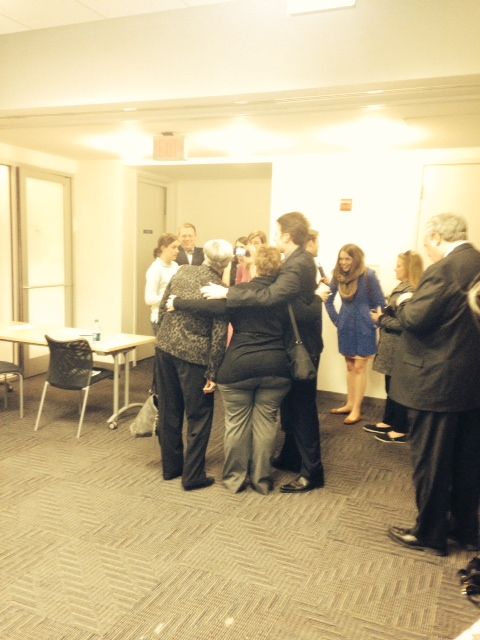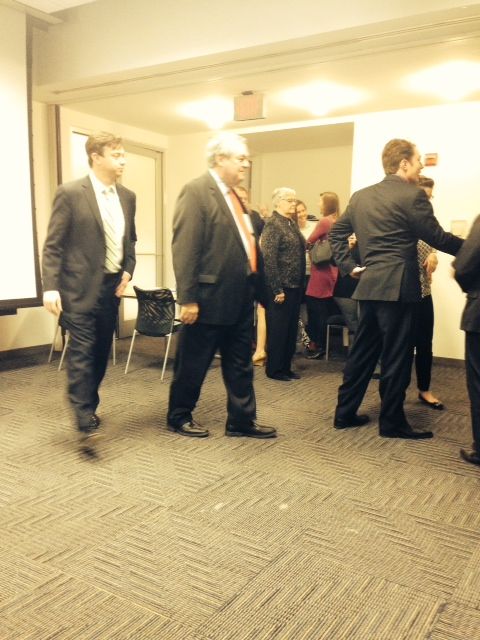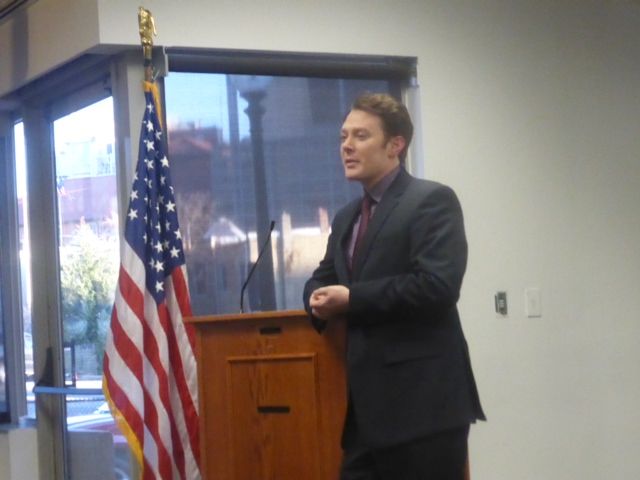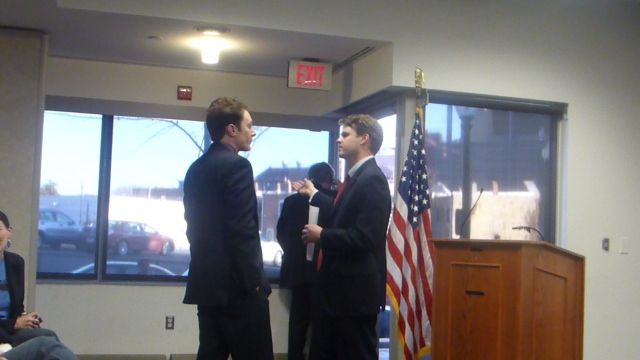 Thank you again for sharing all the fun.  I hope that each reader has a chance to meet Clay and support him as he campaigns for
the Democratic nomination for the congressional member of the Second District.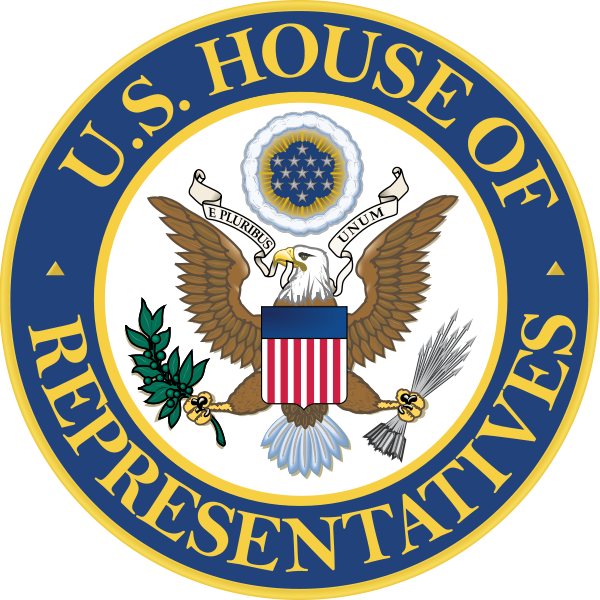 Clay Aiken News Network is an unofficial fansite. We are not affiliated in any way with Clay Aiken or his management. This website was made by fans for fans and makes no impression or impersonation of the official site, which can be found under the domain
clayaiken.com.