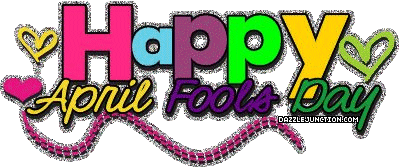 Today is April 1st, 2014. Clay Aiken is busy as he works on his campaign for the 2nd Congressional District in North Carolina. I know it's a serious time, but I bet Clay might play a few pranks on his friends.  Somehow, good hearted pranks and Clay Aiken seem to go together.
April Fools Day, sometimes called All Fools Day, is a day of unknown origin. Yet, most of the western world knows this is a day set aside for good-hearted pranks, hoaxes, gags, and giggles. It is a day that the gullible, well…watch out!
You Know What They Say About Fools…
It's better to keep your mouth shut and be thought a fool than to open it and leave no doubt. —Mark Twain
However big the fool, there is always a bigger fool to admire him. — Nicolas Boileau-Despréaux
Looking foolish does the spirit good. — John Updike
Let us be thankful for the fools. But for them the rest of us could not succeed. — Mark Twain
A fool sees not the same tree that a wise man sees. — William Blake
A fool must now and then be right by chance. — Cowper
It is better to be a fool than to be dead. — Stevenson
The first of April is the day we remember what we are the other 364 days of the year. — Mark Twain
On Monday, March 31st, a new article/interview about Clay Aiken was posted at Washington Whispers, a blog featured in U.S. News & World Report.  It was written by Nikki Schwab.  The article is long so the following is just a few statements from the article.  You can read the entire interview at WHISPERS
Clay Aiken Doesn't Want to Talk About 'That Show' 
…"I've got this platform and this microphone now because the people in this district and this state who supported me on that show and voted for me then," he says to Whispers, refusing to give "American Idol" a name drop. He also doesn't plan to call in any favors from his fans, called "Claymates." And at fundraisers, Aiken said he won't be singing for his supper. "No, I think I've retired from that for awhile," Aiken says.

Instead, Aiken is campaigning the old fashioned way, grip-and-grinning through North Carolina. "Honestly, the thing I'm probably the most passionate about is dysfunction," he says. "People are more interested in tearing down the opposite team then actually doing something positive." Aiken said he would absolutely work with Republicans if he got elected. "I'm going to be representing Republicans, so I certainly ought to be working with them," he says…
I always enjoy reading articles about Clay…I just wish that the writer had chosen a picture that wasn't at least 8 years old.
On Monday night, Clay traveled to Asheville to attend a private fundraising event.  I hope he raised buckets of money!  There was one picture on twitter from this party.
As always,  I will post the news about Clay and his campaign when it becomes available.
I hope you will check back to get the latest news.
Now, go out and have some April Fools fun!
Clay Aiken News Network is an unofficial fansite. We are not affiliated in any way with Clay Aiken or his management. This website was made by fans for fans and makes no impression or impersonation of the official site, which can be found under the domain
clayaiken.com.