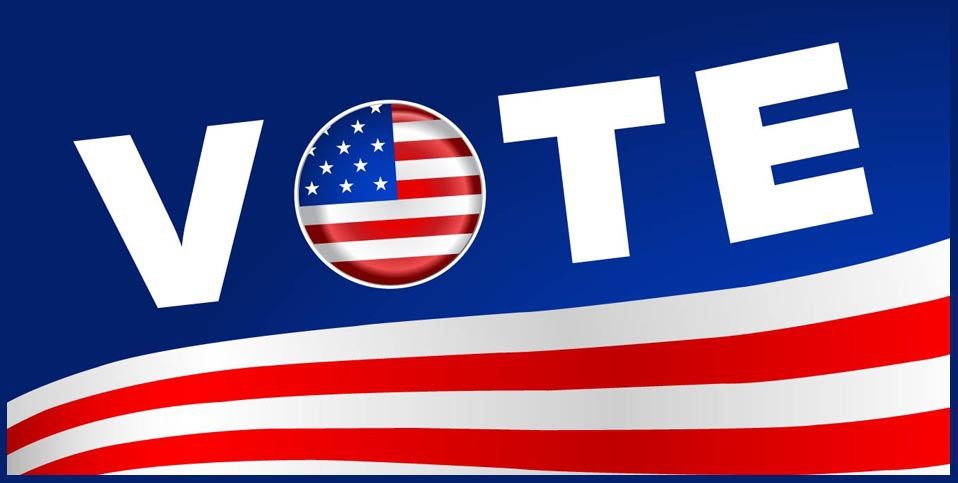 One week from today is election day in the United States.  
One week from today, I expect to see a new Representative for the 2nd Congressional District in North Carolina.
Clay Aiken had a busy Monday.  The following is what he posted
Great message, but according to many posts on twitter, Clay also stopped by 3 different early voting sites to say hello to the voters.  Yes, he was busy!
Clay Aiken visited The Second Harvest Food Bank of Southeast North Carolina.  It looked like he was interested in learning more about the facility.
The following message and pictures were put on Facebook
L Ron Pringle at Second Harvest Food Bank of Southeast North Carolina.
What a remarkable visit this morning with American Idol contestant and Congressional Candidate Clay Aiken. Great discussions surrounding the need for so many North Carolinians, we greatly appreciate his efforts and commitment in our fight against hunger!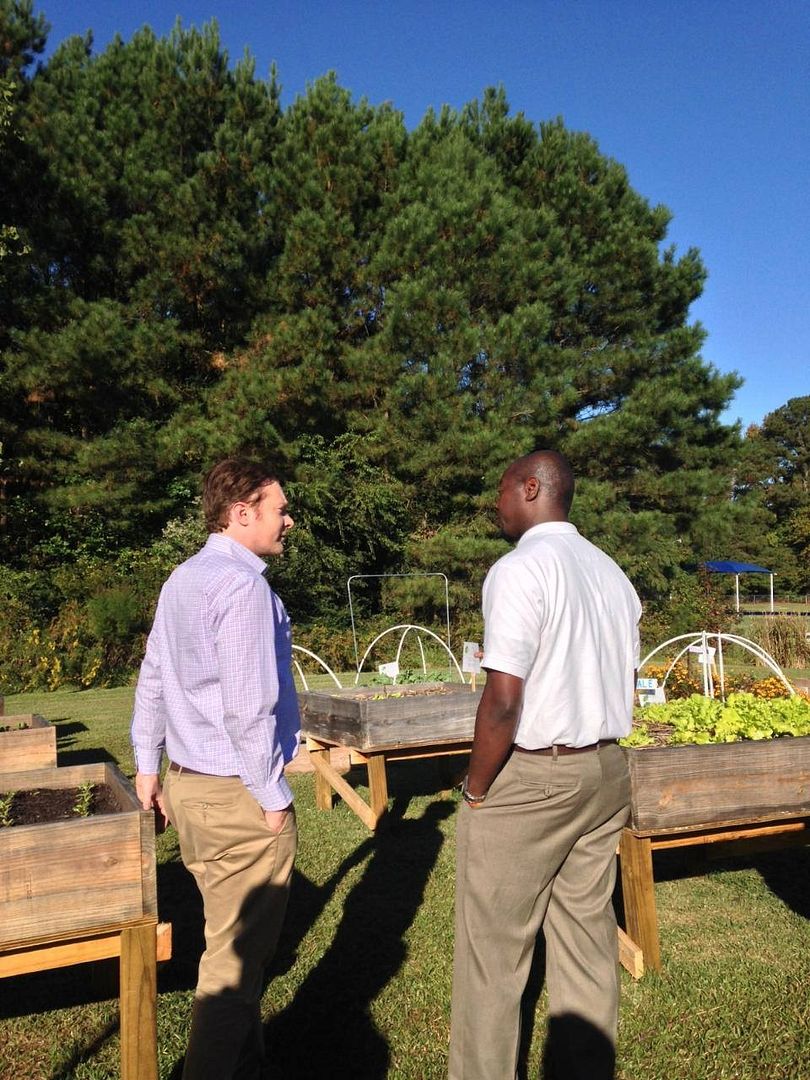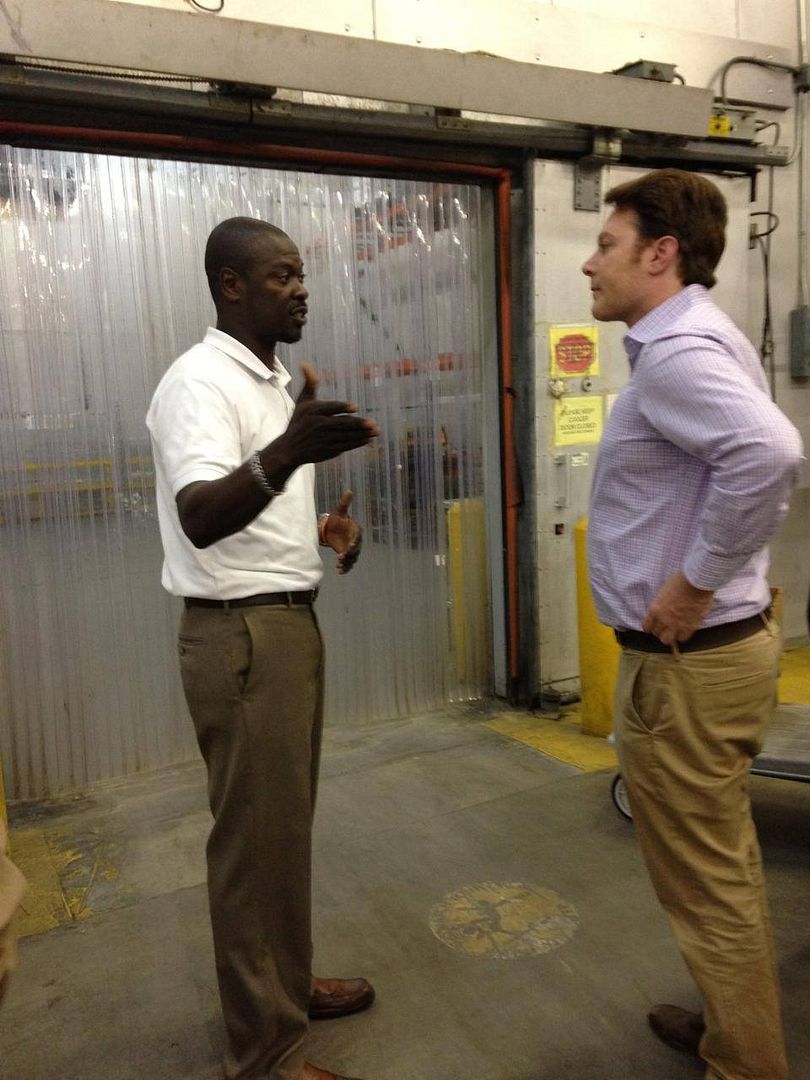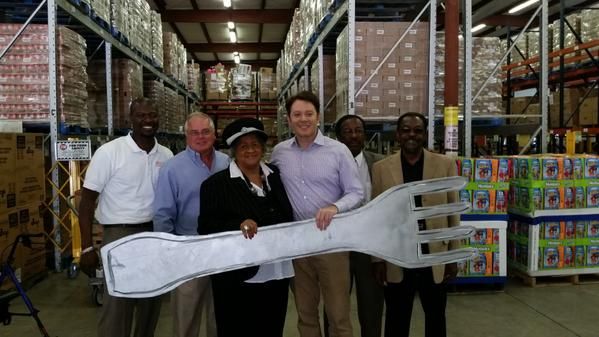 Clay's Town Hall Meeting in Lee County attracted a nice group of people who seemed interested and asked many questions.
~~~~~
ABC11 – Eyewitness News is featuring the District 2 Congressional Race. They posted a video and the following article at their website:
ABC11: RENEE ELLMERS AND CLAY AIKEN ON THE ISSUES FOR NORTH CAROLINA'S 2ND CONGRESSIONAL DISTRICT
As we count down to the Nov. 4 general election, one of the highest profile races in North Carolina is the showdown between incumbent Republican Renee Ellmers and challenger Clay Aiken in the 2nd Congressional District.

We sat down with both candidates and asked them the same questions on the issues.

First up is health care for American veterans and their plan to fix our embattled veteran's hospitals.

"They've actually taken numbers and fudged their system to make it appear better than it actually is. Those are the things that have to stop. We have to actually look at the issue. We have to make sure we're taking care of our veterans and stop playing games," said Ellmers.

"So this backlog that we all hear about, this backlog that's causing people a long time to get their disability checks processed, is in part because Congress doesn't do anything. They don't get anything done. They vote against, they vote against, they don't do anything. And, we have a backlog for that reason. So being proactive is part of it," said Aiken.

On immigration reform, we asked Aiken and Ellmers about their plan for a comprehensive bill.

"It makes sure that those people who are here illegally don't get a direct path to citizenship, but they're still able to get into the line. And they're able to pay into the system and pay taxes. Instead of living off the government, they're actually paying taxes into the government through payroll taxes. This type of bill would pass. The Senate bill would pass in the House right now. In fact, I think Congresswoman Ellmers would vote for it, but it will not get a vote because I think more people are interested in pointing fingers at the other party," said Aiken.

"The Senate passed legislation that would not pass the House. I would not vote for it. I believe it does open the door for amnesty," said Ellmers. "The pathway that I'm seeking is there again looking for that legal work status, admit wrongdoing, making sure we're getting these individuals out in the open so that we know who they are. We've got to secure that border!"

On the nation's newest terror fight, Ellmers and Aiken split on whether to send U.S. ground forces in to fight ISIS.

"No, I don't believe right now the U.S. should be sending ground forces in," said Aiken. "ISIS is a threat that we need to keep our eye on, but right now it is not a direct threat to U.S. soil and when it becomes a direct threat to U.S. soil, we need to reassess the situation."
Please visit the site to support the writer, Joel Brown and see the video.  You can see it at ABC11
~~~~~
There are already many things on the calendar for today…
Clay is scheduled to appear on Pivot TV on Tuesday, Oct 28 – 10:00pm Eastern, 9:00pm Central.  They also run  a 2nd late night showing.
The show is called "Take Part Live" One of the hosts is Meghan McCain.  According to their website:
TakePart Live

 is an interactive, nightly news show where viewers get informed and get involved. Every night, our hosts 

Meghan McCain

, 

Jacob Soboroff

, and 

Baratunde Thurston

 address the hottest headlines, ripped right from the twitter feed, in an environment meant to invite the audience to take part, live. They'll debate the nuances, exchange POVs, and sound off on the issues that mean the most to them in a rowdy, intelligent, hour-long conversation.
Sounds fun  and informative!
From The Moore County Democratic Party:
Clay Aiken to visit Carthage TOMORROW (Tues, Oct 28) at 11:30AM!
Posted by Ken Ochi on October 27, 2014 at 7:25 PM
Clay Aiken is scheduled to stop by the early voting location in Carthage tomorrow, Tuesday, at 11:30AM. He will join fellow Democrats at the Moore County Democratic Party tent. If you are planning to vote tomorrow or just want to come by and support Clay, the time to remember is 11:30AM. See you there!
Here are the details:
Tuesday, Oct 28 @ 11:30AM
Moore County Democratic Party Tent
Moore County Agricultural Center
707 Pinehurst Avenue
Carthage, NC
~~~~~
From the Cumberland County Association of Educators
Meet Clay Aiken
When
Tuesday October 28, 2014 from 4:30 PM to 6:00 PM EDT
Where
Educational Resource Center (E.R.C.)
395 Elementary
Fayetteville, NC 28302
You are invited to attend a meet and greet with Clay Aiken!
Please invite others to attend. They do not have to be members. Come and discover for yourself if Clay is a Public Education supporter.
Thank you for your attention and response, and we look forward to seeing at this special event event.
Sincerely,
Joseph Sorce
Cumberland County Association of Educators
ccaemedia@gmail.com
910-495-5265
~~~~~
 That is a lot to do in one day!!
And…you know he will be busy doing other things too!
Hang in there, Clay!  We all are sending good thoughts to you during this important week!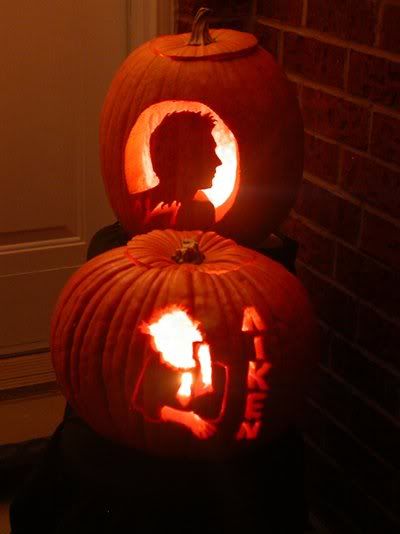 Clay Aiken News Network is an unofficial fansite. We are not affiliated in any way with Clay Aiken or his management. This website was made by fans for fans and makes no impression or impersonation of the official site, which can be found under the domain
clayaiken.com.