INDY WEEK is a large and active news source in the Triangle area of North Carolina.  It lists the cities of Raleigh, Cary, Durham, and Chapel Hill  in its internet banner.
Today, INDY WEEK published their endorsements for the up-coming election on November 4th.  It is with excitement that I can report that they are endorsing Clay Aiken for The House of Representatives-District 2.
The following is from INDY WEEK.
Our endorsements for the 2014 general election 
The mute button on my remote control is nearly worn out. My home mailbox runneth over with glossy campaign mailers. My email inbox overfloweth with subject lines like: "Please help us, Lisa," and "Listen, I'm urging you."

The INDY's endorsements are a way to cut through the noise, to read analyses of races that keep the greater good in mind. The process works like this: The news staff sends questionnaires to the candidates and conduct background research on them, including political experience, voting record, other endorsements and criminal background checks.

After we receive the completed questionnaires, the news staff discusses the pros and cons of each candidate. We judge the candidates on several criteria: experience, intelligence and their commitment to making the Triangle a more just and progressive place to live.

Then we vote on whom to endorse. Each news reporter writes a set of endorsements; however, these stories are not bylined because the endorsements represent the opinion of the INDYas an institution.

A quick note: Last month we held two candidates' forums, which substituted for questionnaires in those races: In Wake County, commissioners in Districts 1, 2, 3 and 7; N.C. House 40 and 41; and State Senate 16 and 17. In Orange County, the forum featured commissioners' candidates in District 1, plus N.C. 23, House 50 and House 56.

As to who is giving how much to whom, campaign finance reports for the third quarter aren't due until Oct. 27, a little over a week before Election Day. We'll blog the reports—sometimes they take a while for the boards of election to process them—that week…
U.S. House, District 2
Renee Ellmers is a problem. The hawkish, self-described Tea Party Republican g is committed to repealing Obamacare, rolling back women's rights and deploying the young men and women of Fort Bragg to fight ISIS in Iraq and Syria. She is an NRA-endorsed Islamophobe, and while the rest of her party cedes gay marriage as inevitable, just two weeks ago she held fast to the now-outdated "one man and one woman" talking point.

Congress is gridlocked and ethically compromised. Washington is filled with freshmen Representatives who show up with big dreams to accomplish something but are quickly ground down by the quid pro quo machinery. Clay Aiken seems to understand this and to have really thought about it—perhaps there is a chance that this knowledge will vaccinate him from the seemingly inevitable. Aiken has built his campaign on his desire to not just become another rank-and-file Democrat; with no ambitions as a career politician, perhaps he can remain independent of the party apparatus and beholden only to his constituents.

If anyone can do it, Aiken can. He already has a name and a fortune. He seems to view political office as a form of public service, not a job. This gives him a leg up on many other House Democrats. His nuanced and humane positions would also be a breath of fresh air in a room of dull Democrats. Aiken supports the Earned Income Tax Credit, a higher minimum wage, and has been out front on workers' rights, venturing out to rural Tar Heel, N.C. to meet with a union attempting to get representation in their poultry plant. He understands that the Affordable Care Act has issues, but is for tweaking it rather than repealing. As a high net worth individual, he understands that the one percent have to pay their fair share and shouldn't get special tax breaks. Aiken also gets disability advocacy. His non-profit National Inclusion Project is at the forefront of disability issues, bypassing many older nonprofits, as it seeks to integrate the disabled with the non-disabled. With his heartfelt, earnest Progressivism, forged in personal experience, Aiken would be a unique and welcome addition in the Democratic Party and the House of Representatives.
You can read the entire list of endorsements at INDYWEEK
Congratulations to Clay Aiken!!  This is wonderful!!
Lets make sure we  share this great news on Facebook and Twitter.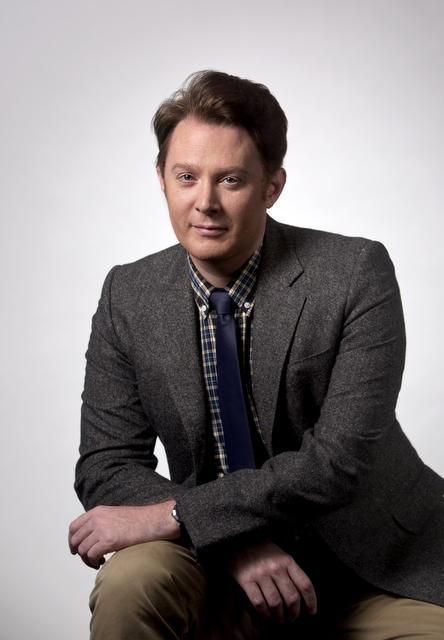 Clay Aiken News Network is an unofficial fansite. We are not affiliated in any way with Clay Aiken or his management. This website was made by fans for fans and makes no impression or impersonation of the official site, which can be found under the domain
clayaiken.com.