Congratulations to American Idol for an exciting Final Finale on Thursday Night!  It was fun to watch the return of so many of the former Idols!
The program has produced so much publicity…most very good, but, as always a bit of negative too.  Here at CANN, we will be reporting on the positive!
This is the 2nd blog about the Finale.  If you didn't see the first one, it is titled "The Real Standout".  Check it out.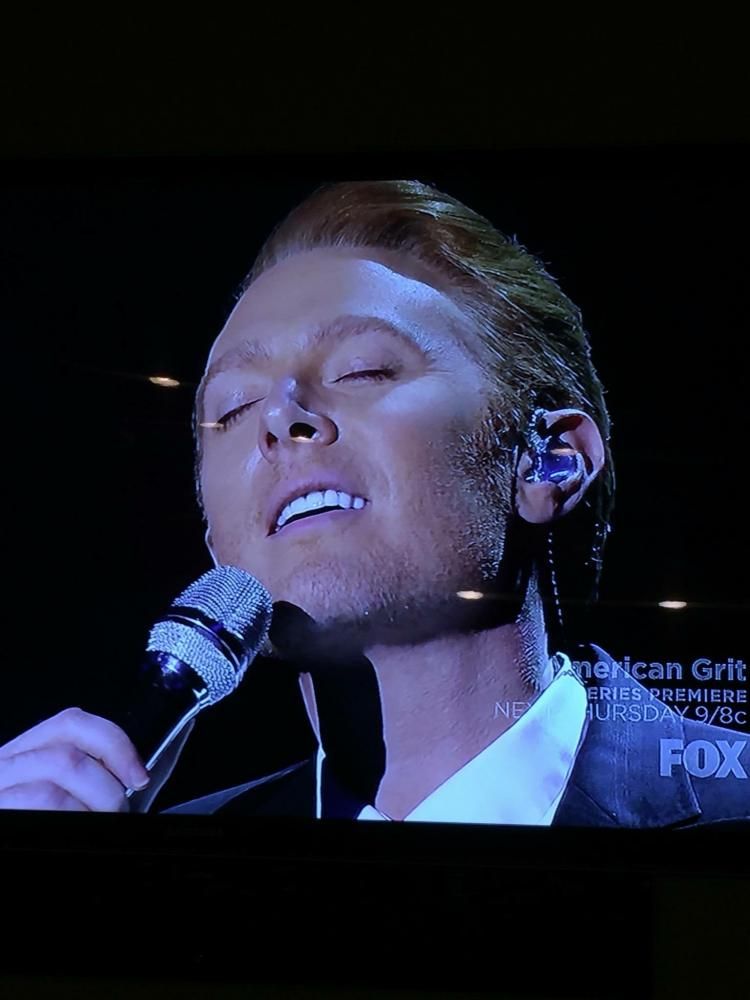 The following are some of the articles about the finale.  I will only be posting the parts about Clay.
Broadway World
AMERICAN IDOL Series Farewell Surges 55% Over Last Year's Finale
Deadline reports that last night's two-hour series finale of American Idol  ended with a bang, delivering a 9.6/15 in metered market ratings. The show earned a 3.0 rating among adults 18-49 and was watched by 12.94 million viewers…

…The highest-rated season finale of American Idol remains Season 2, when Ruben Studdard faced off against Clay Aiken on May 21, 2003. The show delivered an unheard of 16.8 rating among the 18-49s and a staggering 38.06 million viewers…
You can read the entire article at BROADWAYWORLD
Inside Edition
Tears, Apologies and High Emotions: 'American Idol' Ends Its 15-Year Run

…Thursday nights' show was a goodbye to 15 years of Idol — one of the biggest hits in the history of TV.

Former winners and contestants streamed on to the stage to start the show and throughout, the biggest stars to come out of idol took their turn in the spotlight.

From Jennifer Hudson to Carrie Underwood to Fantasia, they all performed on the show that made them household names. Even Clay Aiken and Ruben Studdard performed…
You can read the entire article HERE
KARE
American 'Idol' crowns last champion

…The Idol season finale, criticized in many years as a cheesy spectacle overstuffed with promotional appearances by recording stars, had a different feel on its final outing. It was nostalgic and celebratory, as the series stayed in-house with performances by many memorable alumni, including a moving Season 3 reunion of Oscar winner Jennifer Hudson, winner Fantasia and LaToya London and songs by Season 2's Ruben Studdard and Clay Aiken, the champion and runner-up from Idol's most-watched season finale…
 You can find this article at
KARE
Entertainment Tonight
From Carrie Underwood to Clay Aiken: 8 of the Most Jaw-Dropping Transformations From 'American Idol' Finale

…Many of the show's contestants have gone on to make a 

name for themselves in the entertainment industry

, and in doing so, have undergone fierce makeovers. Here are eight of the most shocking

 Idol

 transformations fans witnessed on last night's finale:

5. Clay Aiken: The 2003 runner-up put his music on the back burner to pursue politics, and that was evident when he performed on the finale in a traditional suit.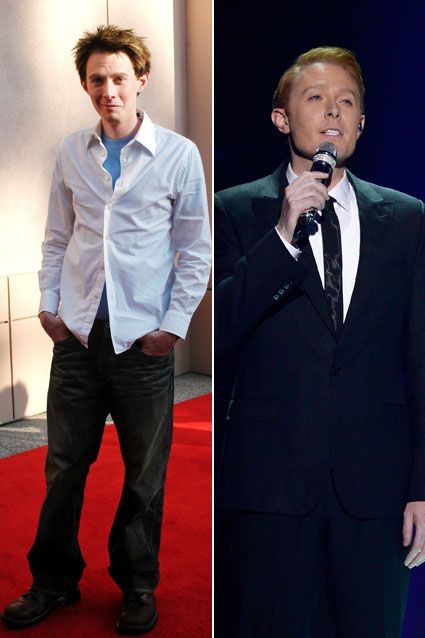 Boston Herald
…Among the returnees from yesteryear: Hudson, Carrie Underwood, Fantasia, Tamyra Gray, Kimberley Locke, Colton Dixon, Diana DeGarmo, Skylar Laine, Kree Harrison, Ace Young, Ruben Studdard, Latoya London, George Huff, Daney Gokey, Katharine McPhee and so many more.

Judging from the audience reaction, season two runner-up Clay Aiken is as popular as ever…   The link is in the blue title.

CNN Money   To read the entire article, visit CNNMONEY

About 13.3 million people tuned in for the finale of "American Idol," a retirement party that showcased the singers who owe their success to the Fox reality show…

…Backstage, the night had the feel of a high school reunion, season two runner-up Clay Aiken said.

"Did many cry? No. But for most of us it is like seeing our high school closed," Aiken told CNNMoney. "It was an important part of making us who we are, but many of us haven't gone back to it in years. But it is a part of us."Aiken, like dozens of other past contestants, sang on stage during the finale broadcast.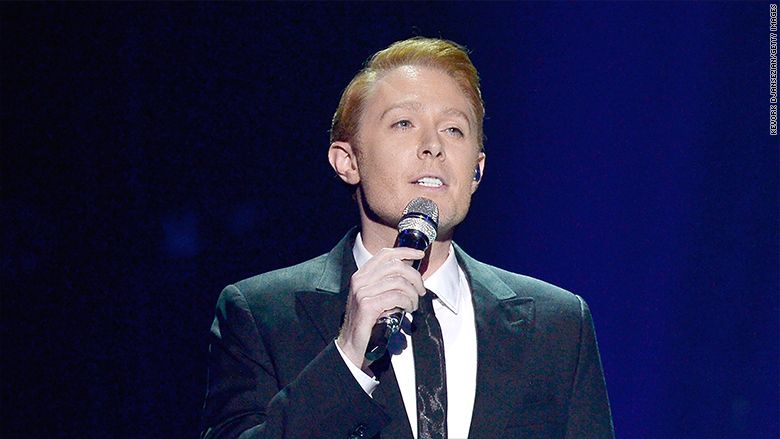 ~~~~~
The following are a few random pictures!!
Do take a moment and read Clay's Facebook page.  He has posted a lot of pictures and has a wonderful message about friendship and winning!!
Clay Aiken News Network is an unofficial fansite. We are not affiliated in any way with Clay Aiken or his management. This website was made by fans for fans and makes no impression or impersonation of the official site, which can be found under the domain
clayaiken.com.