Today is December 28th…there are only four days left in 2016.  Since I am interested in news relating to Clay Aiken, I thought it would be interesting to choose some special moments from 2016 for Clay Aiken and his fans.
Looking back over the year, it has been fun to review all the different events Clay chose to be involved in. Some of you will wonder why I left out one of your special moments to remember.  Hold on to these ideas and please, share them with us.
So…for the next few days I'll be posting my favorite Clay Aiken events for 2016.  As always, your comments are appreciated
January – February – March
January 4th      Web Concert
Clay promised a Web concert for all the help during his year as a candidate for Congress.
Clay and Ben Cohn performed 14 songs and the concert lasted about one hour. Clay was dressed casually in jeans and a hoodie. He promised to come back later and sing Touch.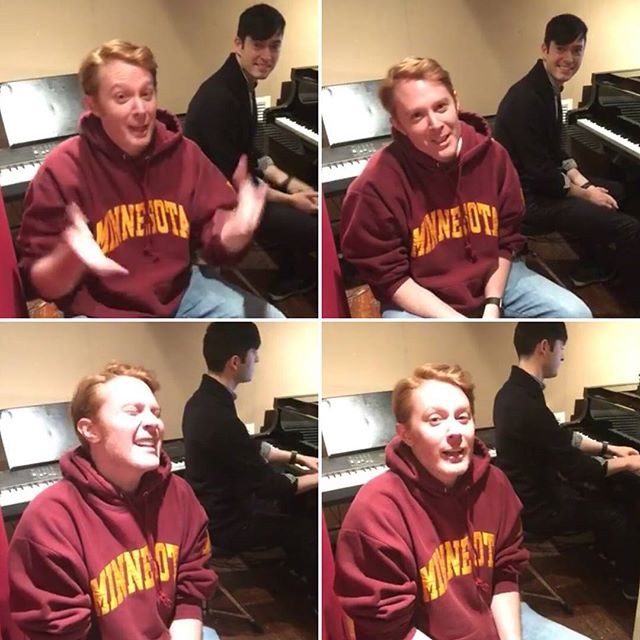 January 20     American Idol Auditions Show 
Clay was shown being one of the elimination judges in Philadelphia with his friend, Michael Orland who is the pianist with American Idol.  Clay had to judge one of the worst "joke" auditions of the entire show.   A portly man dressed himself up and made some of the most unusual sounds that he thought was singing.  He also danced around in a pleather outfit and ended the "performance" with a cartwheel that made him land on his "behind".  It also made his top drop to his waist.
January 29     CNN with Brooke Baldwin
Who wouldn't want to see Clay on CNN?
This segment with Clay was interesting.  Brooke asked good questions about Donald Trump and about Clay's political campaign.  Clay was articulate and knowledgeable  and didn't hesitate to speak up.  He was able to say some positive things about Mr. Trump but wasn't afraid to also find some flaws.  Clay was excellent on the show.
February 10     Metro Focus – A Multi-platform news organization
MetroFocus is a multi-platform news magazine focusing on the New York region. The MetroFocus television program features news, smart conversations, in-depth reporting, content from many partners and solutions-oriented reports from the community.
As part of their ongoing American Graduate series, Executive Director of Marquis Studios David Marquis joined Metro to discuss the Marquis Inclusion Program, which uses arts to promote the inclusion of disabled children, and resulted from a partnership with recording artist Clay Aiken's National Inclusion Project.  The following is from the video Metro Focus showed other show.
February 25    Twitter
Clay tweeted and retweeted more than 25 times during the Republican Debate
February 25    Puppy
Clay introduced the "puppy with no name" to us on Instagram
March
Clay was a guest on CNN 6 times in March!!
March 8     Huff Post-Politics
Clay Aiken posted a blog on Huff Post-Politics. Titled Why In The World is Clay Aiken on CNN, the article is a well- written piece about the political climate that is part of our world these days.
Clay wrote about the disdain that people from both sides of the political aisle have for politicians and he emphasized the importance of becoming involved in the political process.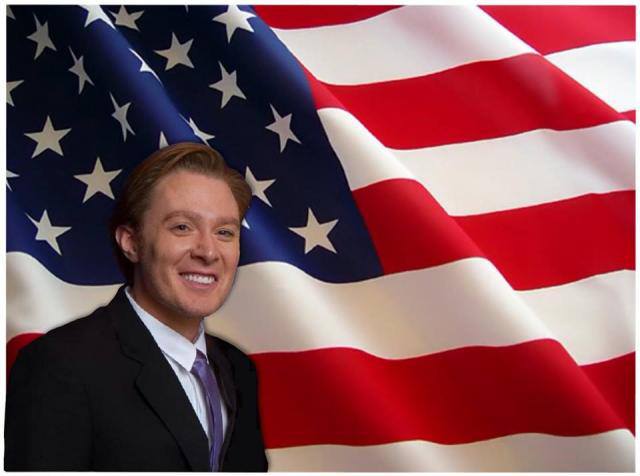 March 15   New Blog at Huff Post, Fox & Friends, CNN, Al Jazeera
Clay's new blog was about the differences of the two democratic candidates
At Fox and Friends, Clay talked about his endorsement of Bernie Sanders.
Clay was on two different segments on CNN with Brooke Baldwin.  In the first segment, Brooke and Clay talked about Clay's new blog and his official endorsement of Bernie Sanders. Clay explained that the reason he is endorsing Bernie Sanders is not because he is against Clinton, but that he feels it is important to have a primary that will strengthen the candidates.
Clay and Donna were both back for the next segment.  They were joined by Trump supporter, Pastor Mark Burns of the Harvest Praise and Worship Center.
March 15th was one  of the last days for Al Jazeera. Clay chatted about the Primary election in North Carolina.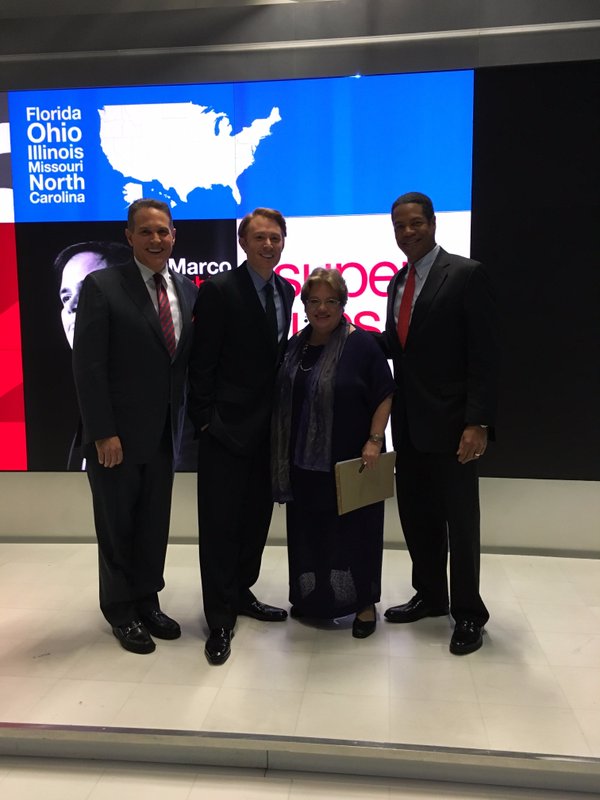 March 30     Yahoo News Live
Clay chatted with Bianna Golodryga and discussed Trump's presidential candidacy and the ongoing debate over the LGBT law passed in his home state.  What an excellent conversation.  Clay knows so much about North Carolina politics.  I always learn a lot when I listen to him.
Clay was certainly busy in the beginning of 2016.  It has been fun to look back and realize that we followed Clay through a very important part of his career.  I am glad we got to watch these steps.
I hope you will return tomorrow as we look at the next steps in 2016 for Clay Aiken!
Clay Aiken News Network is an unofficial fansite. We are not affiliated in any way with Clay Aiken or his management. This website was made by fans for fans and makes no impression or impersonation of the official site, which can be found under the domain
clayaiken.com.