Let The Week-end Begin!
Did you have a chance to find and watch the new pod-cast with Clay Aiken? It was released on Friday, 23, 2015.  Clay only has a few moments on the pod-cast, but as usual, he sounds great.  If you haven't had a chance to hear Clay, the easy way to hear the Pod-cast is through SoundCloud.
As you listen, Clay has two sections that he is in.  First is about at the 17 minute mark and it is very quick.  The second comment from Clay can be heard at about the 22 minute mark.  This one is much longer and excellent.  You can easily move the marker to the minute marks.
The link to this pod-cast is at SOUNDCLOUD.  When you get to the page, make sure you are watching the link to "Marquis de Lafayette".
~~~~~
David Burstein wrote a disparaging comment about Clay in his article titled:  Here's Why Donald Trump Really Could Be Elected President.  It's too bad that Mr. Burstein didn't do his homework.  His comment which assumes that Clay is not a celebrity and that he was not serious about running for Congress,  is way out of touch.  Anyone who knows Clay knows that he made running for Congress a 24 hour a day job.  He did everything he could to reach out to the people of District 2 of North Carolina.
After reading the article, I wondered what Clay did on October 24, 2014.  This is what I found!  This interview is wonderful…Mr. Burstein, you need to read this!
On Friday, October 24th, the fayobserver.com posted an interesting interview with Clay Aiken.  This news site  followed Clay's campaign for Congress from the very start of the trail and they were fair and interesting as they posted about the campaign.
fayobserver.com – Clay Aiken
…Describe your occupation/career experience and any military service: Co-founder, The National Inclusion Project, founded 2003; ambassador for education programs, UNICEF

Who do you most admire? From a political perspective, I most admire the work and legacy of Terry Sanford. But from a personal perspective, my mother has always been the example of grace, strength and character that I aspire to emulate.

Favorite book: "I Am One of You Forever'' by Fred Chappell

Favorite movie: "Whale Rider''

How long have you lived in the community you would represent? 33 years

The one quality I most ADMIRE in a leader is: Flexibility.

My biggest character STRENGTH is my: Resilience and determination.

My biggest FLAW is:  I'm unscripted and speak my mind.

If elected, I promise voters that I will NOT: Take orders from anybody but the people of the 2nd District.

How do you define yourself politically, beyond party affiliation? I don't define myself by party affiliation. Like most North Carolinians, I want what's best for the folks of our state and our district. I'm not going to Washington to work for a party leader  —  I'm going to work for the people of the 2nd District. All politics is local.

What are your top three legislative priorities, with one being the most important:

In Congress, I'll fight to be a voice for the thousands of active-duty military based at Fort Bragg and veterans who call the 2nd District home. Recently, we've seen Fort Bragg put on the chopping block in the defense budget and our veteran community ignored by the federal government. I'll make serving the military and veterans a top priority by seeking a seat on the House Veterans Affairs Committee, a committee currently without any representation from North Carolina.

We need to create good jobs and bolster our local economies. We should make it easier for employers to hire workers by reducing the tax burden on small businesses and incentivize businesses to hire veterans. And we should expand the earned income tax credit to reward work while helping more North Carolinians reach the middle class.

But, the reality is, in order to be effective in getting any of these important issues resolved, we've got to send a message to Washington that they've got to work together to get things done. That's how it works in the real world — in our communities, our schools, our churches and our neighborhoods. And that's the only way we're going to create jobs and serve our veterans.

Officials have said veteran growth in the Fayetteville region has far outpaced the rest of the nation. In addition to temporary clinics, what can the federal government do to get veterans in for care faster?

Additional clinics is a good first step. In Fayetteville, the VA is experiencing an influx in the veteran population, and the area doesn't have the facilities to meet the demand.

In addition to facilities, we should increase the number of claims processors. Our current congressperson voted against a bill that would have increased the number of processors in our area.

And there needs to be a larger restructuring of the transition from care under Department of Defense to Veterans Affairs. There should be some overlap between the oversight of DoD and VA when our servicemen and women are transitioning back into civilian life. For many of our veterans, it's like jumping from one riverbank to another, and too many of our veterans are falling into the water because of the gap in transition between the two departments.

North Carolina lawmakers refused money that would expand the Medicaid program under the Affordable Care Act. Research by the Robert Wood Johnson Foundation estimates the state will miss out on $40 billion in federal funding, and hospitals will lose more than $11 billion in reimbursements. Some smaller hospitals may close. Would you push for the state to take the Medicaid expansion money or stick with its current position?

I think it's essential that our state legislature vote to expand Medicaid. Currently, North Carolinians who are between 100 percent and 138 percent of the poverty level do not qualify for Medicaid, even though the Affordable Care Act extends coverage to these individuals on a federal level.

This is not only hurting the individuals who fall into this low-income range, but it also hurts our hospitals. Cape Fear Valley Medical Center caters to a large uninsured population, and the hospital is losing millions of dollars a year because of revenue that is lost when patients are uninsured and without Medicaid.

North Carolina taxpayers are among the biggest contributors to the federal funding that went toward Medicaid expansion under ACA, but we are reaping none of the benefits. It's time the N.C. General Assembly spend taxpayer money wisely and thoughtfully and expand Medicaid in our state.

Some experts have said for the U.S. military to defeat ISIS, ground troops will eventually be needed. Do you envision any scenario whereby you would support putting boots on the ground to deal with this threat?

We've ignored the threat of the Islamic State for too long, and I agree with the decision for air strikes to support the Iraqi and Syrian ground forces as they push back against ISIS in the region.

We've also got to compel the surrounding nations to commit their own ground forces to protect the areas currently being threatened by ISIS fighters, and the U.S. strategy should continue to be to provide air support for those forces combating ISIS.

As long as ISIS doesn't present an imminent threat to U.S. soil we should not be putting additional boots on the ground.

America should, as Teddy Roosevelt put it, speak softly and carry a big stick. Any threat to U.S. soil should be met with the full force of the nation's military might. But it should not be the role of the U.S. to be the police force for the world.
~~~~~
Clay put lots of miles on his bus on October 24, 2014.  The following are a few pictures he took along the way!!
I look forward to hearing about the next exciting event Clay will participate in.  
I love seeing the respect he gets from the people who know him.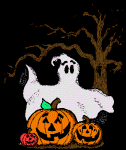 Clay Aiken News Network is an unofficial fansite. We are not affiliated in any way with Clay Aiken or his management. This website was made by fans for fans and makes no impression or impersonation of the official site, which can be found under the domain
clayaiken.com.