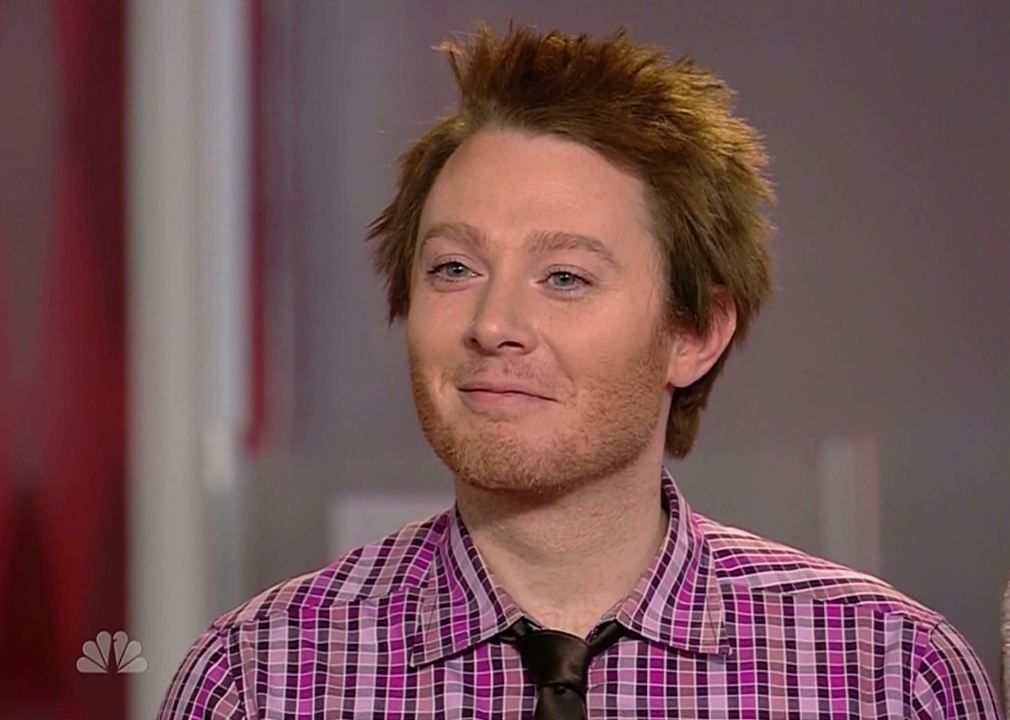 As Celebrity Apprentice continues, it seems that more and more Internet sites are presenting their reviews an opinions about the show.  As I am writing this, it has only been 24 hours since the program was over.  I have listed   17 articles about Clay Aiken and Celebrity Apprentice.  There are probably at least 20 more that mention Clay but are short and mostly quote the articles I have mentioned.  I am sure there will be more published during the week.
I do hope that you are visiting these sites and when you can, comments always make the site feel good.    OK…….the following articles are some of my favorites.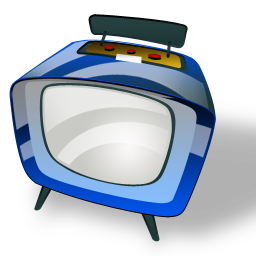 Recappers Delight – Funny Television Recaps
by Claire Abraham
This article is a fun review of Celebrity Apprentice.  The writer uses humor to get her point across.  AND…she mentions Clay throughout the article, giving him credit where credit is due.  The following are a few mentions of Clay from this article:
…Lisa comes through the door pumping her fist like a football player who scored the winning touchdown rather than like a person who was in danger of going home after losing her fifth task in a row.  Clay questions the glee, as Lou is still a person, but Lisa tears him a new one because that is what Lisa does, pretty much, for a living. Then Aubrey talks trash about Clay in a confessional, because that is pretty much what she does as her only really consistent gameplay tactic.
…In the Forte car, the world finds out something that we never knew.  Clay knows how to use puppets.  He used to use them in church.  Clay tells the camera that he's not sure how the folks at Forte operate, and he hopes they will all get along.  So, of course, that's the cue that a fight is about to break out.
…It's rehearsal time at Forte, and Clay and Lisa begin really working with their puppets.  Penn has a stunned revelation.  Clay is good at this.  Clay is REALLY good at this.  His squeaky voices and clever connections stay completely up to speed with Ms . Twenty Years in the Business.
…So, how did all this fighting affect the performance?  Forte killed it. Penn led the festivities with infectious energy.  The first skit was about having the puppets discuss an activity one could do in a foreign country.  The result was Bjork ice-fishing in Iceland and Clay, who had the more difficult task of being the lucid one in the skit, was… wonderful.  That's not just my Claymate heart talking.  That's the concensus all over the internet.  If he ever decided he just can't get any decent original songs for his albums, he could join an improv troupe and be just wonderful at it.
There is so much more in this article.  You can read the entire review at RECAPPER
Reality Blurred –  Clay Aiken Finds His True Calling As An Improv Puppeteer After Lisa Makes Dayana Cry.
by Andy Dehnart
… Clay Aiken  surprisingly, offered a sexist read of these events that rivaled the kind of stuff Donald Trump would say; Clay wrote off Lisa's anger by suggesting it was because Dayana was more attractive ("screw beautiful—stunning") than Lisa. Please.
… But the big surprise was Clay, who proved himself to be both a good puppeteer and a gifted improvisational comic. He was so funny he caused Lisa to crack up, at least more than she did later…
This article can be found at REALIYBLURRED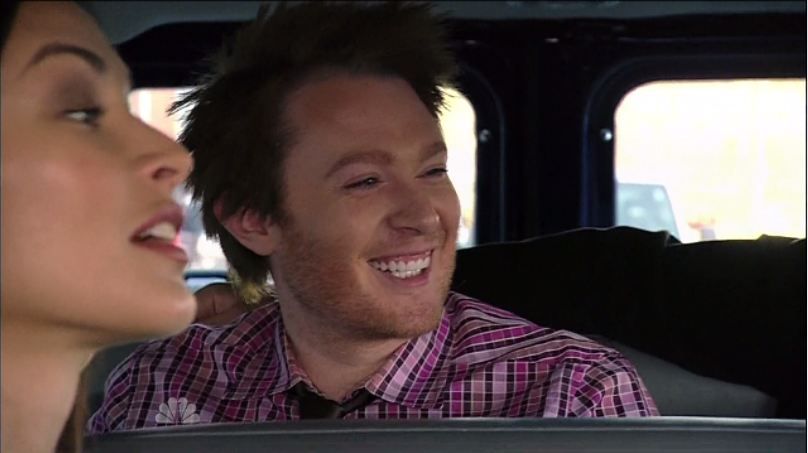 The Majors – No Surprise In Celebrity Apprentice As Longshot Paul Teufel is Axed
Celebrity Apprentice Latest Odds 4/16/2012
Clay Aiken (3-1)

We all discovered Clay's a wiz at improvisational puppeteering! Who knew? (But we should have suspected…)

You have to give Aiken credit for not only being a puppet master, but for knowing exactly when to weasel and when to wait for others to do the weaseling. That's one smart weasel!

While the former runner-up in American Idol remains the favorite, his odds stay at 3-1 because his strongest competitors are still around.

You have to assume Clay's strategy is to:

– WAIT for manic/depressive Lampanelli to… a) Have a stroke; b) Get strangled by Mendoza; c) Get put into intensive care after Lou Ferrigno returns with 'roid-rage and follows through on his previous threat to throw Large Lisa "through a wall;" d) All of the above.

– WAIT for Penn to go over the limit for Celebrity Apprentice Personal Days Off, miss his third show (you figure that bus will eventually pull up), and get let go by The Donald.

– SLYLY PROVOKE Aubrey (shouldn't take much) into calling him any one of a dozen gay slurs (her choice) and forcing her termination.

– WISELY CONCLUDE that the remaining others are no match for his vastly superior weasel skills.
Weasel???  No…But I am glad they see that Clay is talented!!
The entire article can be seen at  THEMAJORS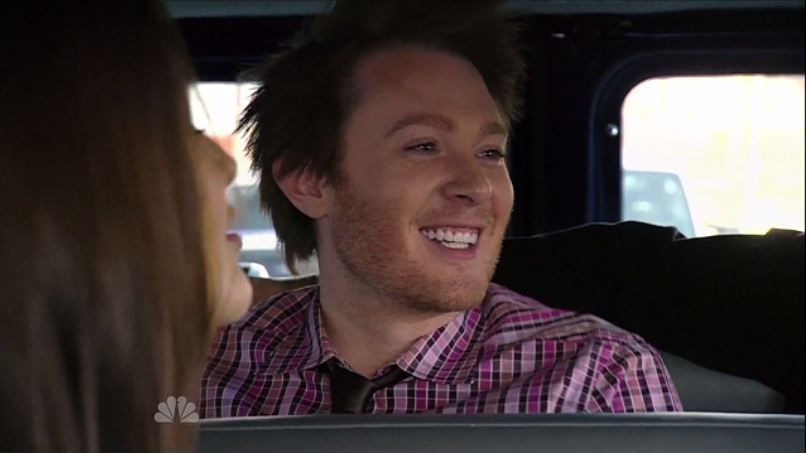 Television Blend – Celebrity Apprentice Power Rankings: Why Is Clay Aiken So Good With Puppets?
Author: Jessica Grabert and Mack Rawden
Each week, Jessica and Mack rank the celebrities.  Each week, Clay moves up in the rankings.  This week, Clay is ranked #1  The following is what they say about Clay:
The Celebrity Apprentice Power Rankings are an ordered compilation of weekly lists put together by TV Blend writers Jessica Grabert and Mack Rawden. Each week after viewing the episode, they each rank the competitors in order. Seventeen points are given for a first place vote, and this week, eleven were given for a last place vote. Eleven competitors have already been eliminated; therefore, those people automatically occupy the bottom slots. Here is how this week's voting panned out, complete with analysis on how the celebrities might fare moving forward.

#1) Clay Aiken (34): If you didn't watch this week's episode, find it immediately, if for no other reason than to watch Clay manipulate puppets. I couldn't even believe some of the sounds coming out of his mouth. If the whole singing thing doesn't work out, he could easily have a second career in voice acting. Every character he played had a different tone of voice, and some of his off-the-cuff lines were brilliant. I can't say enough positive things about the American Idol contestant this week.
Here's a look at how the ballots shook out…
Jessica:
Clay Aiken (17)
Penn Jillette (16)
Aubrey O'Day (15)
Arsenio Hall (14)
Dayana Mendoza (13)
Lisa Lampanelli (12)
Teresa Giudice (11)
Mack:
Clay Aiken (17)
Penn Jillette (16)
Aubrey O'Day (15)
Arsenio Hall (14)
Lisa Lampanelli (13)
Dayana Mendoza (12)
Teresa Giudice (11)
This review is always lots of fun and I love reading about each of the contestants.  You can read the entire article at TVBLEND
Thank you to cindilu2 at CV for the screen-caps that she worked with…great pictures!!  Don't forget to click on the pictures to see them in the original size.
Are you surprised that Clay is getting so many positive reviews about his Improv/Puppet work?
Are you still upset with Aubrey for her "gay bullying" of Clay?  
Do you think GLSEN is aware of what Aubrey is saying?
Thanks for all your support…I always love to hear from you!
Clay Aiken News Network is an unofficial fansite. We are not affiliated in any way with Clay Aiken or his management. This website was made by fans for fans and makes no impression or impersonation of the official site, which can be found under the domain
clayaiken.com.