If you are a fan of Clay Aiken, you probably realize that Monday' s are usually good news days.  That was the way it was yesterday as many different bits of news came to light!
Talk Stoop Interview
We learned early in the day that the scheduled interview with Cat Greenleaf  on NBC has been rescheduled for Thursday, July 22nd.  It will be shown at 6:15AM.  It will be shown again later in the day on the computer at Talk Stoop. Two more days to wait to see Clay, suspenders and all on TV.  Cat Greenleaf and  Clay looked like they were having a great time together.  I bet thee interview will be great!
Clay Gets A Haircut!!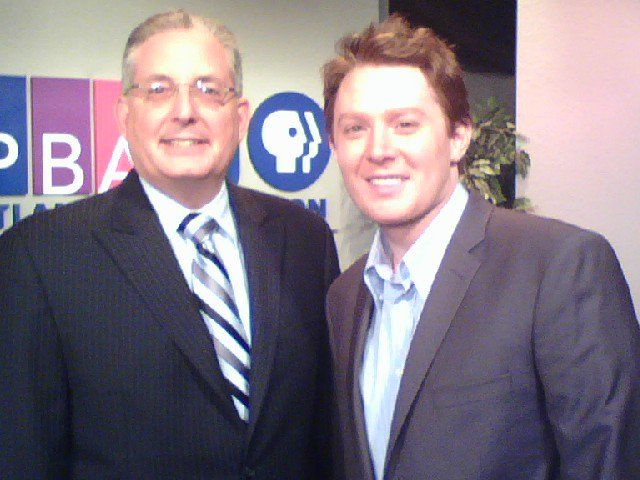 Ed Slott and Clay Aiken met at the  PBS TV station in Atlanta, Georgia.  Mr. Slott had his picture taken with Clay and put it on his FaceBook page and even Tweeted it.  It was a real treat for Clay fans to see the picture as it showed Clay with his new hair style.  Some fans mourned the loss of the long hair, while others cheered for the shorter look.  All thought Clay looked handsome and at ease with Mr. Slott who probably had no idea his picture would be all over the Internet.
More On Phineas & Ferb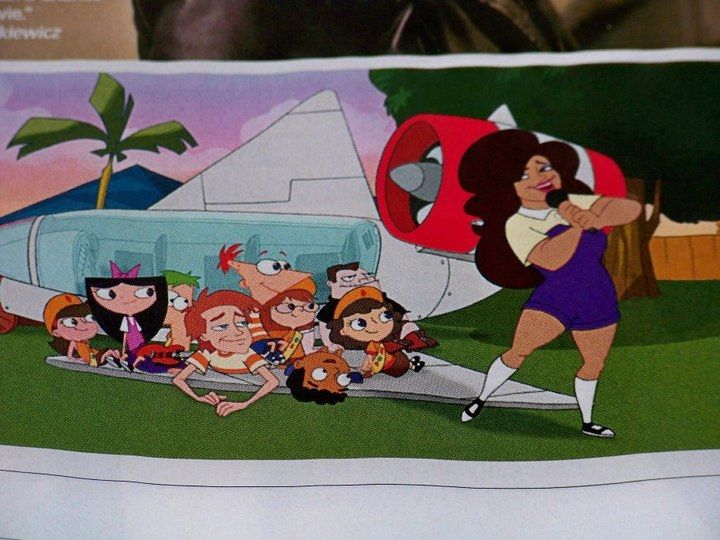 Britt Bickel is a staff writer for 94.7, The Wave, a popular radio station.  They posted the following article on their web-page.
Chaka Khan is not only a soulful diva who inspires fans through her uplifting lyrical messages in her music, but she also inspires children through her Chaka Khan Foundation to help at risk kids reach their full potential and achieve their goals in life.

Chaka Khan has always been a strong advocate and heavily involved in children's foundations, making her one of the best choices to voice an animated version of herself in a popular children's cartoon on Disney. Another "Idol" is guest starring along with her performing a new original song on the show, find out more here!

Disney channel's hit children's cartoon Phineas and Ferb has a huge lineup of guest stars in August, including the divalicious Chaka Khan and American Idol's Clay Aiken performing on an upcoming episode called "Summer Belongs To You."

The two music powerhouses will be drawn up in 2D animated form to sing an original song on the show "I Believe We Can" to inspired children in a "Thomas The Tank Engine" kind of way that they can achieve anything they set their mind to.

Chaka Khan told Entertainment Weekly about her guest spot, "That's my message in all aspects of my life. I'd do anything that lifts kids up."

So gather your children around the Tube for an uplifting message brought to you by Diva of soul Chaka Khan and the heart-melting voice of Clay Aiken for the episode airing on the Disney channel on August 6.
Music powerhouse and heart-melting voice……..yes…….I like those descriptions of Clay Aiken. To see the entire site visit   The Wave

WPBTZ – Miami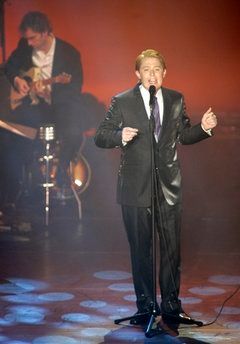 WPBT2 is the PBS  station that serves the viewers in South Florida.  The Miami  station posted a wonderful Tried & True Video on their site today.  That in itself is wonderful,, but the article to the side of the video was even better:
Trailer for "Clay Aiken: Tried & True – Live!" concert special, airing this summer on WPBT2 in Miami. In the special, chart-topping "American Idol" vocalist Clay Aiken performs iconic songs, including "Mack The Knife" and "Build Me Up Buttercup." With Linda Eder and Ruben Studdard.  Premiere is Saturday, July 31, 7:30 pm with repeats scheduled for Sunday, August 1 at 8:00 pm and Thursday, August 5 at 9 pm.

Tune in to find out about tickets to his upcoming concert at the Adrienne Arsht Center and how you can guarantee your chance to see Clay.
According to their Facebook, the concert will be in February, 2011.
The Arsht Center consists  of 2 venues.  One is a Concert Theatre (Knight Concert Hall)  that has  2200 seats.  The other is where the Miami Ballet performs (Ziff Ballet Opera House).  It has 2400 seats.
A Clay Aiken fan who works for PBS said that PBS has posted tentative tour dates for February and March.  The PBS stations will continue to pledge the program in December and March.  It sounds like the PBS concert and show is turning out to be an amazing step in Clay's career.
This is an exciting time to be a fan of Clay Aiken.  Let's hope we get even more news tomorrow!!
Clay Aiken News Network is an unofficial fansite. We are not affiliated in any way with Clay Aiken or his management. This website was made by fans for fans and makes no impression or impersonation of the official site, which can be found under the domain
clayaiken.com.