I spent most of Wednesday without Internet connection.  Comcast seemed to have a big problem and it took them all day to get our area back online.  I was sure that Clay Aiken had come out of his man-cave and announced something exciting.  I felt sure it would happen because I would not be able to sign in and find the news!!  Boy…Am I crazy or what??!!?
Being off-line gave me more time to organize my computer.  I ran across this great Clay Aiken interview from 2003.  I hadn't read it in years.  Do you remember this article?  It is interesting to read the interview 8 years later.  If asked the same questions now, how would Clay answer the questions?
Q&A with Clay Aiken
Clay Aiken on 'American Idol'.
By FRED BRONSON
Billboard.com
Q: Did you know you share Dick Clark's birthday?
A: I do. And Winston Churchill's birthday.
Q: I figured you would know that. You were born on Nov. 30.
A: Nov. 30, 1978. I was born in Raleigh [N.C.]. Spent my whole life in Raleigh. Never left Raleigh until I did this show. Well, that's a little exaggerated.
Q: When did music come into your life?
A: I'd sing at home and my mom would try to convince me to sing at church. She worked at Sears for a long time and there was a big family environment there. They would pay me a dollar to stand up on the carpet samples and sing a song.
Q: How old were you?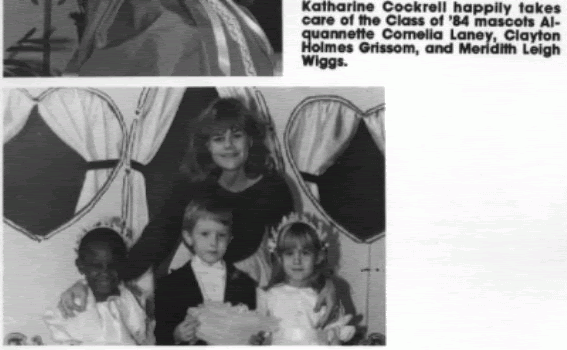 A: Maybe 3. When I was 5, there was a high school in the area that did a winter dance, and they had a mascot every year who would sing. It was 1984. I sang "Islands In the Stream," a big No. 1 hit, and won. I remember being up there and everybody was laughing at me and I said, "Mom, they're laughing at me," and she said, "No, they think you're cute."
Q: How did people know when you were 3 to ask you to sing?
A: It wasn't that I could sing really well. It was just that I would do it. Some kids are shy and I was never very shy. So it was not, "Oh, he's so talented" at 3 years old. It was just, "He'll make a fool of himself on the carpet samples, so let's let him do it." At 5, I had shown that I could stay on pitch.
Q: Were you listening to the radio at that age? Were you buying records?
A: I was listening to the radio, whatever my mom played, which was the oldies station or the country station. I saw one of those magazines that said "12 for the price of one." Back then they were LPs. I don't know how I was smart enough at 7 years old to put it in the mail and order the 12. The only one I can remember was a Crystal Gayle album. My mom was furious with the company for allowing a 7-year-old to do that. But all I had to do was tape a penny to that little piece of cardboard and send it in.
Q: Did you add to your repertoire?
A: There was a song called "Baby's Got Her Blue Jeans On." We were at the beach and there was a Christian puppet show. They asked for anybody who wanted to sing to come up. My mom was so afraid that I was going to sing "Baby's Got Her Blue Jeans On." I sang "Kumbaya," so I knew what the audience wanted even then.
Q: What kind of encouragement did you get from your family?
A: When I was a kid, my mom let me try everything. She'd drive me to play soccer, play baseball, and I did T-ball for a long time until she realized, "he can't even run. That's how unathletic he is." So she said, "You know what? Let's just let him sing. That's all he wants to do." There was a boys choir in Raleigh. It was not the type of music I liked but it let me sing. My mom supported me in doing that type of thing. She was never a stage mommy, just drove me to things and if somebody needed help to fundraise, she'd work the ticket booth. When I was in high school, choir wasn't enough, so I did some musicals.
Q: Did you ever have a private vocal coach?
A: I took piano lessons for about four months, and that was too much. And then I took singing lessons for about two months and that was too much.
Q: What were your career plans at that time?
A: Every time I'd do a play, I said, "This is what I want to do for the rest of my life." Every time I'd sing in choir, "This is what I want to do for the rest of my life." And then I got out of high school and I realized, "I don't think this is what I want to do." I thought about going to school for music and I said, no, I'm not sure that I want to be a musician. I'm so not big on instability and I did not want to knock on doors for the rest of my life and hope somebody would hear me.
Q: So you didn't pursue a music degree, but you enrolled in college. What did you study?
A: Special education. I fell in love with working with individuals with autism and I planned my life out. I was going to teach for six years and then I wanted to go to William & Mary to get my Masters in administration. I still would love to. At the same time I wanted to become a principal. [That's how] I saw myself at 50 years old. My life was totally planned out and now I've taken a fork in the road and I have zero plans, like the road is not even built yet. I don't even know what's going to happen next week. You know, people could stop buying the record today. People could take it back into the stores.
Q: Don't worry, most stores won't take back singles. But seriously, you were taking care of an autistic child. Tell me how you met the family.
A: I worked in an autism classroom in an elementary school in Raleigh for two years while going to school part time. [Then] an agency set me up with a family with a 17-year-old. I worked with them for about a year. I went home from school for the summer, came back and was placed with Mike Bubel and worked with him for a year, then went home for the summer and my dad passed away. I didn't watch "American Idol" at all. I went back with the Bubels and Diane, the mother, said I had to audition for "American Idol."
Q: You had not seen the show at this point?
A: I remember seeing someone sing "My Girl" and I changed the channel. I guess you've got to hear [notoriously critical judge] Simon [Cowell] speak before you get hooked. You're thinking, "He's so mean! What is he going to say to the next one?" When I got back home I watched the episode where Tamyra [Gray] got kicked off, and I thought, "What a crappy show! She was so good!" Diane said, "You've got to audition for this." And I said, "No, I want to be on 'The Amazing Race.'"
Q: So you liked "The Amazing Race?"
A: Are you kidding me? I was addicted to it. It's such a good show. I had the application ready to send in and my roommate Amy was going to go with me. I was going to send it in with another person, just in case that team didn't work. But Diane said, "No, you've got to audition for 'American Idol.'" She kept bugging me. I said, "Fine. I'll do it if you stop nagging me."
Q: How did Diane know that you had vocal talent?
A: I was with them for a year and a half, so I just sang around the house.
Q: On the Internet, there are MP3 files of you singing "Hold Me, Thrill Me, Kiss Me" and some other songs.
A: My mother gave me some studio time as a graduation gift and we made a tape of some songs that she liked to hear me sing. "Dream Lover" is on there, and "Unchained Melody" and "Don't Let the Sun Go Down On Me."
Q: Did you try to do anything with those recordings?
A: If I sang somewhere, we'd try to sell them, but they just sat around.
Q: You didn't send them to record companies?
A: No. I was totally content with my life and thought this would be a good hobby. Then Diane convinced me and I went down to Atlanta and sat in line for two days. … The first audition was probably the most nerve-wracking because I didn't want to get cut on Sunday and have to drive back on Monday and have everybody say, "I thought you were going to be gone for auditions." Patrick Lynn was the producer who picked me and I was the only person of his who made the top 12. But they lost people left and right.
Q: What did you sing for Patrick?
A: I didn't know what I was going to sing, even up to the last minute. I thought "Unchained Melody" was too slow. Right before I went in, I decided I'll do "Always And Forever." I stepped forward and what comes out of my mouth, I'm not kidding you, the theme song to "Perfect Strangers," the TV show. He dismissed everybody else and said, "Sing something else. That was a little stagy." No kidding! Then finally I sang "Always And Forever" and I stuck with that.
Q: When did you audition again?
A: On Wednesday [I auditioned for co-executive producer] Nigel [Lythgoe]. Nigel scared me to death because he said, "I don't care how good you can sing. I don't care if you're the worst person in the world. I'm looking for someone that I can put on a TV show. I'm looking for someone with personality." Well, that scared me, because I didn't really have one. So I was very nervous. I sang "Always And Forever" and he said, "You're a crooner. I don't know if that's a good thing or a bad thing, but I'll let you through. When you sing tomorrow, I want you to really sing it to Paula." So the next day, what judge is not there? Paula. I said I'm just going to go in and have a good time. There's no way I'm going to make it. I might as well enjoy myself.
Q: Simon and Randy seemed puzzled about what to do with you. Was there anything cut from your audition that we didn't see on the air?
A: The only thing that was cut was when Simon said, "The girl who came in before you looks like a pop star, but she has nowhere near the voice you have. We're looking for a pop star, but you have a great voice. What do we do?" And then I said, "Put me through and let America decide," which I'm glad they cut because I would have sounded like an idiot. Looking back on it I think, how many times did I deserve to get cut? Or how many times was I right on the line? That first day, there were 7,000 people in that room. They could have just said, "We've got too many today. We're going to let him go," or "The person who comes in next might be better." There was a guy in my group of five who was just as good as me, and he didn't make it through. Nigel could have let me go because he didn't think I had enough personality. Simon clearly had reservations, but he let me through anyway.
Q: Yet you seemed to exude confidence. When Simon asked, "Why are you here?" and you said, "Because I am the 'American Idol.'"
A: When we were waiting to audition, Simon came out and said, "If we ask you if you're the 'American Idol,' you better not say, 'I hope so.' You better not say, 'I think so.' You better say 'Yes.'" He wanted confidence and so I came in and I said it. I didn't necessarily believe it, but I had to say it because I was afraid that's what I needed to get through.
Q: Appearance and image was a big issue in the second season of "American Idol."
A: I think there's a difference between appearance and image. An image is not how you look. It's what you do. It's what you portray. Your personality, the example you set, and that's huge for me. I don't have a problem with my image if that's the definition of it, because I think that certain people out there who have the best attire, who have nothing but style, have a bad image. I wouldn't want my kids watching them, no matter how great their voice is or how nicely dressed they are; they don't set the best example. But appearance — I never really considered that to be a problem. I've never seen a pop star wear glasses, so I had to get rid of them. I thought that was it. Apparently I was a lot uglier to start with. You grow up in Raleigh, you don't have Dolce & Gabbana everywhere. You don't have Prada and all that stuff. So I was wearing some Express clothes and I had some khaki pants on and I thought I was looking O.K.
Q: Did they suggest changes in your hair and clothes?
A: They just said, "You need some help." I'm very irreverent with my hair. It's not sacred to me. So I said, "Do whatever looks good. Just make my ears look small." But I was really hesitant with clothes because there were certain things I'm not comfortable with. I don't like wearing T-shirts. It took me a little longer to warm up to [wardrobe supervisor] Miles [Siggins]. I didn't let him do anything on that first top-32 show. I came in dressed how I wanted to dress and then on the wild card show, I let him help me a little bit more and then the rest of the show, I finally gave up. "Miles, I trust you completely. Go ahead and do what you want to do." He picked every outfit for me until I told him what I wanted to wear for the last show.
Q: We can't talk about "American Idol" without discussing Simon Cowell, Paula Abdul and Randy Jackson. What impact did the judges have on you?
A: Randy and Paula told you when they thought something was wrong. They didn't have any problems being constructively critical, but they were very supportive backstage. They were thrilled to see you and would give you a hug or talk to you and they were very honest. But they tempered it in a way that a family member would. "I'm telling you this because I love you. That was not that great. You could have done better. You should have moved more."
Q: And you want that.
A: Right. Simon was like the wicked stepbrother. He's an honest guy. He realizes he's the reason this show is so popular, but he doesn't take his persona too seriously. He doesn't want to hurt anybody's feelings. That's not his intention. He's going to tell the honest truth, and I think for that reason, Simon scared me while I was on the show. Simon probably made me work harder than anybody else, because I was never really worried about what Randy and Paula were going to say. I wouldn't second-guess myself, but I tried to second-guess Simon. Sometimes he'd give criticism that I could do something with. He's the one you don't want to tick off, but he's the one you want to make happy, then you work on it.
Q: When did you know you would get a recording contract?
A: That night, the finale night, when Simon told the country that our albums were going to come out on the same day. That's the first time I knew about it. So I knew that I was going to be signed to RCA. I was told right then.
Q: You've been busy recording your album and promoting your single, and now you've got an extensive tour that kicks off July 8 in St. Paul, Minn. When will you have time to rehearse?
A: The rehearsals for the tour will start in late June in St. Paul. During rehearsals, Ruben and I will be alternating rehearsing and recording. The same will likely take place throughout the tour.
Q: Have you been in touch with the other contestants since the finale? Will the rehearsals for the tour be the first time you've seen each other since that last show?
A: I talk to Ruben every day, because we know each other's schedules pretty well. I try to talk to Kim Locke once a week if possible. It will be the first time we have seen each other since the finale!
Fred  Bronson is a journalist, author and writer. He is best known for his appearances on "American Idol," the weekly "Chart Beat" column in Billboard magazine, and as the author of books related to Billboard charts.
He has been called "America's foremost music chart journalist". His regular "Chart Beat" column appeared weekly in Billboard magazine from January 1993, until April 2005, when it was transferred completely to Billboard.com. The online "Chart Beat Chat" column appeared at Billboard.com from April 1996 until March 5, 2009.
Clay Aiken News Network is an unofficial fansite. We are not affiliated in any way with Clay Aiken or his management. This website was made by fans for fans and makes no impression or impersonation of the official site, which can be found under the domain
clayaiken.com.