What do Piers Morgan, Clint Black, Sharon Osbourne, Bret Michaels, Marlee Matlin, and Clay Aiken all have in common?  Well, if you can believe People Magazine, they all have been or will be contestants on the TV show Celebrity Apprentice.
For the last few weeks, there have been rumors all over the Internet that Clay Aiken was going to join the cast at Celebrity Apprentice, but the news was limited to rumors and hints.  On Wednesday, People.com wrote an article and named Clay and Debbie Gibson as members of the 12th season of Celebrity Apprentice.
Quickly, almost every news site on the net picked up the news.  Articles could be found on sites from CNN to PopWatch, from Broadway World to PopCrush. Clay's name still elicits lots of buzz.
Posts overwhelmed Facebook and Twitter.  In fact, at about 8pm, Pacific Time, Clay was on the trending list on Twitter.  It was hard to keep up!!
So, for those of you who didn't sign on to the Internet until late in the evening, I am listing some of the sites that had something to say about Clay and his appearance on Celebrity Apprentice.
People.com  – see the post before this
CNN Entertainment  – http://www.cnn.com/SHOWBIZ/
They could have chosen any celebrity but they chose to show 2 pictures of Clay!!
UPI – http://www.upi.com/Entertainment_News/Music/2011/10/12/Report-Aiken-Gibson-set-for-Apprentice/UPI-23231318453148/
Again…the picture they chose a picture of Clay!!
PopWatch – http://popwatch.ew.com/2011/10/12/clay-aiken-teresa-giudice-celebrity-apprentice/
This site rated the chances of a win on the show and had the following to say about Clay.
Clay Aiken
Strengths: Simon Cowell's heart grew three sizes the day he first met Aiken. Surely, Trump's heart — or, at least, his hair — will do the same, right? And if Celebrity Apprentice's history has proven anything, it's that well-intentioned singers always have the advantage. (See: Previous winners Bret Michaels and John Rich.) Also, thanks to a degree from the University of North Carolina, Aiken may be one of the only contestants with a resumé that expands beyond pulling out rich ladies' hair.
Weaknesses: Leather. And Don McLean. 
Odds: 2 to 1
BuddyTV – http://t.co/tM1Plc9n
Not the greatest article but an example of the importance of comments from readers.  The writer had to back-pedal for her "gay" remarks!!
PopCrush – http://popcrush.com/debbie-gibson-clay-aiken-celebrity-apprentice/
Not original, but, again a picture of Clay!!
Allieiswired – http://allieiswired.com/archives/2011/10/clay-aiken-will-compete-on-celebrity-apprentice-cast-leaks/
Well, they used a picture from Tried & True and that is good.
BroadwayWorld – http://tv.broadwayworld.com/article/Clay-Aiken-Signs-on-for-CELEBRITY-APPRENTICE-20111012
A nice recap of the People article and a great picture of Clay at the after-party of BroadwayBackwards.
There are many others and I am sure there will be more today.  Keep a lookout and let me know if you find an interesting article.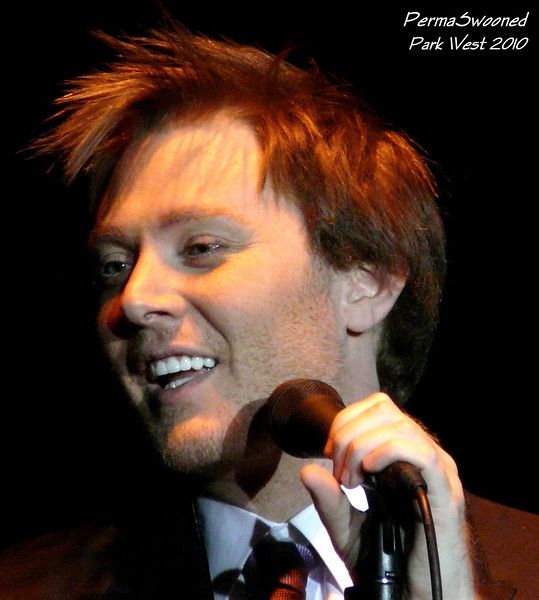 Remember…hits and comments are important at the sites that write about Clay.  I am not encouraging over-the-top comments, but an acknowledgment that thanks the writer and site for writing about Clay is important.  Remember…these sites need our hits to let them know what is popular.  If the site gets lots of hits and people comment, they are apt to post about the celebrity again.  If they receive few hits and no comments they feel there is no interest and they will write about someone else the next time.
So…here we go!!  Lets keep the positive remarks about Clay on the Internet.  Just think of all the support we can give Clay in this adventure for his charity, The National Inclusion Project!!
Wow, Wednesday was quite a day!! It felt like the Internet had EXPLODED with Clay Aiken and that's a good thing. It wore me out!!
Clay Aiken News Network is an unofficial fansite. We are not affiliated in any way with Clay Aiken or his management. This website was made by fans for fans and makes no impression or impersonation of the official site, which can be found under the domain
clayaiken.com.