Six months ago, did you ever think that you would be hunting for Tweets about Celebrity Apprentice?  Did you ever think before the season started who the contestants were going to be or what they had to do?  Probably not…until this season and the fact that Clay Aiken is one of the stars of the show.
Whether you are a fan of Donald Trump or not, the show looks to be exciting.  The business-savvy celebrity contestants are working towards raising money for their various charities.  Not only will the final winner be crowned The Celebrity Apprentice, but he or she will also have the honor of delivering a huge bonus check to their designated charity.  Last season, the bonus check was $250,000
All of the celebrities have been competing in business-driven tasks around New York City.  They have been subjected to long hours, grueling mental challenges, personality clashes, and intense scrutiny…all without the help of their regular support system of agents, managers, and personal assistants.
On Monday, it seemed like many of the fans were hunting for clues as to what was going on.  The following are a few of the clues via Twitter that were found.  I thought that since so many of us don't know New York it might be fun to see the corresponding spot the tweet described.
QUOTE
darrindeandick Darrin Dick
So waiting in the lobby of our hotel and hanging out with Penn, Clay Aiken, Paul Sr., a RealHouse wife from NewJersey, Lou Ferigno, Trump
QUOTE
allisonkring Allison Kring
Don't worry we kept our cool but @amy_bagwell and I just saw Clay Aiken, Paul Sr from orange country chopper and a comedian in the lobby
QUOTE
danielcrowe danielcrowe
Did I seriously just see Clay Aiken, Lou Ferrigno, Arsenio Hall, Paul Sr, Penn Jillette and Donald trump in our hotel lobby?!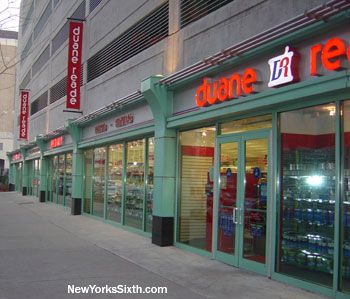 QUOTE
yulesie Jules C
Just ran into clay aiken at duane reade. He was looking for "the blanket section. I need, like, a snuggie" #notinvisible #notthesmartestman
4 minutes ago Favorite Retweet Reply  #874
QUOTE
blujones blujones
Just walked past Arseno Hall and Clay Aiken carrying trash bags and being followed by a Camera in SoHo… Normal lunch hour in NYC.
1 minute ago Favorite Retweet Reply
QUOTE
CB2soho CB2
Thanks @ArsenioOfficial for coming in to shop with us today!
1 hour ago
QUOTE
My friend just spotted Arsenio Hall and Clay Aiken shopping at Steven Alan together… How random is that?
Well…what do you think?  Will we find out more about this project today?  It's hard to think that a "snuggie" and a trip to Steven Alan could be for the same episode but what do I know!!
Nobody can ever say that being a Clay Aiken fan is boring…even if we don't get anymore information, think of the fun it has been the last couple of weeks…the theme right now is SPECULATION!!
Just a reminder…Have you voted at the Pepsi Refresh site today?  If not, take the time to add your votes to support The National Inclusion Project.
Clay Aiken News Network is an unofficial fansite. We are not affiliated in any way with Clay Aiken or his management. This website was made by fans for fans and makes no impression or impersonation of the official site, which can be found under the domain
clayaiken.com.