This is a short round-up of a few tweets, FaceBook comments, pictures, a video and news that has surrounded Clay Aiken and the production of Joseph and The Amazing Technicolor Dreamcoat.
Packed, I mean, PACKED matinee right now. Tweet us if you're here (during intermission/after show) & tell us what you thought of the show!

— Ogunquit Playhouse (@OgunquitPH) August 8, 2013
Rumor is there were only 6 empty seats for the matinee!
FACEBOOK
QUOTE
Amore welcomed Clay Aiken today for breakfast! He's AWESOME as Joseph in Joseph and the Amazing Technicolor Dreamcoat at the Ogunquit Playhouse! He said of our seaside town, that before coming here, his home state of North Carolina was the most beautiful place! He could be convinced that we are at least tied!!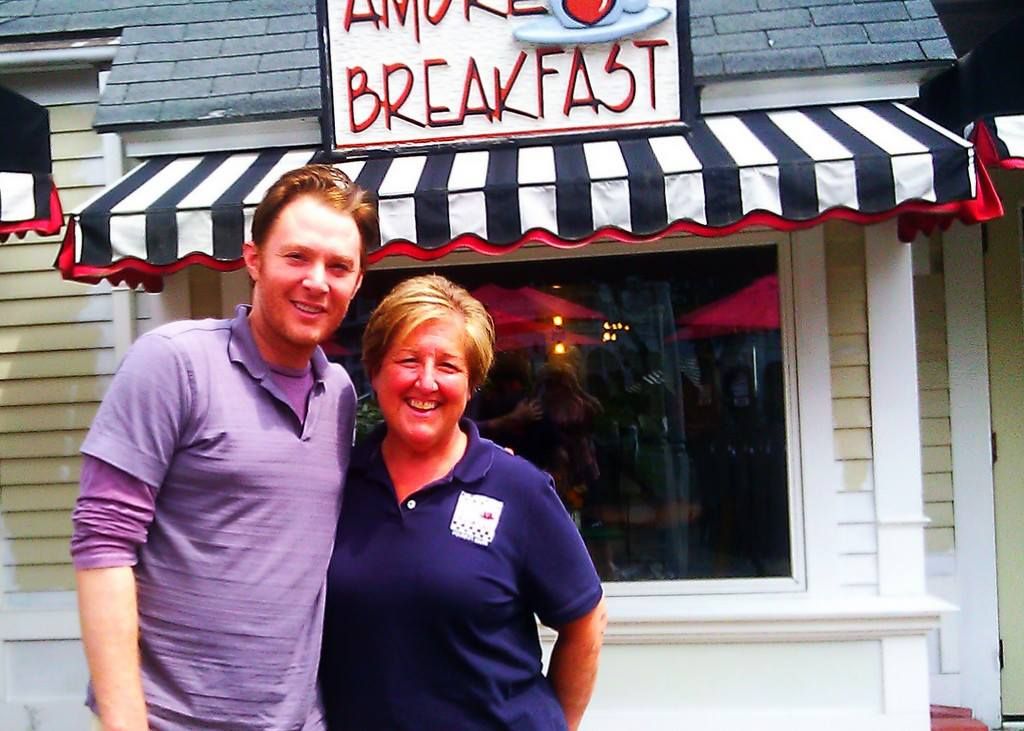 OK…what did Clay have for breakfast?  The following are on the menu…
Lobster Benedict: Sautéed premium lobster on an English Muffin with hollandaise
Banana Foster: Pecan-coated, Cream-Cheese-Stuffed French Toast with a side of sautéed bananas in a rum syrup.
Black or Blue: Homemade Lemon Bread French Toast stuffed with cream cheese, with Whole Blackberry or Blueberry Topping!
Suddenly I am hungry!!
~~~~~~
Brenda Seely
CLAY AIKEN was amazing today in Joseph and the technicolor Dream Coat!!! Sold out crowd at the Playhouse. Catch it if you can!!!!Music to die for!!!
Jessica Morin
Going to see clay Aiken tonight in Joseph and the techno colored dream coat! Very excited!
Paul Kit
Joseph and his crazy raincoat starring Clay Aiken — at Ogunquit Playhouse
~~~~~~
Fan Report:
Billboard actually put up the Hollywood Reporter article with the two youtubes – Billboard has over a million followers
~~~~~~
Got my digital edition of Entertainment Weekly today. The picture of Clay spinning in his coat of many colors made the Bulls-Eye section. The caption: "Clay Aiken to star in Joseph and the Amazing Technicolor Dreamcoat. Hair extensions courtesy of Julianne Moore." This should be in the print edition tomorrow (Fall Movie Preview on the cover).
~~~~~~
 Clay wasn't there.(The Q & A at theatre)… But it was still entertaining. It was basically the brothers and the female dancers. But they were very nice and engaging. Someone did ask (and it was totally appropriate) about what it was like to work with Clay.

They said he was great. One guy said that when he first heard it, he was a little apprehensive (my paraphrasing – not his word) just because they didn't know what he would be like. But he has fit in beautifully and he's part of the family. One said about how funny he is, another girl said he was sweet. One said he was sassy. And one guy said that they're all like brothers. Since they play brothers in the show, Clay teases them like brothers! He'll call them out on things. One girl said that she had seen him on Idol and thought he'd be this good ole country boy and all quiet and reserved. Said she was totally surprised by him and I think she's the one who called him sassy. One said Clay is just one of them – when they met him he became no longer Clay Aiken (in air quotes) but is just Clay – a part of their theatre family.

They were talking about auditions – they said they all auditioned but it could be in various ways or thru different channels. As they were explaining the process, they summed it up by saying "so yes, we all had to audition." Then one piped up and said "well, Clay didn't have to audition!"

We saw the guy who plays Pharoh later after the evening show as he was leaving and we were talking to him and started talking about Clay and he said they're both from the south so they have a connection and they get along great – as Clay does with everyone. He said Clay does well with handling fame, but says he's also not totally open and likes to guard his privacy and protects his son.

Clay did stage door for the evening show. There obviously wasn't one because of the talk back for the matinee. ( Love ya, ncwannabe)
I am not sure how you all feel, but these reports make me feel like I am in Ogunquit.  A huge Thank you to all who take the time to share with us!!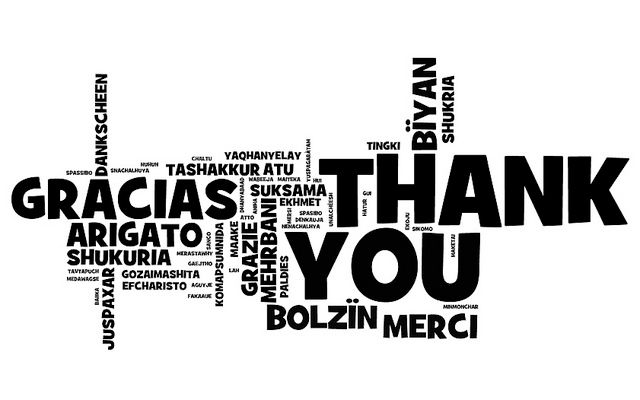 ~~~~~~ 
DId you see al the new pictures that are posted on the Ogunquit Playhouse site?  Oh MY!!!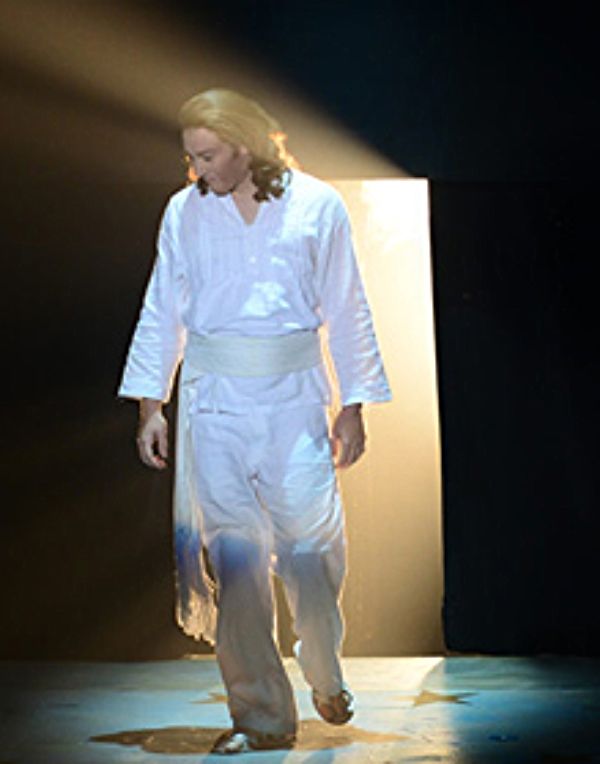 Be sure and check out all the rest at  OGUNQUIT
Finally, a YouTube of Thursday night's stagedoor!  Lighting is not real great as someone forgot to turn on the lights!
Check in tomorrow…Hopefully there will be lots of news!
Clay Aiken News Network is an unofficial fansite. We are not affiliated in any way with Clay Aiken or his management. This website was made by fans for fans and makes no impression or impersonation of the official site, which can be found under the domain
clayaiken.com.