When the pages of the calendar change to the new year, many places take the time to update their Internet sites to make sure they are up-to-date.  UNICEF updated their webpage at the beginning of this year.
The section on UNICEF Ambassadors had some major changes. UNICEF says about their ambassadors:
UNICEF Ambassadors are leaders in the entertainment industry, representing the fields of film, television, music, sports and beyond. They demonstrate leadership in their professions and serve as positive role models through their work. Over the years, UNICEF Ambassadors have played a critical role in raising awareness of the needs for children, and have continued to use their talent and fame to fundraise, advocate, and educate on behalf of UNICEF.
Together, UNICEF Ambassadors have proven that being a public figure can be a powerful tool in mobilizing the support necessary to improve the lives of children and ensure their basic human rights.
Alumni
Clay Aiken

Katie Couric
Jane Curtin
James Kiberd

Isabella Rossellini

Summer Sanders

Liv Tyler
As you can see, Clay is no longer an active Ambassador for UNICEF. Knowing that Clay is making some transitions in his career,  it is not surprising to see this change.  However, I am sure he still helps them in any way he can.
I thought it might be interesting  to look at some of the challenging things that Clay has done for UNICEF.  His record is amazing.
In 2004, UNICEF appointed Clay Aiken as an Ambassador. In this role, Clay has embraced UNICEF's mission to save the lives of children. Part of his role as a UNICEF Ambassador is to stay informed about children's issues, visit UNICEF field projects, and represent UNICEF before government.
On March 14, 2005, Clay Aiken  toured the tsunami-ravaged Indonesian province of Aceh.  This was Clay's first trip as an ambassador for UNICEF.
"The trip was for fact-finding purposes.  There are citizens in the U.S. who have offered their time, effort, money and resources," Clay told the Jakarta Post.  "There are some who try to find out where their money is going, what type of work is being done."
Salim reported that Clay accompanied some children to therapy and seemed to show great empathy for the children.  Clay said that it was important that the children get back to their known routine and that getting back to school on a daily basis was most important.
While Clay was in Indonesia, UNICEF distributed 4100 school-in-a-box tools and 1700 packages of games.  They planned on sending 200 teachers to Aceh a soon as possible.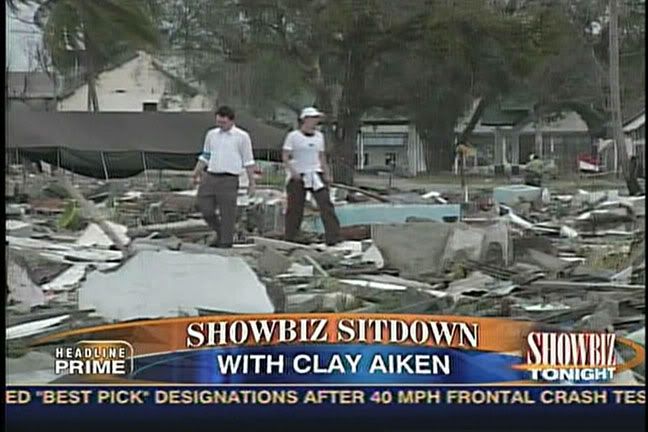 May 24 to 27, 2005 – UNICEF Trip to Uganda, Africa
In an effort to bring attention to the plight of children in northern Uganda, UNICEF Ambassador Clay Aiken traveled to the conflict affected region to witness the phenomenon of "night commuters," children who trek from the countryside into slightly more secure towns and UNICEF supported shelters every night to avoid being abducted by the Lord's Resistance Army
"Northern Uganda is one of the most dangerous places in the world for children," said Aiken. "Children are being forced to commit appalling acts of violence. Children are being killed and raped. It was all too clear that those living in the conflict-affected districts of Uganda deserve much more. The global community must act now with utmost urgency to put an end to these atrocities. No progress will be made until there is peace throughout the country."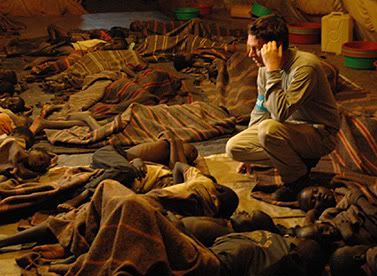 UNICEF's Goodwill Ambassador and multi-platinum recording star Clay Aiken visited Afghanistan on April 2 to 11, 2007.  Word reached the American news media that Clay arrived in Afghanistan on April 3rd.  Because of safety concerns, Clay's visit was kept secret until he and his traveling companions were in a safe environment.
Clay and Mary Props spent almost two weeks on this fact-finding trip.  When they returned, Clay reported that in Afghanistan, UNICEF had distributed teaching and learning materials to 2.71 million children and 61,780 teachers, supported Mobile School Protection Teams in 34 provinces, and trained 614 teacher trainers as well as 8,110 newly recruited female teachers.
After returning home to the United States, Clay started an appeal called "$100,000 in 10 Days."  On the 10th day, the following announcement was released by UNICEF.  "Congratulations!  We raised $181,783.03 for the kids of Afghanistan during this ten day campaign.  That's $80,000 more than the original goal we set for this campaign."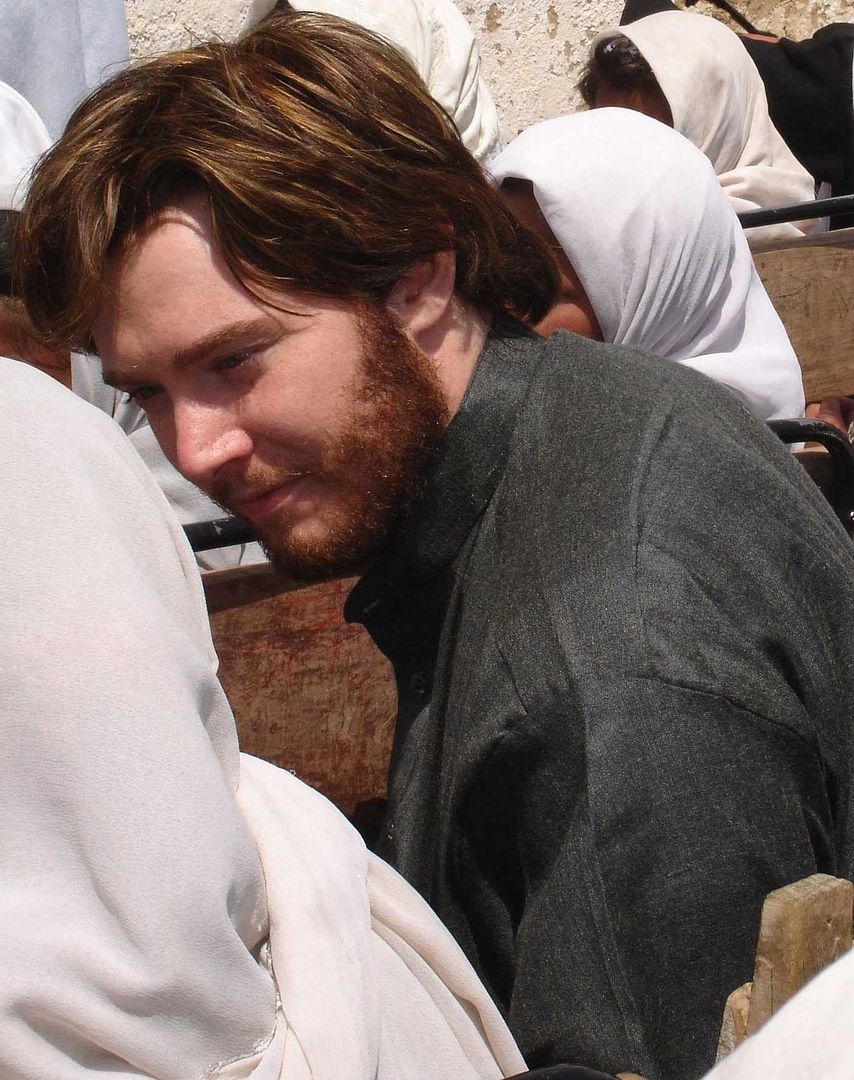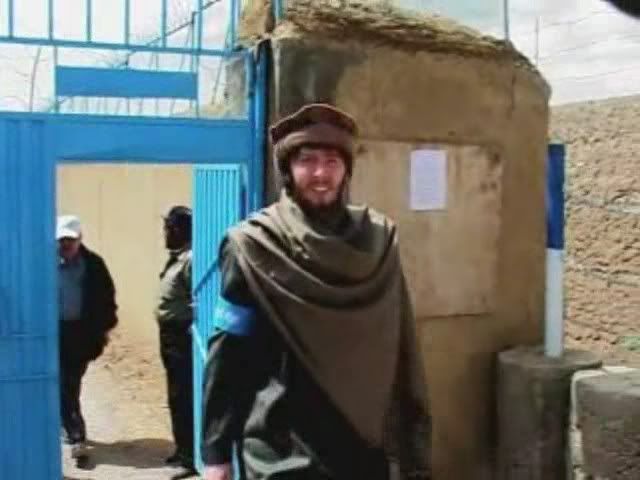 On , December 23, 2007, Clay was joined by his brother Brett and his mother Faye to begin a UNICEF to Mexico. Clay visited schools and handed out gifts of school supplies to the children.  Clay and his family celebrated Christmas with the children of Mexico. When Clay returned home, he wrote about a young boy who came running happily up to him.  It was not because he recognized Clay, but he knew the UNICEF shirt meant Clay was someone who was there to help. Clay reported how proud he was to be associated with UNICEF.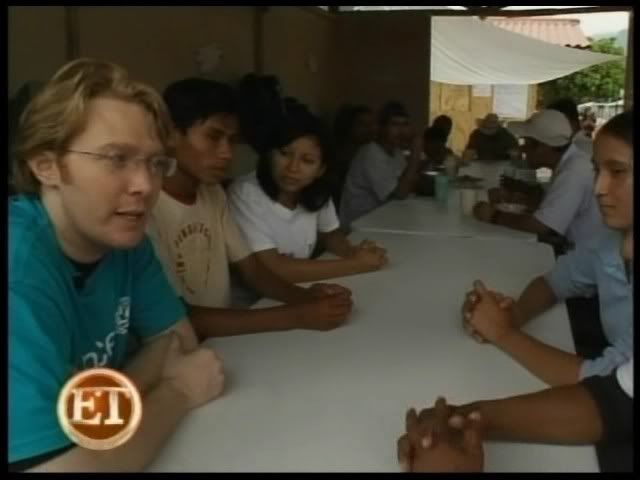 Clay visited Somalia in late June and early July, 2008.  He spent 5 days in the troubled east African nation of Somalia and called on the world to remember the plight of that country'schildren.
Aiken traveled to Hargeisa, Gabiley and Boroma located in the north-west region of the country, known as the republic of Somaliland. Here, Aiken was able to observe first-hand UNICEF-supported projects, which promote childhealth, safe water, sanitation and hygiene, primary education, child protection and girls' empowerment.
Clay wrote the following about the trip:
In Hargeisa, I visited UNICEF-supported schools and hospitals, as well as places girls are able to learn about leadership, get life-skills and play sports. I also visited UNICEF-supported maternal and child health clinics to observe some nutritional feeding and immunization activities. The good news is that these programs are working in the northwest and keeping children alive. The bad news is that one in eight children still dies before his or her fifth birthday in Somalia.

One of the most incredible things I learned on my trip is that there are only 350 doctors left in the entire country, mostly because of the violence and insecurity. And many of these doctors are older than the average life expectancy in Somalia, which is only 45. I can't help but wonder, what is going to happen in a couple of years when there are no more doctors? What will happen to the children who struggle to survive?"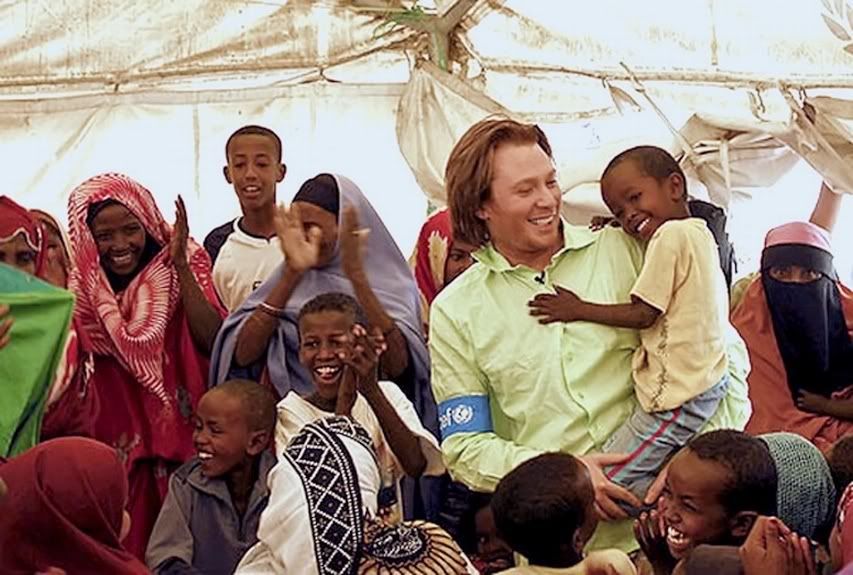 Besides all the trip Clay has taken for UNICEF, he has made numerous appearances and spoken about the needs of the children of the world.  He has made many public service announcements, was named spokesperson the Trick or Treat for UNICEF 2005, and was a featured celebrity for the lighting of the 12 foot Baccarat Crystal UNICEF Snowflake in New York in 2006.
What an amazing career Clay has had as an Ambassador for UNICEF.  
I would imagine that they will miss his help!
Did you know about these trips?
Clay Aiken News Network is an unofficial fansite. We are not affiliated in any way with Clay Aiken or his management. This website was made by fans for fans and makes no impression or impersonation of the official site, which can be found under the domain
clayaiken.com.