~~~
The name Clay Aiken seemed to be everywhere on Wednesday.  If you checked on Google, they listed 71,100,000 mentions of Clay.  And the TV was filled with mentions too. You could hear a short mention of Clay on almost all the channels.  The shows ran from Inside Edition to the NBC Evening News with Brian Williams, to MSNBC and PBS News Hour  to Chelsea Lately and even Dana Bash at CNN.   On Facebook, Clay had trended for over 24 hours and the Clay Aiken News Network FaceBook page had 10,574 hits in 24 hours!!
It's a great time to follow Clay Aiken.
~~~
I did write a mid-day post on Wednesday with some mentions, but there were some fun articles that were posted in the afternoon.
Broadway.con – Clay Aiken's On Track to Be a Washington Idol
It doesn't look like the American Idol runner-up will be in second place this time. Clay Aiken is currently holding a lead of less than 400 votes in his attempt to become the Democratic nominee for a North Carolina congressional seat. According to the L.A. Times, the Broadway alum won 40.85% of the 2nd congressional district primary vote, with his opponent Keith Crisco garnering 39.54%. No word yet on whether Crisco, who says the election is still too close to call, will request a recount.
You can read the entire article at BROADWAYWORLD
~~~
Advocate: Politics – Clay Aiken Race Still Too Close to Call
BY TRUDY RING
Clay Aiken's primary race for Congress remained too close to call Wednesday afternoon, nearly 24 hours after North Carolina voters finished casting their ballots, but the out former American Idol runner-up was holding on to a slim lead.

Aiken was leading his closest competitor, businessman Keith Crisco, by fewer than 400 votes, according to reports from several news outlets. A third candidate, Toni Morris, was far behind the two in the race for the Democratic nomination in North Carolina's Second Congressional District.

Aiken's lead was big enough — more than 1 percent of votes cast — so as not to trigger an automatic recount, The Washington Post notes, and his percentage of the vote was enough to let him avoid a runoff. Under North Carolina law, if no candidate receives at least 40 percent of the vote in a given race, the top two candidates will compete in a runoff. Aiken had slightly more than 40 percent as the count stood this afternoon.

However, the state elections board is still counting provisional ballots, and it will count absentee ballots postmarked on Election Day if they arrive by Friday, plus military ballots that arrive by Monday, board spokesman Josh Lawson told the Post.

Crisco issued a statement saying he was not ready to concede the election and said he would make further comments Thursday. Aiken posted a cautiously optimistic comment on his campaign's Facebook page this afternoon, saying in part, "This was a very close contest, and as we continue to count the votes, we are more and more excited about our campaign's ability to move forward and be victorious in November."

The winner of the Second District Democratic primary will face incumbent Republican Rep. Renee Ellmers in November. Ellmers, a Tea Party favorite first elected in 2010, defeated Frank Roche in the Republican primary…
You can read the entire article at ADVOCATE
~~~
Los Angeles Times: Politics Now:  'American Idol' star Clay Aiken appears to win Democratic primary
By Lisa Mascaro
The first chapter of Clay Aiken's long-shot bid to join Congress had a storybook finish Wednesday as the former "American Idol" star appeared to have won the Democratic Party nomination by fewer than 400 votes.

Neither Aiken nor the favored candidate among some Democrats, Keith Crisco, the state's former commerce secretary, was quick to claim victory — or defeat. A dispute could force a July 15 runoff. But Aiken appeared to have barely cleared the 40% threshold needed, according to the state Board of Election. The tally was a squeaker: 40.85% to 39.54%.

If so, the real race begins. Aiken faces an even tougher climb in the suburban Raleigh district where he grew up, which has been drawn specifically to elect a Republican.

Rep. Renee Ellmers won the seat from a Democrat in 2010 on a tea party wave; a favorite within her own party, the Republican is heavily favored to win.

But experts were not quick to count the "Golden Ticket" winner out after his swift rise to fame and compelling personal story as an openly gay entertainer from a rough-and-tumble upbringing in North Carolina.

The nonpartisan Cook Political Report called Aiken not only "persuasive and politically realistic" when its editors met with him earlier in the campaign cycle, but "just as comfortable" discussing the intricacies of the sweeping 2nd Congressional District he calls home.

That said, others have suggested Aiken ran a less than stellar campaign, failing to bring in big money to run the effort. Some Democrats thought Crisco would do better in a general election than a newcomer who could be tagged as a product of Hollywood.
You can read and visit the site at LATIMES
~~~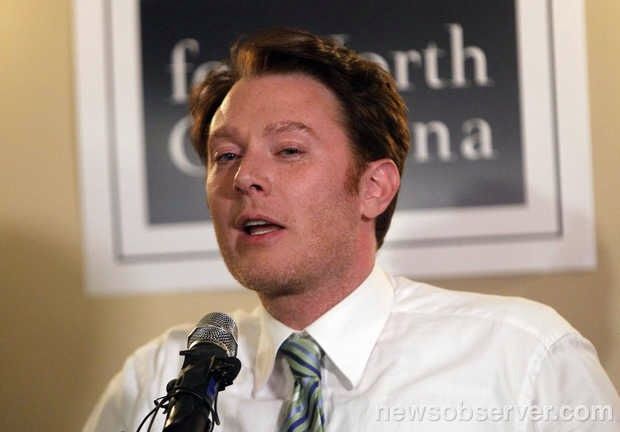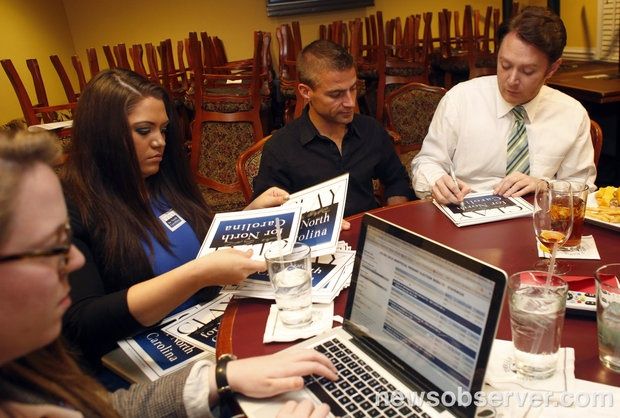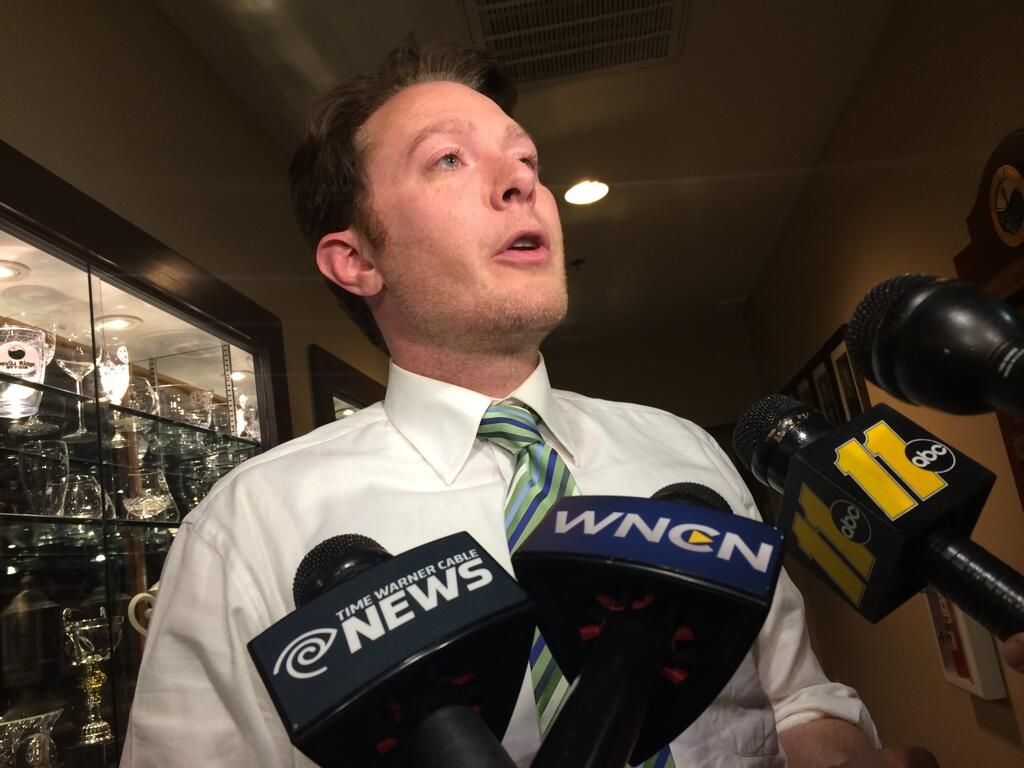 I hope you know that I will post new information when it becomes available.
SO… check back during the day!
Clay Aiken News Network is an unofficial fansite. We are not affiliated in any way with Clay Aiken or his management. This website was made by fans for fans and makes no impression or impersonation of the official site, which can be found under the domain
clayaiken.com.