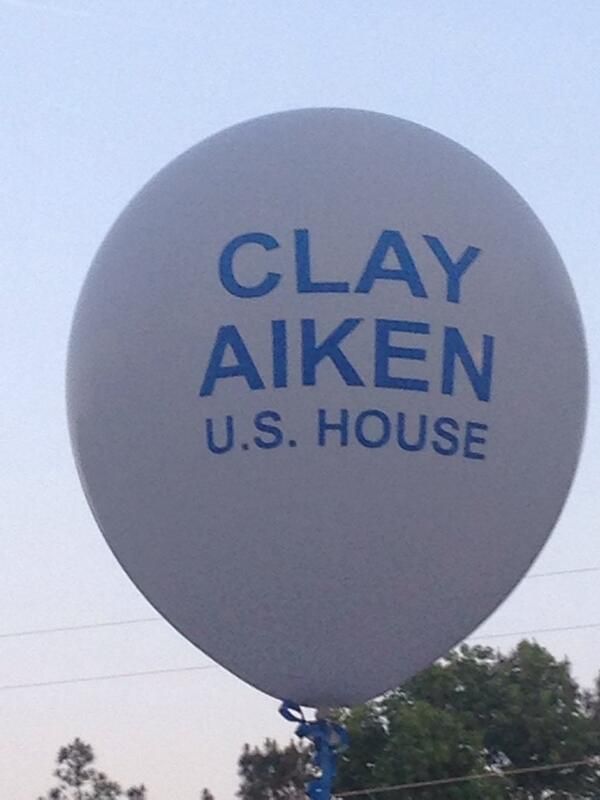 It is the day after the election and for Clay Aiken, his win is still considered un-official.  With almost 500 votes ahead in the count, the Board of Elections is being careful that there are no mistakes!
Here are just a few things going on today:
Clay Aiken is still trending on FaceBook!
The website, The Week, has an article about Clay and his run for Congress.
Are you ready for Rep. Clay Aiken? North Carolina might be.
With more than 99 percent of the vote counted from Tuesday's primary elections in North Carolina, singer Clay Aiken holds a 369-vote lead over a Democratic rival who outspent him three-to-one and pounded him with attack ads. Aiken and Keith Crisco, a wealthy, moderate former state commerce secretary, are vying to compete against two-term incumbent Rep. Renee Ellmers (R) in a conservative, Fayetteville-centered district that gave Mitt Romney 58 percent of its vote in 2012.
So if Aiken, 35, beats Crisco, 71, he has a steep climb to the U.S. House. But hardly an impossible one. Aiken, who rose to fame in American Idol's heyday, is a natural campaigner,reports The Charlotte News & Observer, and "his ability to articulate issues quickly proved his candidacy wasn't a whim by an entertainer looking for something interesting to do." Besides, not only have celebrities done pretty well in politics — Al Franken, Fred Thompson, and Ronald Reagan, to name a few — but the reality TV era already has its own (tiny) congressional caucus: Rep. Sean Duffy (R-Wis.), alumnus of MTV's Real World and Road Rules.
 – – Peter Weber
You can visit the site at THEWEEK
~~~
WPRO 630 NEWSTALK put a short article about Clay on the website.  I wonder why they used a 10 year old picture!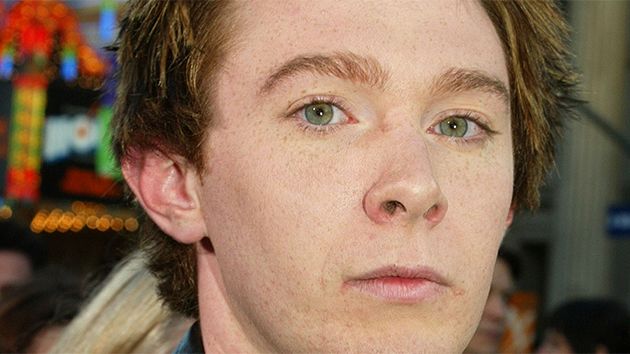 Clay Aiken's Congressional Hopes Go Down to the Wire
(WASHINGTON) — The race between Clay Aiken and textile entrepreneur Keith Crisco is still close too call Wednesday morning with the North Carolina State Board of Electionsreporting the former American Idol star is still leading by just 369 votes with 100 percent of precincts reporting.

Aiken has 40.83 percent of the vote to Crisco's 39.54 percent.

So What Happens Next?  

According to Josh Lawson, the public information officer and general spokesperson for the North Carolina State Board of Elections, officials have completed calculating all in person votes as well as the absentee ballots they have received.

The deadline for receiving absentee ballots is this Friday, May 9, so as long as they are postmarked by Tuesday and received by Friday they will count.

"They will come in by snail mail," Lawson told ABC News.

The Board is also currently counting provisional ballots. These are ballots that were cast Tuesday in person but were flagged for irregularity. The Board is currently going through those now, counting and authenticating them.

Will There Be A Recount?

The state only mandates a recount if there is less than a 1 percent spread between the candidates. That is not currently the case but if that changes, then a campaign would still have to request it and then there will be a recount.

If the vote count stays above a 1 percent spread there is not a mandatory statute in state law requiring a recount, but if a campaign requests it, the 100 individual county election boards, as well as the state board, does have discretionary recount authority.

Lawson stresses this situation is "not a frequent event" and highly unusual.

Will There Be A Run-Off?

No. In the state of North Carolina, as long as a candidate has over 40 percent, there will not be a run-off. Currently, Aiken has already passed that 40 percent mark.
You can visit this site at NEWSTALK
~~~
Clay just wrote the following message to his supporters:
I am deeply grateful to the thousands of people who responded to our campaign to change the tone of politics and give the people of the Second District the representation they deserve in Washington. This was a very close contest, and as we continue to count the votes, we are more and more excited about our campaign's ability to move forward and be victorious in November. We're grateful for all the messages of congratulations and pledges of continued support that we've received today. – Clay
The following pictures come from many different places, but they are all about Clay!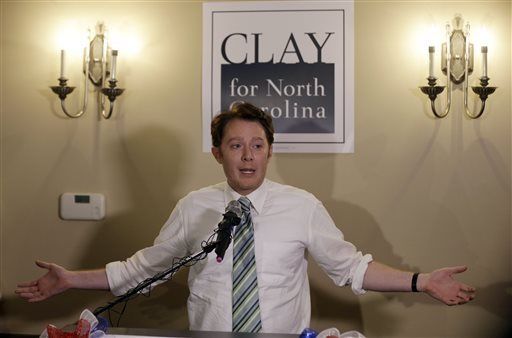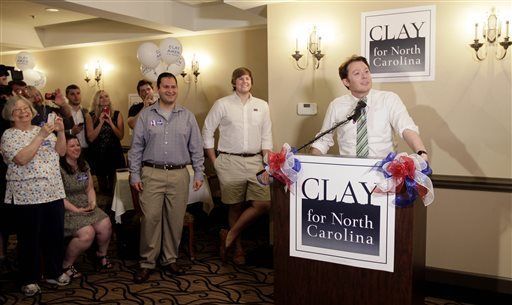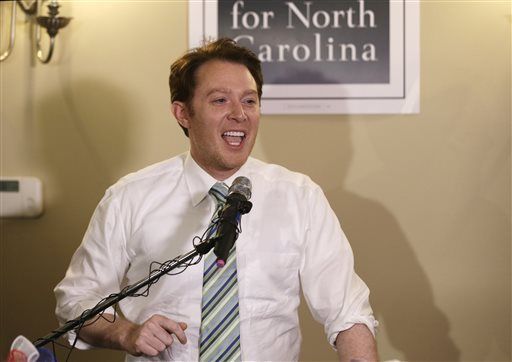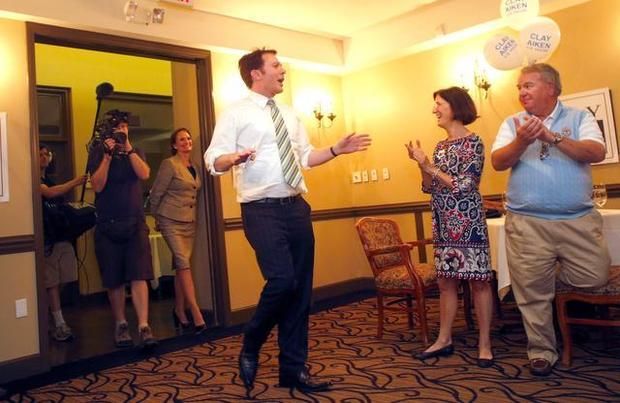 As always…I will update this site if there is any news…so…check in when you can!
Clay Aiken News Network is an unofficial fansite. We are not affiliated in any way with Clay Aiken or his management. This website was made by fans for fans and makes no impression or impersonation of the official site, which can be found under the domain
clayaiken.com.