It is the first day of October – 2014
Are you ready to go get your pumpkin for the season?
You can tell that the general election in the United States is coming up quickly – only 33 days away – Besides all the fliers, phone calls and commercials, Clay Aiken is getting a lot of attention throughout the states!  Yes…now everyone is watching Clay's campaign and talking about it!
In the last couple of days, there have been two articles about Clay in the Daily Haymaker. The site is an excellent independent news site in Moore County, North Carolina.  The site says that they post as a Conservative Common Sense site.  Although they do not agree with all Clays ideas and goals, they have been supportive in many ways.
Daily Haymaker – NC-02: The Clay & Renee Show Comes To Town
by Brant Clifton
In about a week, we here in Pinehurst are being, um, "blessed" with an appearance from our two choices for the US House this November.  Renee Ellmers and Clay Aiken will face off before a ballroom full of bankers (and a statewide TV audience) in a week at The Pinehurst Resort.  Since the site of this momentous event is roughly one mile from Haymaker HQ, we may wander over to catch the action in person.  *Who knows?  This could top Lincoln-Douglas.*

It is mighty curious that Ellmers is agreeing to debate Aiken.  She declined to even appear in the same room with her 2012 primary opponents or her general election opponents.  In 2014, she declined to debate primary opponent Frank Roche.  Ellmers is not that great at the ol' debating game.  Roche — a college lecturer and radio host — was quite capable of making a good impression during a debate.  Clay Aiken — given his show business experience — has shown himself to be quite adept and charismatic in front of an audience…

…Why do this?  In politics, it's considered a wise move for an incumbent – who is far ahead of an opponent — to avoid debating said underdog opponent.  Sources familiar with both campaigns tell us a proposal for a second debate is even being considered.   I am thinking that Ellmers has seen polling that shows this race with Aiken as way too close for comfort.

But it's a yellow-dog GOP district.  HOW could this thing be close?  The answer: Ellmers has HUGE likability issues.  Those issues are created and nurtured by things like screaming insults at your constituents and showing your face more often in Vegas and DC than you do in the district. I've come across plenty of people — still with fresh memories of Howard Coble's excellent constituent service team — expressing frustration with the poor quality, or lack, of a response from Team Ellmers.  Coble wasn't all that conservative. He got a pass on that due to his responsiveness and attention to the district.  Ellmers has been falling off the conservative wagon quite a bit lately. She might get a pass if she made an effort to (1) pay attention to her constituents or (2) even be nice. 

Clay Aiken has views to the left of most people in the district.  But, he's likable. He's worked hard on the campaign trail and has a respectable campaign treasury…
You can read the entire article at CLAYRENEE     What do you think of this article? 
~~~~~
The following is a short article that quotes Dee Snider and his support of Clay.  The most important part of the article says:
The Daily Haymaker – NC-02: Twisted Sister, Dennis Wicker, and — RepublAIKENs ????
by Brant Clifton
… Another — much more local — celebrity of sorts is also stepping out for Aiken.  Former Lt. Gov. and long-time Second District resident Dennis Wicker is heading up a fundraising effort for Aiken

The Second District is overwhelmingly Republican. So, it will take some fancy footwork on Aiken's part to upset Ellmers.  But Clay has been out aggressively campaigning.  He's even reached out to Tea Party groups in the district. His campaign's latest marketing ploy includes yard signs that identify the property owner as a "RepublAiken."…
The rather short article can be found at TWISTEDSISTER
~~~~~
There is another interesting article about Clay and his campaign.
Frontiers LA.Com – Clay Aiken in Los Angeles for Sept. 30 Congressional Fundraiser
by Karen Ocamb
(Corrected) I don't recall fans asking Republican congressional candidate Sonny Bono to sing at every campaign stop when he was running for Congress in Palm Springs in 1994. But like fellow Republicans Arnold Schwarzenegger and Ronald Reagan, the famed Sonny & Cher performer had no problem using his entertainment fame to get votes. Democratic entertainers, on the other hand, seem determined to prove they're serious. Lots of people were disappointed, for instance, when SNL funny man Al Franken didn't tell jokes at political gatherings after he won his Democratic senatorial seat from Minnesota.

Clay Aiken, who many remember as the American Idol runner-up, seems to be having a similar issue, with people wanting him to sing for votes. But given half a chance, Aiken reveals he is smart and knows his stuff. Aiken is a candidate for Congress in North Carolina's 2nd District. Supporters are holding a fundraiser for him on Tuesday, Sept. 30 from 6:00-8:00p at the home of Michael Corbett. (Go to this Facebook page for more info and tickets)

That Aiken is smart and a quick study was something he repeatedly proved on Celebrity Apprentice before Donald Trump chose the less-hard-working Arsenio Hall as the winner instead—a decision that rankled fans who thought Trump displayed more than a tinge of homophobia.

The Wall Street Journal noted an interview  with Aiken by Cook Political Report analyst David Wasserman who warned critics not to write Aiken off. "Aiken took us by surprise, quickly washing away any notion he's another superficial, stage-managed Hollywood star dabbling into politics as a new hobby,"  Wasserman wrote in thesubscription-based newsletter. "Aiken was not only polished and poised, but relaxed, free-wheeling, persuasive, and politically realistic…."

….Reporting on an LGBT fundraiser for Aiken in New York, Mike Spies at Vocative wrote:

Aiken is running for Congress in North Carolina's 2nd District against Renee Ellmers, an arch-conservative incumbent who rode the 2010 Tea Party wave into office. She is not a particularly savvy politician; during wonky budget talks in July, she commanded her male House colleagues to "bring it down to a woman's level." But the 2nd District is squarely Republican, and Ellmers is favored to win.

On the other hand, the Democrats are pushing very hard to keep Kay Hagen's  Senate seat—a get-out-the-vote effort that could benefit Clay Aiken. Just imagine the history: a Southern state elects a gay man to Congress!….
I hope you will visit this site and give then hits.  You can read the entire article at FRONTIERSLA
~~~~~
YAHOO News posted an article and a video interview with Clay.
Power Players – 'American Idol' star Clay Aiken sings a different tune in bid for Congress
by Jeff Zeleny, Richard Coolidge and Jordyn Phelps
More than a decade after Clay Aiken made his singing debut on the stage of "American Idol," he is taking to the political stage, competing for a very different sort of title: U.S. Congressman.

Running as a Democrat in North Carolina's 2nd District, Aiken is making the case to voters that his voice is good for more than just singing.

"What people don't recognize is that in the months and weeks following 'American Idol,' I worked to set up an organization for kids with disabilities, and for the last 11 years I've helped grow that organization from one that had programs in North Carolina to one that has programs in states across the country," Aiken told "The Fine Print."

In an effort to get voters to focus on him as a candidate rather than a singer, Aiken has put a stop on the singing – at least for now – as he travels across in his native North Carolina, where he faces an uphill battle as a Democrat running in a conservative district.

"I recognize that this box that people have me in is that of a singer," Aiken said. "There's a whole bunch more to me than just being a singer, and we've done a great job of explaining that to folks. By singing I put myself back in the box, and that's not necessarily what we're trying to do here."

During an appearance on "The Colbert Report," Stephen Colbert tried to get Aiken to sing the national anthem with him, but he refused. "There's a very big difference [between] doing it in a mocking way and doing it seriously," Aiken explained.

"The Colbert Report" aside, Aiken has made a few exceptions to his ban on campaign trail singing.

"There've been one or two times on the campaign trail, where it was organic – there was a band, and somebody else was singing – and I stepped up and sang just a little bit," Aiken said.

Aiken said he's running for Congress to fill what he sees as a "vacuum" of needed leadership in Washington. And in his home district, Aiken believes there is a sentiment of anger toward Republican Rep. Renee Ellmers, who was elected in 2010.

"My mom used to joke that I was gonna go … to Hollywood, and 'go Hollywood.' And I clearly did not, I stayed about a year and a half and came home, and I'm the same person I was before," Aiken said.

And though Aiken said he didn't "go Hollywood," he believes Ellmers has gone Washington.

For more of the interview with Aiken, and to hear if he will sing again if elected to Congress, check out this episode of "The Fine Print."

ABC News' Alexandra Dukakis, Tom Thornton, Hank Disselkamp and Vicki Vennell contributed to this episode.
The video is great so be sure and go to the site and watch it.  You can see it at YAHOOVIDEO
~~~~~
Clay was in Los Angeles last night at a wonderful reception/fundraising event.  I will write about the event and post pictures around noon today (west coast).  Last night, I missed the deadline for the e-mail and I don't want to do that again…so…I hope you will check back!
What do you think of all these articles??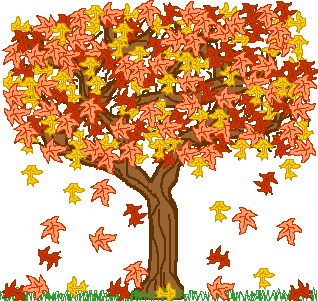 Clay Aiken News Network is an unofficial fansite. We are not affiliated in any way with Clay Aiken or his management. This website was made by fans for fans and makes no impression or impersonation of the official site, which can be found under the domain
clayaiken.com.